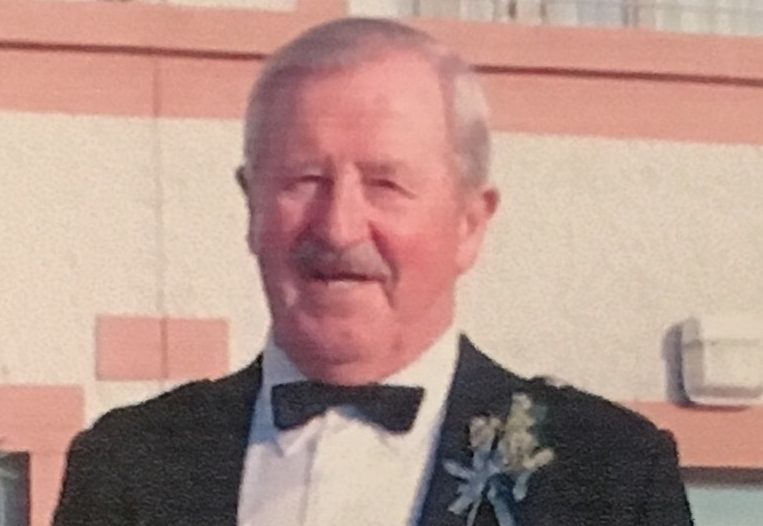 Robert Low, a well known Dundee engineer and a former captain of Carnoustie Golf Club, has died aged 93 after a stroke.
Born and raised in Dundee, where he lived throughout his life, Mr Low attended Clepington Primary School and Stobswell Boys Junior School before studying mechanical engineering at Dundee Technical College.
He started his apprenticeship at Sturrock and Murray as an engineering draftsman before joining Urquhart, Lindsay, Roberston and Orchar Ltd, known as Blackness Foundry, as a fabrication draughtsman in 1946.
He rose to the position of chief designer and development engineer, where he was one of the inventors of a circular weaving loom.
In 1959 he became manager at the engineering department of NCR in Dundee.
On a Royal visit to the City in 1969, he showed the Queen around the department.
From 1948 to 1968 he was also a lecturing engineer at the Bell Street Technical College.
In 1972 he started working for the NHS and was the engineer in charge of design and installation of heating systems across the estate in Tayside until he retired in 1987.
Mr Low married Catherine at St James Church in Broughty Ferry in 1946 and the couple had three children, Morag, Catherine and Bob.
After the death of Catherine in 1990, Mr Low remarried to Muriel in St Andrew's Parish Church in 1995, who sadly passed away in 2008.
Mr Low was a member of Whitehall Swimming Club and played water polo for the team.
A keen golfer, he was captain of Carnoustie Golf Club from 1968 to 1970. He was also an enthusiastic fisherman and a member at Balgay Bowling Club.
He was master of Lodge Dundee St Mary No. 1149 from 1970 to 1971.
Mr Low is survived by his three children, four grandchildren and six great-grandchildren.