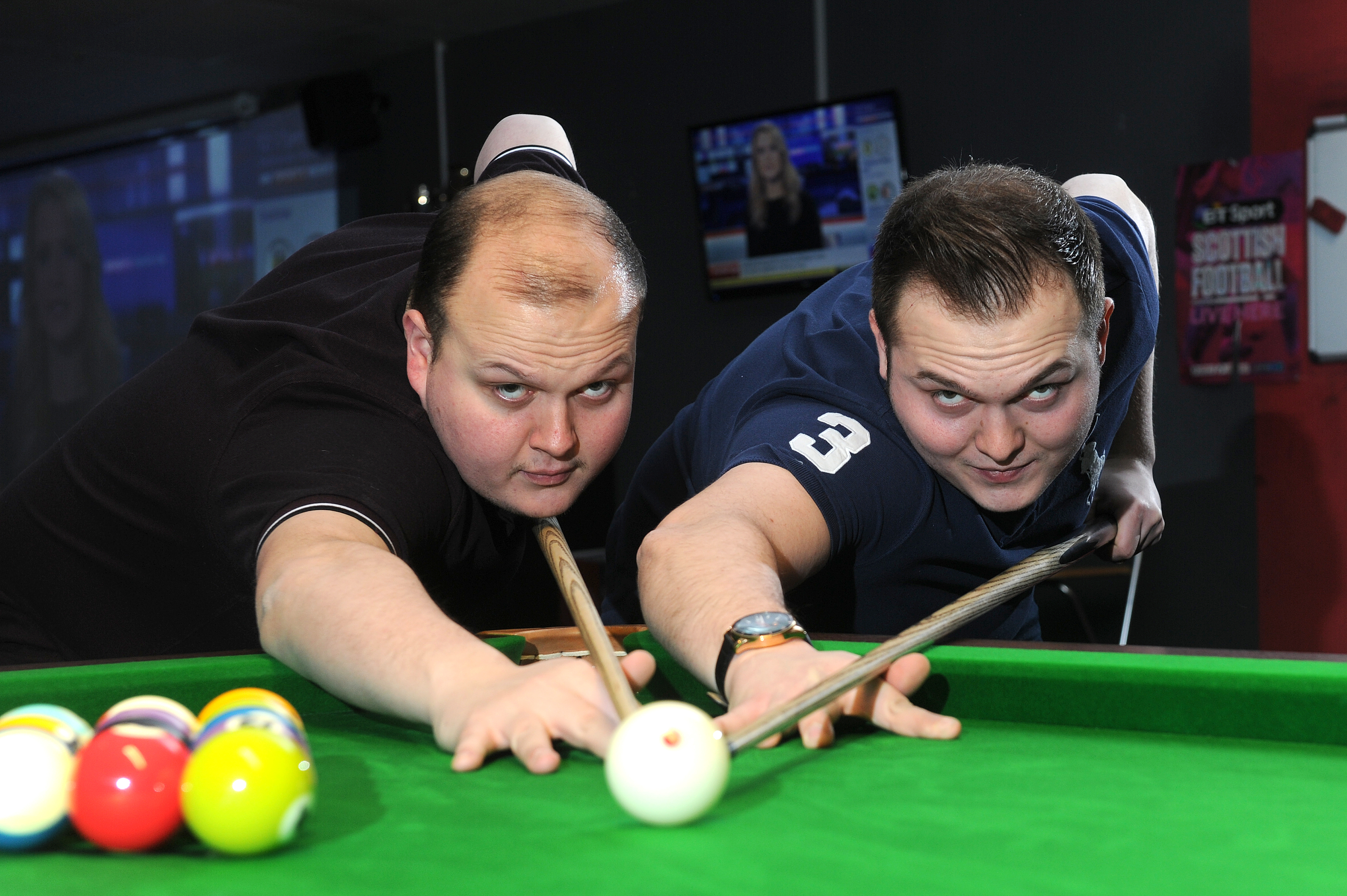 Two Tayside pool players will fly out to the Far East to compete for a $100,000 prize in front of a TV audience of 13 million.
Ryan, 25, and Marc Fleming, 26, from Dundee will fight it out for the trophy against some of the best players to have ever picked up a cue — including snooker world champions John Higgins, Neil Robertson and Mark Williams.
The brothers, who own Shotz in Arbroath, play international pool for Scotland and other UK invites to the Chinese 8-ball World Championship include snooker professionals Mark Selby, Judd Trump and Ali Carter.
Ryan said: "This is a once in a lifetime opportunity for us both.
"The first prize is $100,000 and even one or two good matches can be enough to attract life changing sponsors."
Ryan and Marc have been playing for the Scotland international team since 2003 and have each won various Scottish ranking titles, the biggest of which Marc won in 2016.
The brothers have also won the British doubles championship together and in 2012 Ryan reached the final of the under-21 world championships before losing out in the deciding frame.
The invite from Star Xing Pai, which is the leading manufacturer of snooker tables in the world, to compete in next month's tournament has left them "overwhelmed".
Ryan added: "We both still can't quite believe this opportunity we have been given.
"Chinese pool is completely different game from what we have ever played so it will of course have its challenges.
"We had to have a specialist table installed in our club in Arbroath for us to practise on these past few months.
"The table is a smaller version of a snooker table, with snooker sized pockets, but uses the bigger pool balls from American pool.
"So in theory this game is more difficult than snooker, with less margin for error."
Snooker legend Stephen Hendry now serves as global ambassador of Chinese 8-ball pool which he describes as "much more aggressive".
The brothers are quite confident about doing well and have been practising hard at their club in Angus.
The top eight ranked professionals in the world snooker rankings are also invited.
Ryan said: "It can be quite daunting if it comes to playing one of these guys we are used to watching on the TV,  but I think with our pool background either me or Marc will hold an advantage over the professional snooker players at this event.
"For me this will be my first experience of playing on TV, whereas Marc has played on Sky Sports before so he will already know what to expect.
"But I don't think this will have too much of an impact on me — when you are on the table you don't see the millions watching, its just a camera; they can't impact how you play unless you think about them."