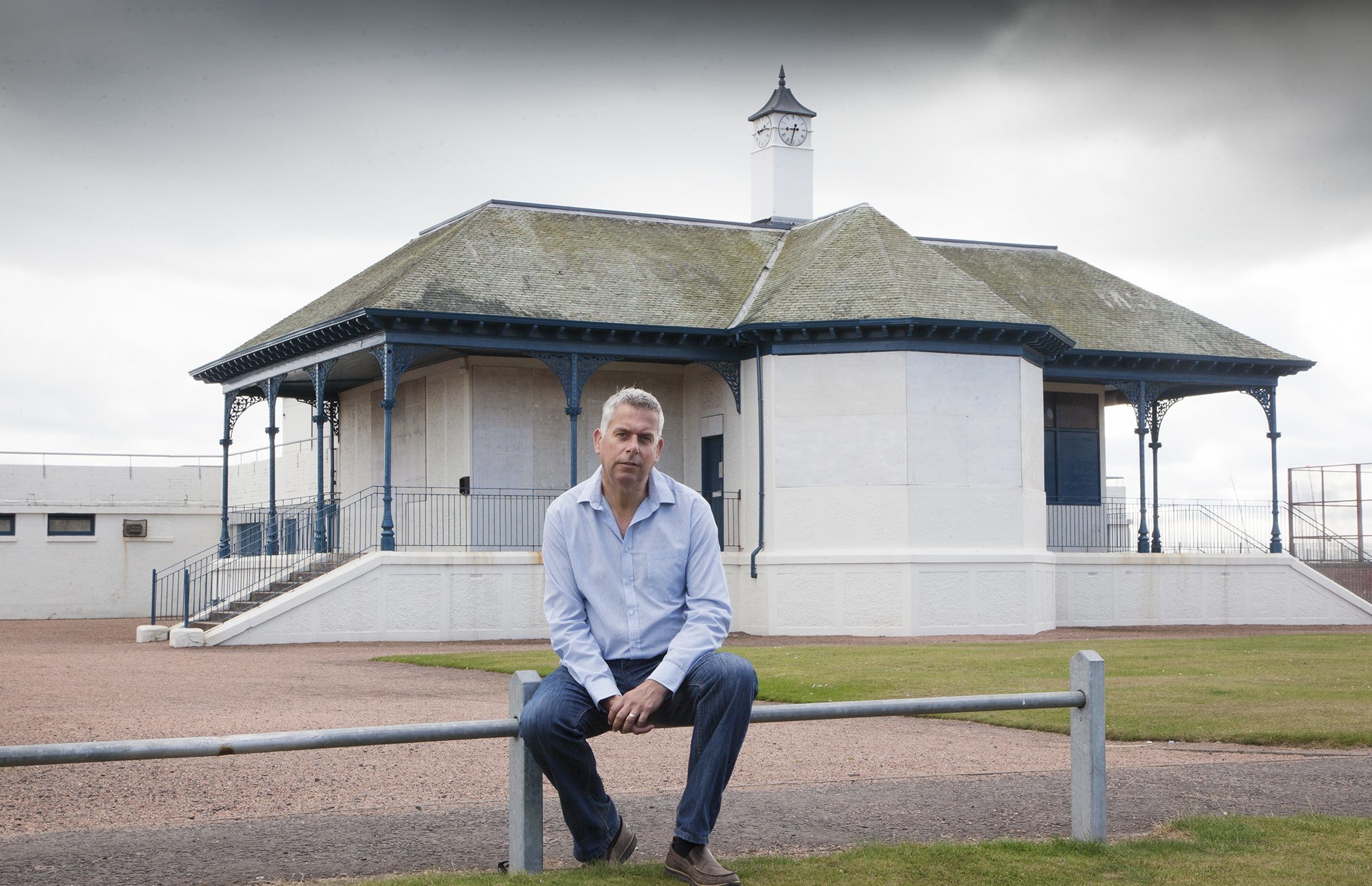 The rebirth of Carnoustie's beachfront pavilion after years spent boarded-up has been welcomed by councillors.
The disused landmark is currently being refurbished after being bought by Angus-based artist Nael Hanna.
His vision includes a restaurant, new bar, conservatory, art gallery and healthy takeaway at the rear of the building to serve visitors to the beachfront and the playpark.
Carnoustie councillor David Cheape said: "This is an exciting development for the town. I am familiar with the work of Nael Hanna and am sure that he will develop an exceptional facility.
"The Beach Pavilion is such an iconic art deco building that has a place in the hearts and memories of generations of Carnoustie townsfolk.
"It's great that it will be reborn again for the pleasure and support of future generations."
Angus Council agreed to market the pavilion for sale in 2014 after agreeing it was surplus to requirements.
Built at the turn of the 20th Century on Links Parade, it has been a focal point for activities at the seafront for decades.
Starting life as a cafe and a venue for dances, it expanded in the 1930s with a bathing station.
The decision to sell it was made when the local rugby club vacated the pavilion after more than 20 years
 having found alternative premises.
The property was bought by a private individual before it was put up for sale again in September and it went under the hammer at auction in Edinburgh.
Councillor Brian Boyd said he was thrilled to see an experienced restaurateur "bringing life back into this iconic building".
He said: "I bumped into the new owner and was impressed with the exciting plans for this year and beyond.
"This building will overlook the entrance to the 2018 Open and can only enhance the visitor experience as people arrive."
Councillor Bill Bowles added: "It is one of the few iconic buildings in Carnoustie and has been a landmark since 1906.
"I've always thought it would make a great seafood restaurant but needs the right person to make it happen.
"It will really help to put Carnoustie on the map as a great place to eat.
"It was so heartening to hear Nael's enthusiasm for the project including the ice cream outlet and arts studio and his vision for what he knows helps to make Carnoustie a superb place to live and visit."