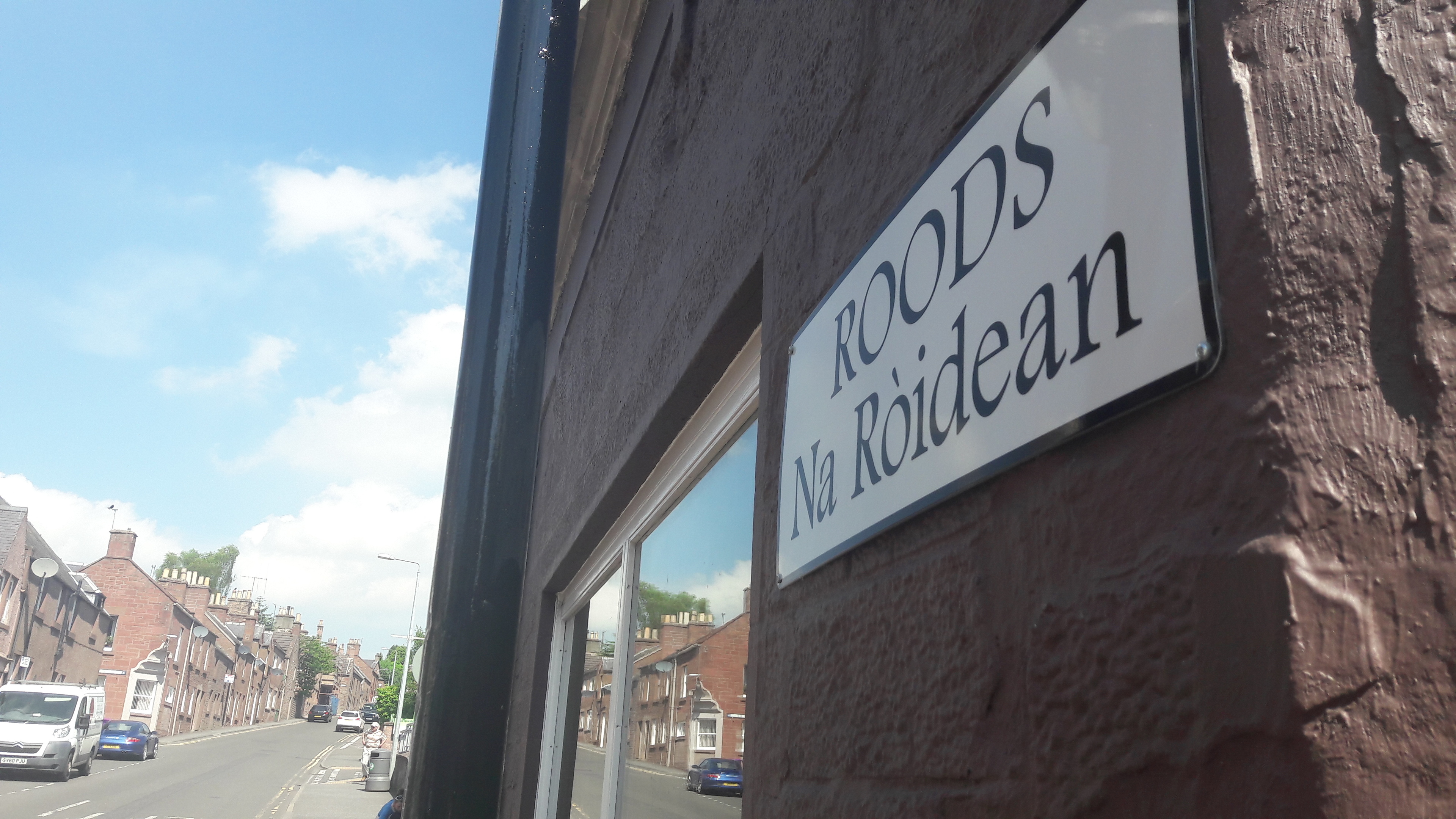 Council chiefs have got Kirriemuir folk talking after putting up what are believed to be the county's first Gaelic street signs.
New markers for Reform Street and Roods recently appeared, but have left some locals questioning their relevance and claiming they have no place in an area where the language died out as a spoken tongue hundreds of years ago.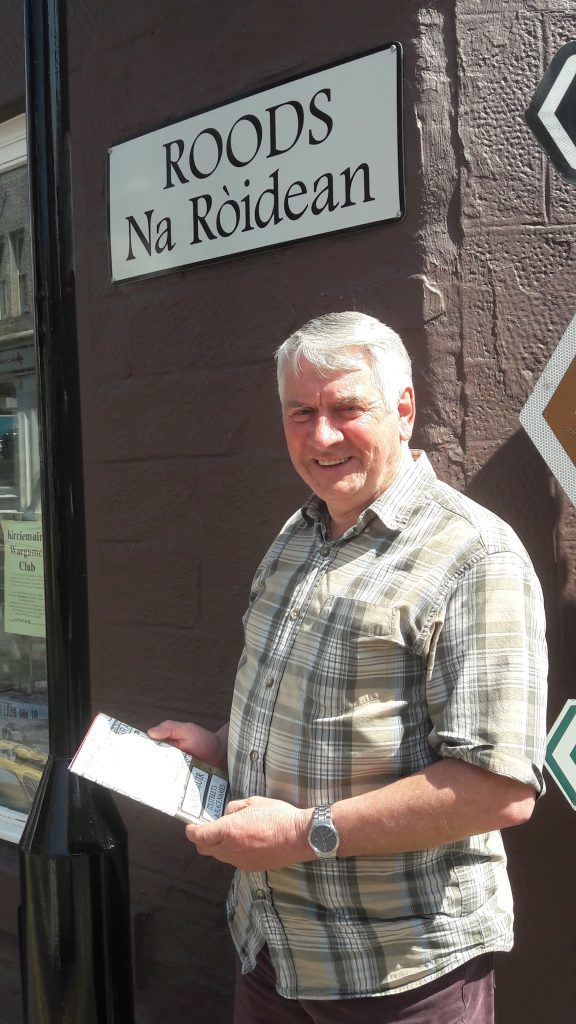 Doubt has also been cast on the exact Roods translation – its origins being a matter of debate – a year after the council was left red-faced when it laid a Peter Pan quote in the town square which owed its origins to Disney and not famous town son Sir J M Barrie.
Local historian and author David Orr, who published a book on the streets and place names of Kirrie, said he was bemused by the sudden appearance of the signs.
"Personally I'm against it because I just don't see its relevance to Angus," he explained.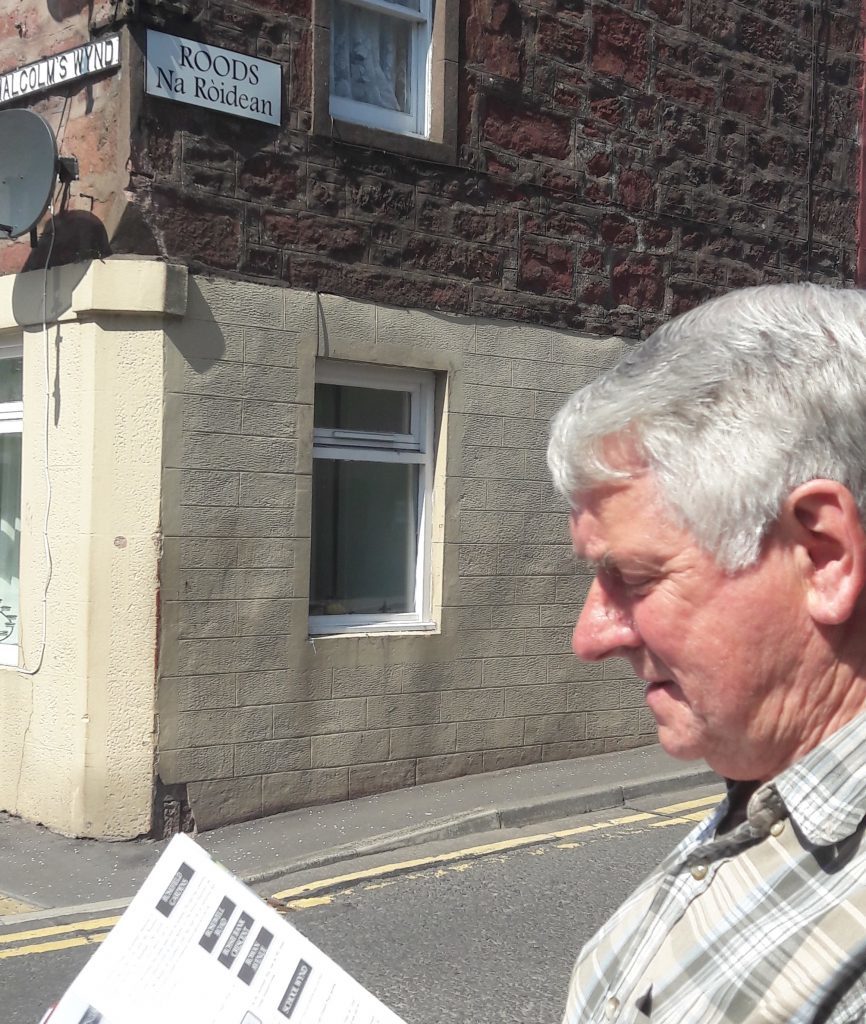 "Gaelic probably died out here in the 12th century so if they were looking to have dual language signs I would rather see it in Scots.
"Kirrie wasn't a strong Gaelic area, and the rest of Angus even less so, so I wonder what they are going to do with the rest of the signs in other places?" added Mr Orr, a member of the Scottish Place Names Society.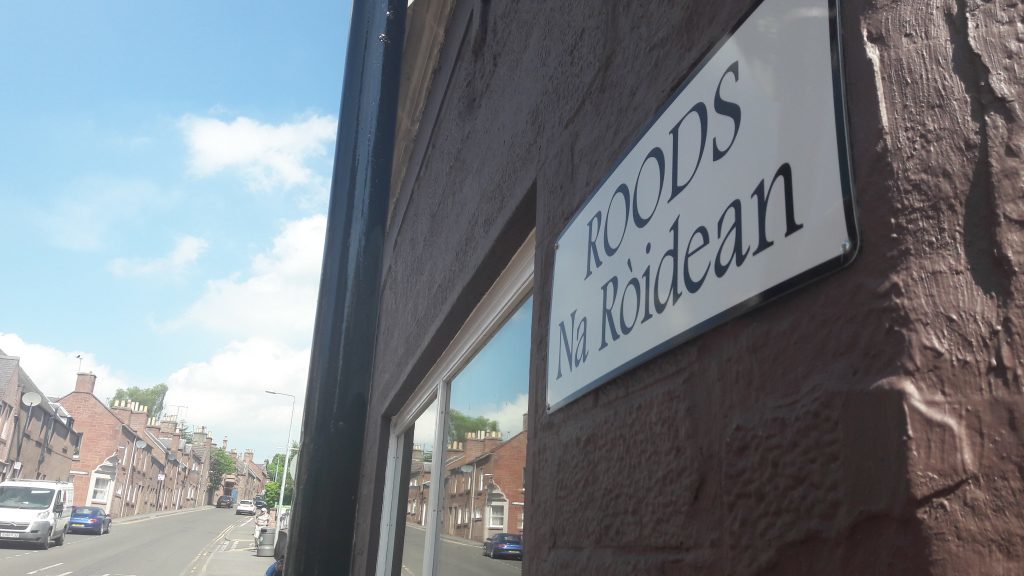 Mr Orr said the first choice of sign was also a gamble, given some dubiety over its exact meaning.
"Roods is an odd one. I researched it for my book and point out in it that it could have two meanings — either relating the old Scots measure of a rood, or from the 18th century reference to the East Rudes of the Vicary of Kirriemuir which has an ecclesiastical connection," he added.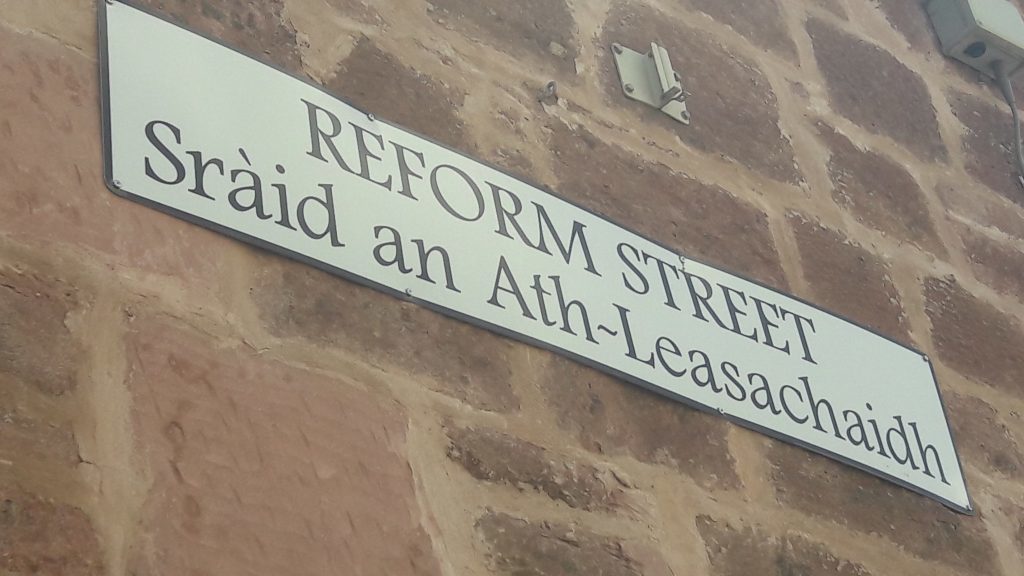 "There's also a third aspect which another expert has pointed out to me and that is the importance of a grave accent on the O, which is a long vowel.
"If that accent is not there the translation could be interpreted as 'rats' and I don't think that would be very good, but it seems to at least be there.
"I don't know where the old sign has gone and if it was one of the cast iron ones I would hope it could find its way to the Kirrie museum, but I just don't see the need for these dual language signs and their relevance to the town."