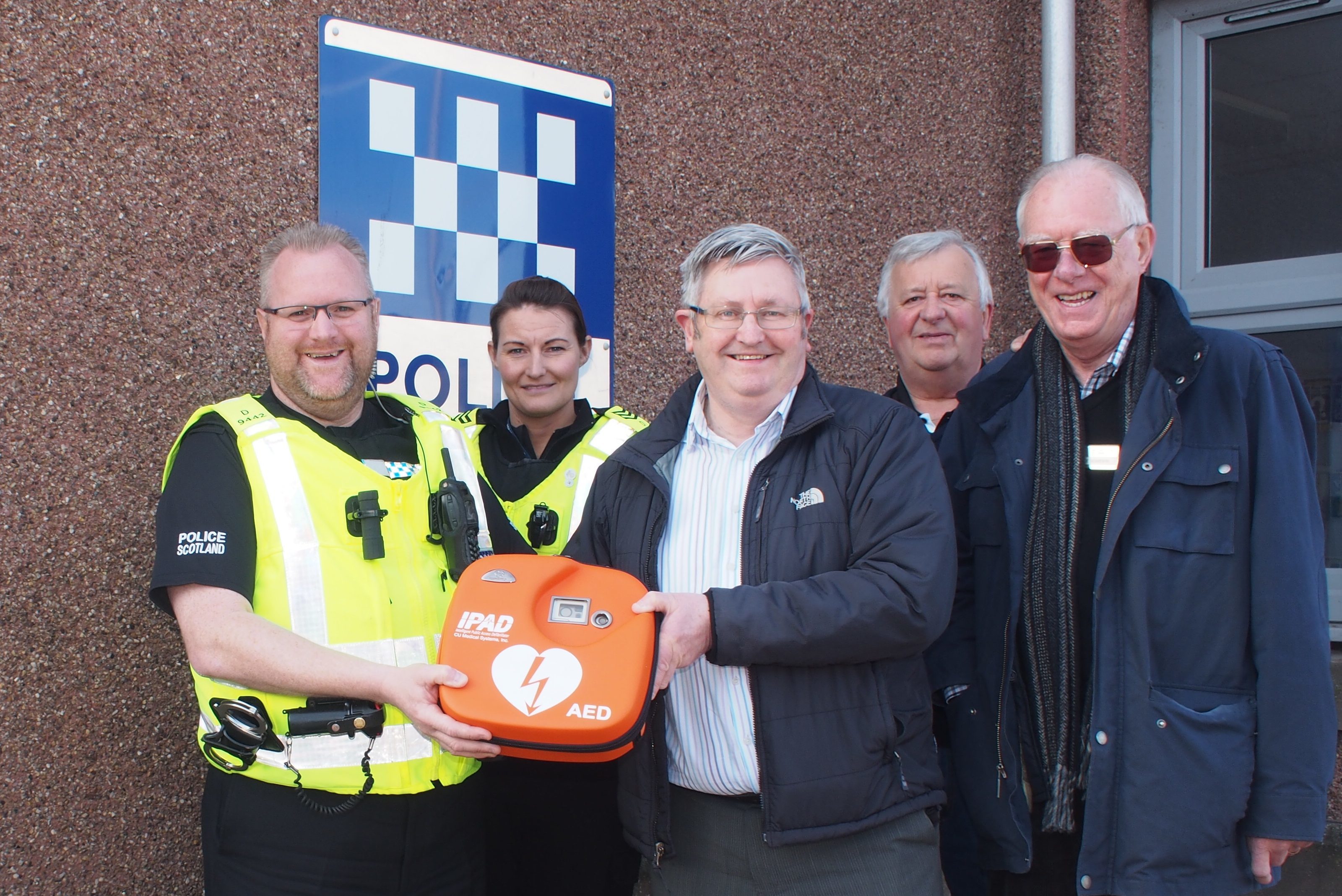 A "heroic" off-duty nurse and firefighter have been praised after a man collapsed on an Angus high street.
The elderly gentleman stopped breathing after going into cardiac arrest in Arbroath High Street at the weekend.
He was brought back from the brink by two passers-by with the right skills to resuscitate him with a new public access defibrillator.
The quick-thinking off duty nurse administered mouth-to-mouth on him while firefighter Scott Robbie used the equipment on him.
When he was breathing he was whisked away by the Scottish Ambulance Service to Ninewells Hospital.
Mr Robbie said crews are trained in the use of defibrillators as they are often the first emergency service to arrive at the scene of an accident.
"I was just passing by and saw the woman over him and I went to help. We get defibrillator training when we join the fire service and get a refresher after three years.
"Each station has one in the main engine because we're often the first people at an accident. You don't carry one around, though, so it's great to have these available to the public."
The drama unfolded outside the Sun Studio in High Street, with the defibrillator kept yards away outside Thorntons.
Harry Simpson of Arbroath Rotary club, which has commissioned six of the units around Arbroath and Friockheim, said the emergency underlined the importance of having them accessible to the public.
He said: "We're very lucky to have two off-duty health and emergency services people just passing by when this happened.
"Even when they're not working, their heroic actions have saved a life. If even one life is saved by these units, they are worth their weight in gold.
"I can't underline enough how important it is to know where they are and how to use them."
Units are now at the police station in Gravesend, the lifeboat shed, Tesco and Morrisons in town, the square at Thorntons, and Davidson's the chemist in Friockheim.
It is understood the man recovered at the Dundee hospital and was out of bed by Sunday.
A spokesman for the Scottish Ambulance Service said: "We attended in Arbroath High Street after lunchtime on Friday afternoon, following reports of an elderly gentlemen suffering cardiac arrest.
"He was stabilised and taken to Ninewells Hospital for further observation."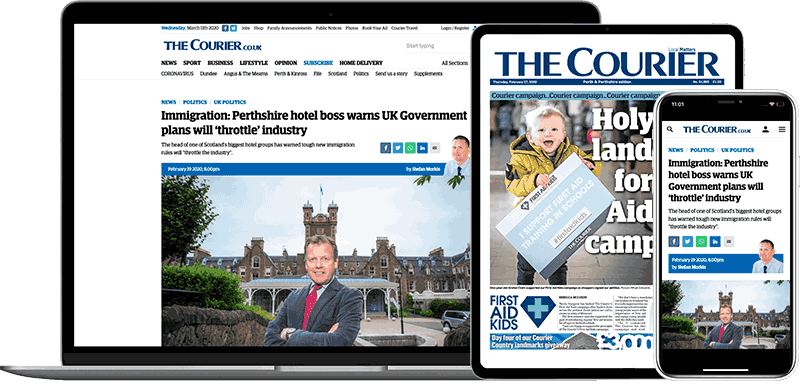 Help support quality local journalism … become a digital subscriber to The Courier
For as little as £5.99 a month you can access all of our content, including Premium articles.
Subscribe