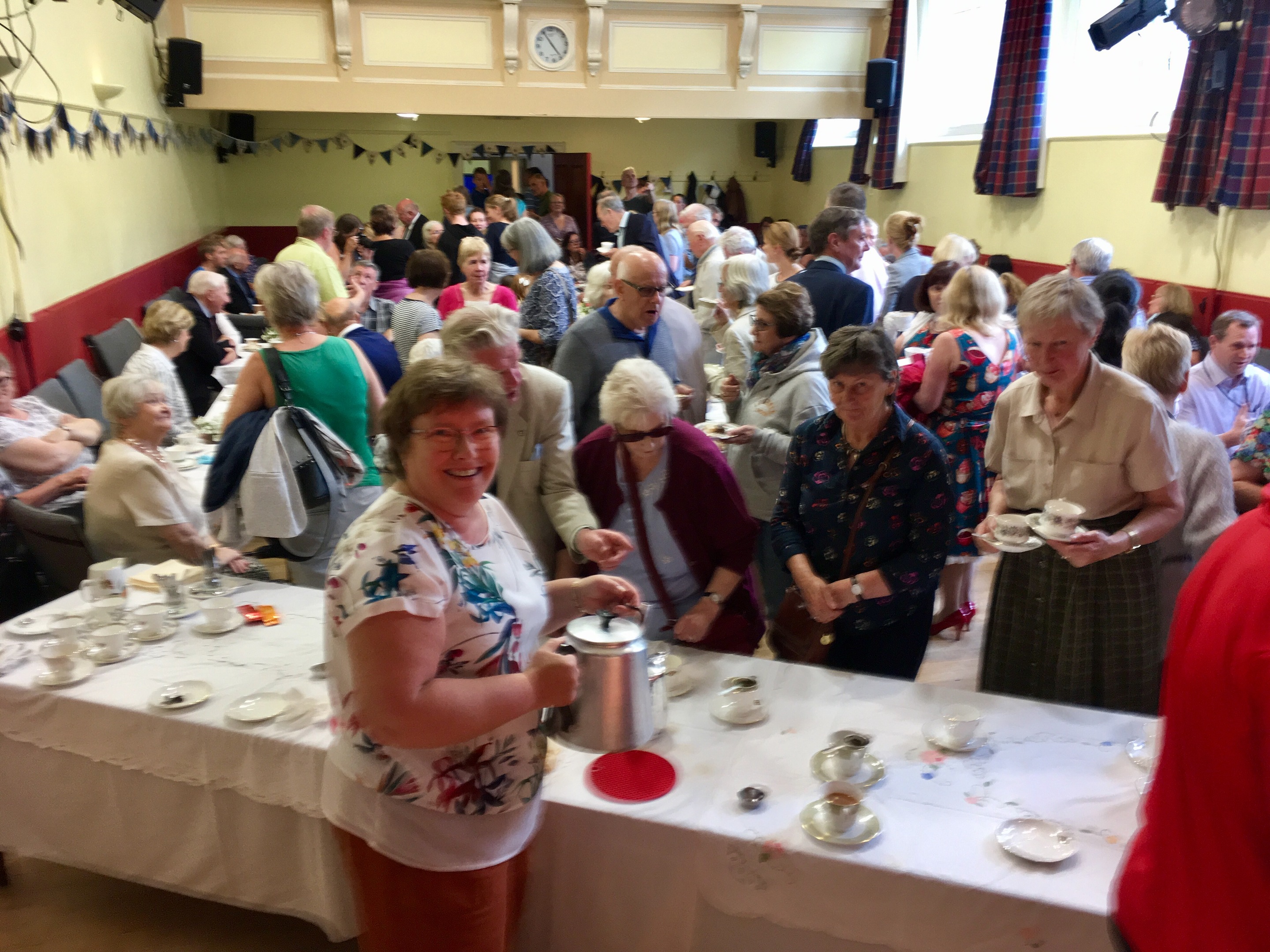 The global spirit of a 19th Century Scot who saved Sri Lanka's economy has infused global events.
Mearns man James Taylor brought tea to Sri Lanka, then Ceylon, in the mid-1800s after disease destroyed its coffee crops and paralysed the country's economy.
Despite being known as the "father of tea" in that country since, his name and contribution to global drinking habits has been lost in time elsewhere.
The production of Ceylon tea is worth £400 million to the region's economy each year, and Taylor's legacy has been celebrated at Sri Lankan embassies around the world, and at his birthplace of Auchenblae.
Michael Robson of Laurencekirk Development Trust said more than 140 people "joined in" with a tea tasting at Auchenblae's village hall.
Brews were served up by Ann Lawson, who lives in Taylor's old house Mosspark with her family.
Mr Robson said: "The Sri Lankan tea industry is celebrating 150 years of Ceylon tea.
"They are holding a series of tea parties in their embassies around the world.
"The father of Ceylon tea was James Taylor, a native of Auchenblae who was instrumental to developing the growing and processing of tea to establish the industry in Ceylon.
"Today, Auchenblae joined in their celebration with 140 local residents gathering in the Auchenblae Hall to honour James Taylor.
"We also expect the launch of a biography of James Taylor later this year by Angela McCarthy, professor of Scottish and Irish history at the University of Otago, New Zealand."
Two large busts of Taylor will be unveiled in the village this year, honouring Taylor and reminding residents and visitors of his contribution.
These have been given by a Sri Lankan donor.
In 2014, the village and Laurencekirk held a three-day festival with the blessing of the Sri Lankan High Commission in London.
One of Scotland's leading historians and senior Glasgow professor, Sir Tom Devine, gave a lecture.
Taylor went to Ceylon – today's Sri Lanka – at the age of just 17 and worked on a coffee plantation.
But the land at the farm was blighted by disease and they could no longer grow coffee.
As an entrepreneur Taylor then established a tea factory and built up the country's new main export.