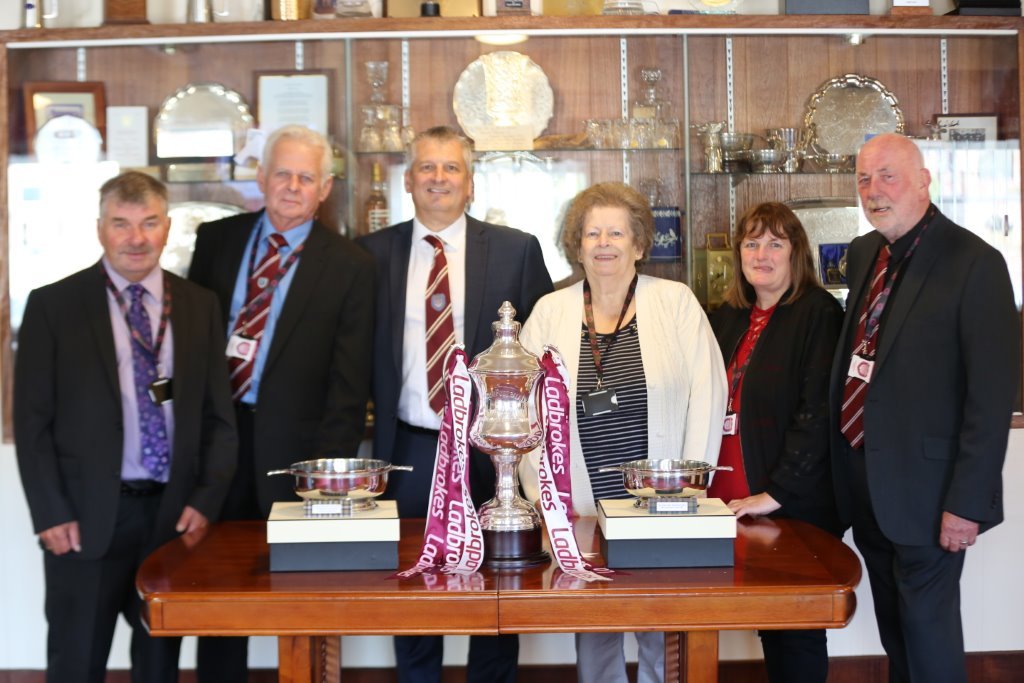 The ashes of a loyal Lichtie have been scattered to the North Sea within sight of the beloved Gayfield Park where he followed his favourites for nearly eight decades.
In a poignant weekend ceremony ahead of Arbroath Football Club's home game against Alloa Athletic, Angus Nairn's widow, Zena, was taken to sea by members of the town's RNLI for a final farewell to the well-known local figure, who died in August at the age of 82.
Family and friends were part of the day's emotional tribute as Mrs Nairn and the couple's daughter, Audrey Fairweather, presented two new memorial trophies to club chairman Mike Caird in the Gayfield boardroom.
Angus was introduced to Arbroath Football Club at the age of five and was a loyal and fervent supporter for the next 77 years.
His last attendance at Gayfield was the friendly game against Bolton Wanderers at the start of this season.
The Angus Nairn Memorial Trophy has been sponsored by his football pals, Dave Ramsay, Charlie Wood and Stewart McDonald, and will be awarded annually to the club's best newcomer of that season.
The John Christison AFC Trophy has also been sponsored with the support of donations made at his funeral, at the request of Mrs Nairn.
Angus had a high regard for John, who stepped down as Lichties chairman and longest-serving club chief in Scottish football last season and the trophy will be awarded annually in recognition of a significant contribution to club or community.
Club chairman Mr Caird said: "Arbroath Football Club is delighted to accept the two trophies on behalf of Angus's family and friends, which will be presented at the end of the season.
"Angus was a great supporter and a good friend of the club for many years and he will be greatly missed by everyone at Gayfield."
"I was delighted that I got the opportunity to have a chat with Angus at the start of the season when, despite his illness, he managed to attend and enjoy our friendly matches."
Pal Dave Ramsay added:  "Angus was a well-known figure in the community, where he ran dances, discos and bands, and was a hard working president of the Arbroath branch of the Chest Heart and Stroke Association.
"He had a wide range of friends within the club and amongst the supporters and we know from their comments that he is sadly missed.
"We felt that these gestures would help to keep his memory alive for his family, given the loyal Lichties supporter that he was, right to the very end.
"By these gestures, we know that Angus was with us on Saturday," added Dave.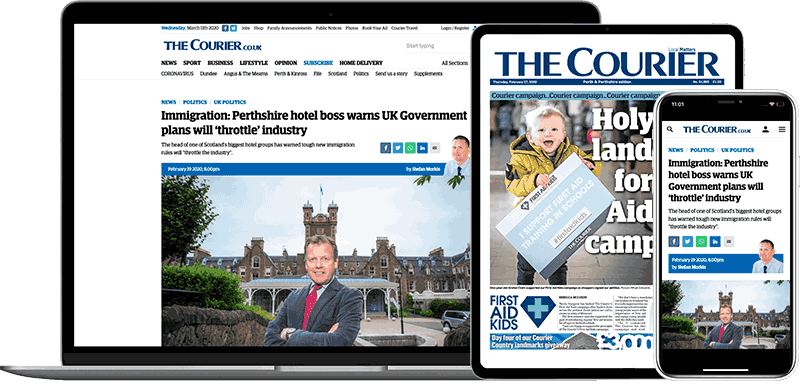 Help support quality local journalism … become a digital subscriber to The Courier
For as little as £5.99 a month you can access all of our content, including Premium articles.
Subscribe