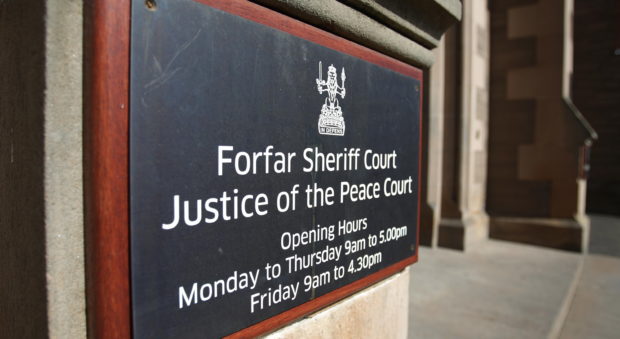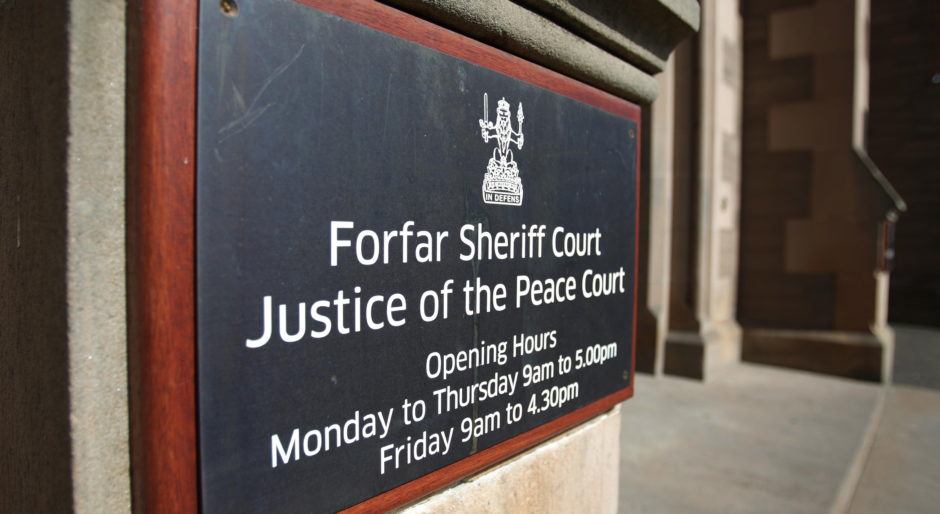 A contractor working in a Courier Country court got more familiar with his surroundings than he had planned after landing in the dock on a morning after drink-drive charge.
Martin Shields turned up at Forfar sheriff court on a Monday morning earlier this month expecting to get to work on the painting job he was there to do.
But after a court employee smelled alcohol on his breath, police were called and the 54-year-old was found to be more than twice the legal limit.
Shields, 54, of Main Street in East Kilbride returned to the court to stand in the dock before Sheriff Alison McKay where he admitted driving on October 2 with an alcohol reading of 48 microgrammes, against a legal limit of 22.
Depute fiscal Jill Drummond said the accused drove his van into the car park of the court around 8.15am to begin work for the day.
"He required entry to a secure section of the building and a strong smell of alcohol was noted emanating from the accused," said the fiscal.
Police were notified and around 10.15am Shields admitted to them he was the driver of the white Transit van parked outside.
He was arrested and taken to the police station, where a lower reading of 48 mics was given.
Shields' agent, Gary Foulis said the incident had been a "salutary lesson" to Shields, who had never previously come to the attention of the courts.
"He has been driving for more than 20 years, is a man with an exemplary work record and this was an error of judgment on his part," he said.
"He had a drink on Sunday night and miscalculated how long it would take to come out of his system."
"He understands he will be disqualified but I don't expect this man to come before the court again."
Mr Foulis had said his employer was aware of the case and plans had been put in place to enable him to hang on to his job.
Sheriff McKay noted the lack of any record, but said: "The other side of the coin is that this was you driving to work in the morning.
Shields was fined £600 and disqualified for 18 months.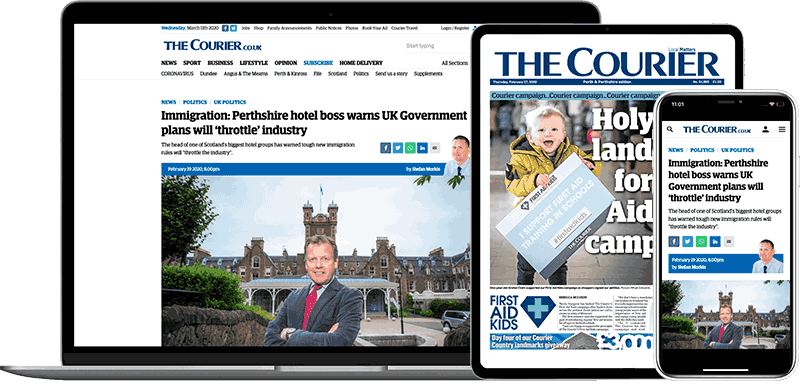 Help support quality local journalism … become a digital subscriber to The Courier
For as little as £5.99 a month you can access all of our content, including Premium articles.
Subscribe