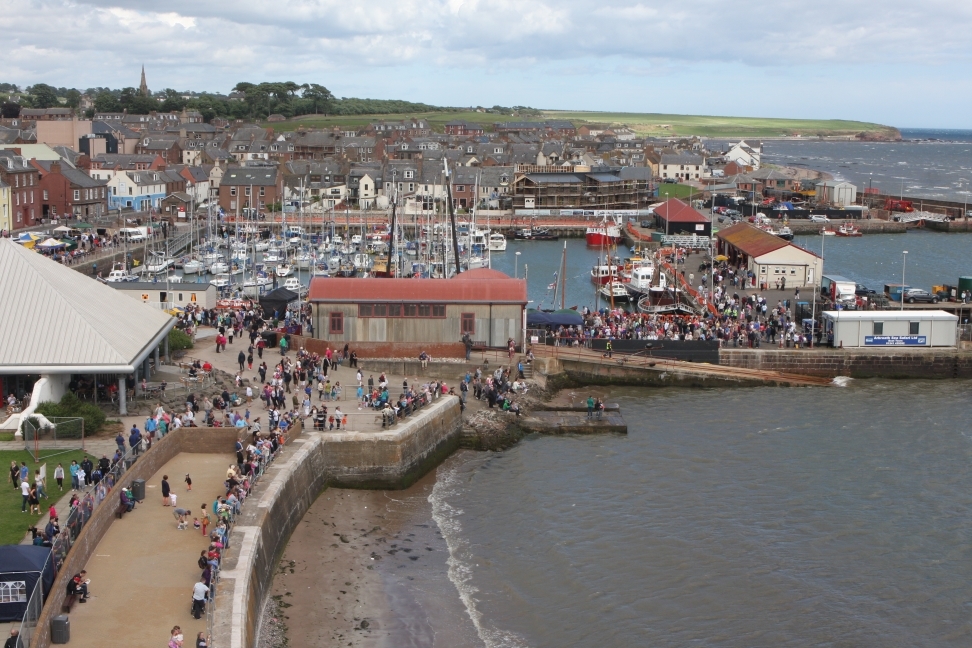 Scotland's most senior police officer has been criticised after he singled out Arbroath as the most deprived area of Angus in a report on underage drinking.
Chief Constable Philip Gormley's presentation to Angus licensing board fell foul of the SNP's Alex King and Conservative Craig Fotheringham.
The pair took issue with Mr Gormley's report highlighting the Scottish Indices of Multiple Deprivation (SIMD) which stated that "Arbroath is the most deprived area of Angus and has the highest unemployment figures".
Mr King said Police Scotland should bear in mind that other parts of the region also had their difficulties with a range of issues.
"I would agree that Arbroath contains some of the most deprived areas in Angus but there are similar areas in most of the towns," he said.
"I would just like the police to take on board that while Arbroath may have more than others there are other areas in other towns which are equally deprived."
Mr Fotheringham added: "It's not really good of the Chief Constable to single out Arbroath."
Mr Gormley's report to councillors highlighted the difficulties of tackling underage drinking "behind closed doors".
He said: "The drinking habits and trends of children and young persons are ever changing and in some areas, the consumption of alcohol has moved behind closed doors thus making it increasingly problematic to address from a policing perspective.
"The risks associated with the misuse of alcohol by children and young persons in remote and secluded locations remain challenging.
"It is also apparent that venues that host events and functions catering for the 18 year old and younger age group, where the sale of alcohol is permitted, frequently attract underage individuals who have consumed alcohol prior to attending and who are inclined to bring their own alcohol with them for consumption on or off the premises."
Mr Gormley's report said offences relating to the sale of alcohol to children were few and far between in the Tayside area but stressed that keeping youngsters safe was a priority for the force.
"We are committed to focusing on engagement with children and young persons and preventing them from harm through initiatives including Choices For Life and working with schools and developing outcome based solutions, including developing our Police Scotland Youth Volunteers programme," he went on.
"The identification of children and young persons who misuse alcohol and those on the periphery of offending as a result of such activity is therefore a priority.
"This allows for early and effective intervention and for diversionary activities to be identified and applied.
"Research suggests that the earlier interventions are delivered to young people who offend at the lowest level, the likelihood is that the intervention will be effective, the individual will engage and will not re-offend."