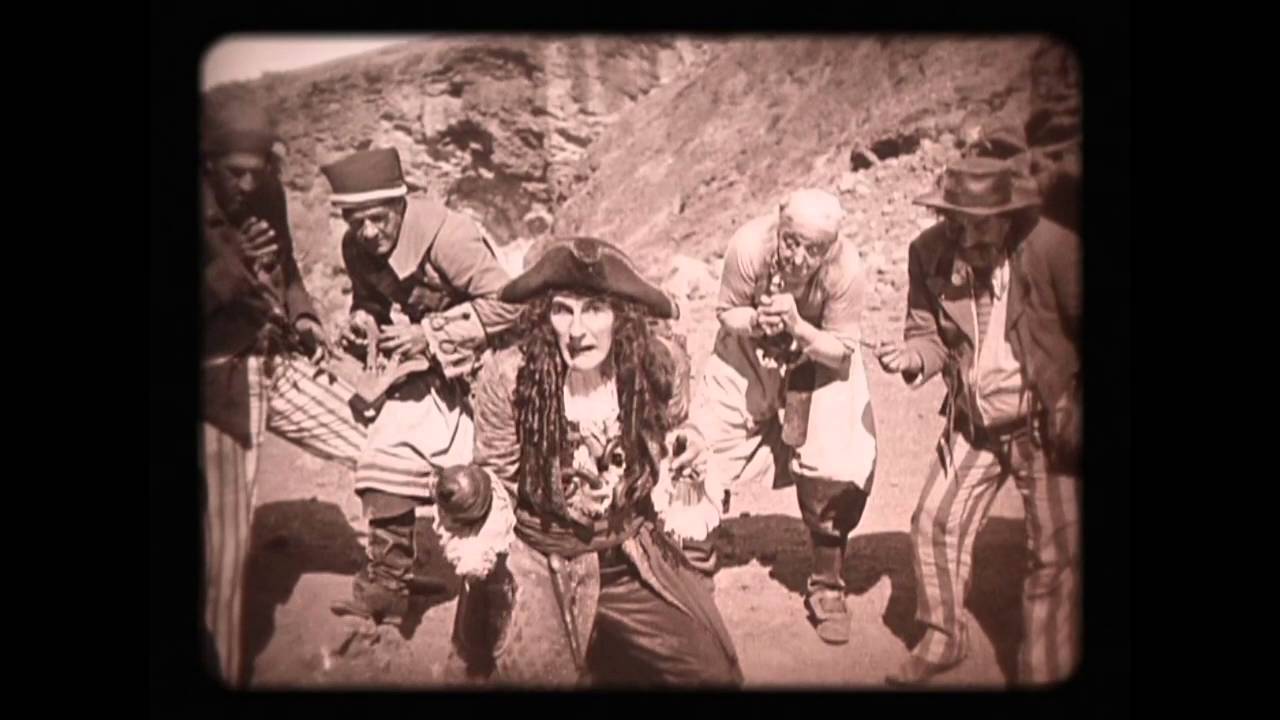 The Angus family of JM Barrie are preparing to make an emotional visit to Dundee on Friday to watch the first film adaptation of his tale of the boy who never grew up.
Elizabeth Baillie, 53, from Brechin, who is a blood relative of the Kirriemuir playwright, said it will be wonderful to see the 1924 Peter Pan silent adventure on the big screen.
She will be joined at the screening by her father Archibald Arthur Barrie Jamieson, 85, whose grandfather William married Annie Barrie, the first cousin of JM Barrie.
Mr Jamieson, who lives outside Brechin, and his two brothers David, 87, from Arbroath, and Harry, 89, from Kirriemuir, are the closest living blood relatives via this connection.
"When I heard about the screening I thought we had to go because it's an opportunity that can't be missed, given everybody is getting older," said Mrs Baillie.
"I'm very excited about it and I'm going to find it very emotional.
"Barrie is spoken about very fondly in the family and we've followed in his footsteps throughout the years.
"We've visited  many real-life places with a connection to Barrie and the story of Peter Pan including Balnaboth, where Barrie holidayed in the 1920s and 1930s.
"It's really quite something that there are so many relatives living so close to where he was born and brought up – especially with uncle Harry and his wife still living in Barrie's home town of Kirriemuir.
"My granny and her parents are also buried just beside Barrie's grave in Kirriemuir Cemetery.
"My daughter Sarah is 25 and she's the next generation. Sarah's always been a big fan of Peter Pan and we took her to the Peter Pan ride at Disneyland Paris when she was younger.
"We are all very proud of our link to JM Barrie and it's wonderful that he's still so beloved in his home town after all these years.
"His work is his legacy and also all he did for Kirriemuir."
Mrs Baillie will also be attending the screening with husband Mark, sister Jean Jamieson – who is also a blood relative of JM Barrie – and her mother Margaret Jamieson.
The classic black and white silent film which has since been fully restored will be screened at the Caird Hall with one of Europe's finest organists providing the improvised accompaniment.
Donald Mackenzie, who has presided at the Odeon Leicester Square organ for almost 25 years, will be performing on the Harrison and Harrison organ at the event.
The silent adventure was eventually released in 1924 after Hollywood studios chased Barrie for nearly two decades to sign over the film rights.
But just five years after its release the movie vanished from the public eye at a time when studios were destroying thousands of silent films to make way for sound.
Because there was no national film archive in the United States and Paramount had no interest in a long-term distribution of the film, most copies of Peter Pan were destroyed over the years.
In 1971, a 35mm nitrate color print of Peter Pan was discovered at the Eastman Theater in Rochester, New York.
In 1995, a full restoration was made possible with funding from the Walt Disney Corporation but complicated rights issues made public screenings impossible for several years. All legal problems have now been resolved.