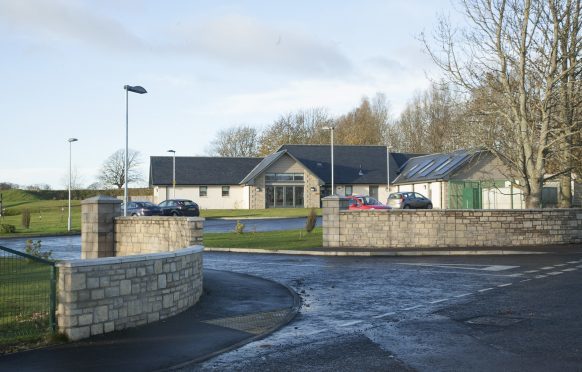 A damning report on an Arbroath care home has labelled its level of service as "weak".
An unannounced inspection took place at Bramble Cottages, James Chalmers Road on September 22, and the grading fell sharply compared to previous reviews.
Bramble Cottages is a care home service for children and young people provided by Angus Council. It comprised two cottages, Logan and Rowan — the latter of which has recently closed.
The inspection labelled the quality of both care and service, and staffing and management, as "weak".
The result was in sharp contrast to the "good" and "very good" ratings the home has been consistently receiving in the past decade.
Some youngsters were found to be "anxious and unsettled", with the inspector suggesting many of the issues were due to stretched staffing levels as a result of the "precautionary suspension" of staff pending investigation at Rowan. Allegations were later found to be unsubstantiated.
The report noted the recent slump was, at least in part, due to the recent closure of Rowan Cottage, which is said to have been done "with little consultation or preparation" with the young people.
This was said to have caused distress and anxiety as some of the young people were unsure of their place and lost friends as placements were disrupted. Rowan Cottage was closed due to staffing levels.
The report stated: "While it was not the purpose of this inspection to investigate the cause of this major event, we identified a number of key issues which must be addressed by Angus Council, as the service provider, to avoid the recurrence of such an incident in future."
Four requirements were outlined to ensure improvements at Brambles — ensure there are "sufficient suitably qualified and competent persons" working in the care service; keep a record of the minimum staffing levels on each shift; introduce an admissions policy to promote the "health, safety and wellbeing" of young people, and review the provision of education to the those in Brambles Cottages.
Other areas identified for improvement were the smoking management strategy, the recording of expiry dates for prescribed medication and complaints handling.
However, it was highlighted the young people that were staying there at the time of the inspection all said their rooms were comfortable and that they "mostly got on well" with staff.
An Angus Council spokesman said: "We are pleased that the report highlights the way in which our young people and their relatives spoke very positively about their experience of Brambles Cottage and its staff and that it reports on the caring, supportive relationships that our staff have with young people.
"Our priority is the safety and wellbeing of our children and young people and past planned and unplanned inspections of Brambles Cottages have reported positively on the care provided.
"We have noted the contents of this current report and have quickly taken steps to ensure the requirements it highlights are addressed."