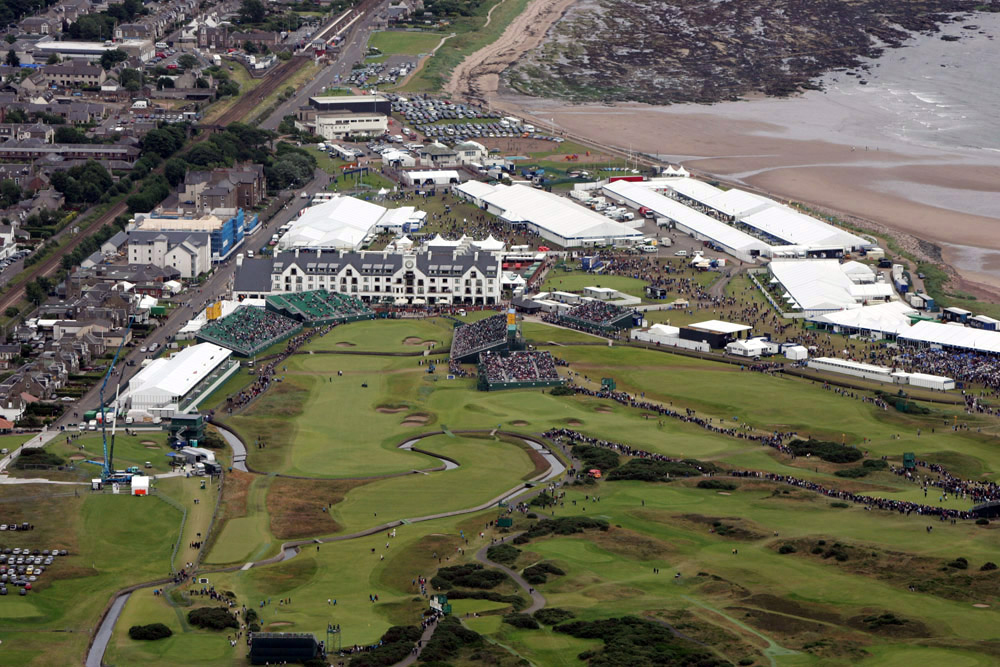 R&A chiefs have issued a warning to golf fans not to be caught out by unofficial hospitality package offerings for next year's Open Championship at Carnoustie.
The golf body faces an ongoing battle against unscrupulous operators who they say are ripping off fans with promises which do not match up to their hype  – or price – and a leading local travel firm fears the reputation of the area and the tournament could be damaged by visitors who take up dodgy deals.
High-profile sporting events such as the Grand National and Open Championship have proved a prime target for firms looking to cash in on fan fervour and Paul Greenhill, golf tours manager of DP&L Travel, said people are regularly caught out.
"They offer what is claimed to be official hospitality on the course, but often proves to be poor quality in a poor location," he said.
"So far this year our business has been regularly contacted by these operators, coming to us and asking if we want to buy their hospitality.
"We have the experience to know just to put the phone down but it is a hard sell and people could be persuaded to take it up.
"It is a very positive thing to have The Open back in Carnoustie. Enquiries in general are up and we expect the real heavy booking people to be just after the new year, but this is an issue."
While the warning comes against the backdrop of ongoing criticism of the R&A's no readmissions policy, the fear is that people cough up for something which is not what it seems and are left with a sour taste of their Angus experience.
Johnnie Cole-Hamilton,  championships executive director for the R&A, said: "We are taking a series of steps to advise companies in the Dundee and Angus area to be aware of these unofficial hospitality providers and not to be misled by what they are offering.
"These hard-sell approaches will claim to offer 'official' packages when the reality is that they are off-site and sub-standard.
"We take our responsibility to the fans attending The Open extremely seriously and we want to make sure that everyone enjoys a fantastic experience of the Championship.
"We would urge anyone who receives similar approaches to contact us so we can help ensure they avoid being disappointed."
Government bodies and the courts have taken action against individuals and companies involved, but there has been evidence that they simply set up another company to cash in.