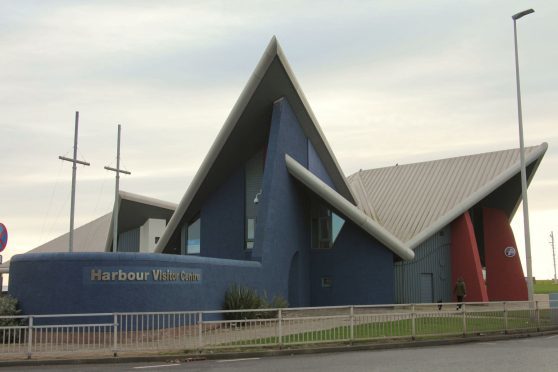 The decision to close Arbroath's tourist information centre as the town gears up to mark a major international anniversary "defies belief", according to a local councillor.
The centre, inside the Harbour Visitor Centre, will shut its doors for good on Saturday.
VisitScotland says the closure has come about because of a change in how people access information.
However, with a year of celebration earmarked for 2020 for the 700th anniversary of the Declaration of Arbroath, the timing has been brought into question.
Independent councillor David Fairweather said: "It is disappointing that it is actually going to close – it's been there for the best part of over 10 years.
"The timing is unfortunate as Arbroath 2020 is going to be a fantastic celebration and to have an organisation like VisitScotland involved would have been great.
"It defies belief to me that they decided to close it at this particular time."
The information centre used to be on the corner of Market Place in the old police station before moving to its harbour location.
Mr Fairweather added: "I sometimes wonder if it was in the wrong place out of the centre. But the harbour area and restaurants all seem to be thriving.
"I hope that they can rethink it and bring something else in the near future."
A VisitScotland spokeswoman said the closure was not the end of the group's service in the county.
She said: "VisitScotland is making necessary changes to its information provision, switching investment to new initiatives in order to reach more people with personalised information, so they stay longer, spend more and grow the visitor economy. This is in response to significant changes to the way visitors access information.
"As part of this announcement, it was revealed that the iCentre at Arbroath will close permanently. We can now confirm the centre will cease trading on December 16.
"However, information provision will continue across Angus through a network of over 40 information partners, including 14 libraries and museums, ANGUSalive, our team of outreach staff travelling the region and our hugely popular and inspiring website – meaning that visitors will always have access to advice on things to see and do in the region.
"This will be particularly important as we move closer to the Arbroath 2020 celebrations."
Information partners in Arbroath include the library, Harbour Nights Guest House, Old Vicarage B&B, Brambles B&B, Brucefield Boutique, Signal Tower Museum, Willowbank House and the Townhouse Hotel.
The Arbroath 2020 community group is leading plans for a "world class" celebration of the 700th anniversary of the signing of the declaration. Proposals include a new civic square at the abbey and moving David Annand's bronze Declaration statue there from its current location at the western entry to the town.