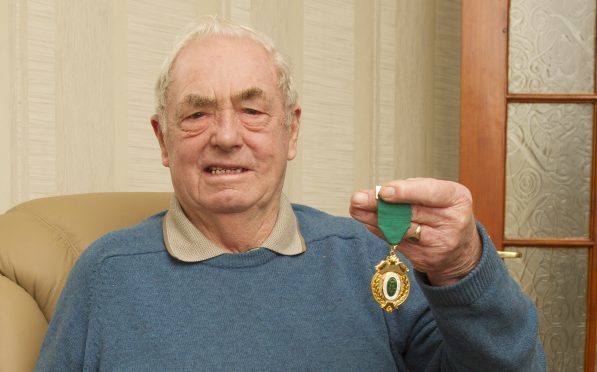 An Angus man who really knows his onions — and everything else in the garden — has been honoured with a prestigious national award.
Over more than five decades, Forfar's Les Craib has cultivated a reputation as one of the most accomplished exhibitors and judges on the Scottish flower show circuit and been the stalwart figure of the Angus town's horticultural society.
At the age of 80, Les has now stepped down from the Forfar Horticultural Society chairman's role which he has held since 1981, and his dedication to the garden has been recognised with the National Vegetable Society's highest accolade, the body's prized Gold Medal.
In previous years Les also received the NVS Silver Medal, a society fellowship and the Martin Robinson award for work done over many years for the wellbeing of the organisation, but the gold award is now the prize specimen in his collection.
And his green-fingered success is the result of a determination to prove the doubters wrong after he was told the garden of the Yeaman Street house in Forfar which Les and wife Mary moved into in the early 1960s would never be suitable for growing flowers or veg.
The couple still live in the house and the horticultural hobby has kept them involved at local and national level since then.
"I'm very proud to get the Gold Medal, it's a great honour," said Les, who also received a Royal Caledonian Horticultural Society certificate of merit in 2015.
"I've showed and judged all over, and through the Forfar Horticultural Society and the Dundee and east Scotland District Association of the NVS I've given talks and lectures to many groups," he said.
"I still love the garden, but I said that when I turned 80 I would step down as chairman of the Forfar society so that's what I've done this year."
His home town dedication is also revealed in what Les picks out as the highlight of his flower and vegetable growing career, the best exhibit in pot plants and cut flowers accolade for a fuschia specimen at the Forfar show.
In 1999 he was also one of the Forfar society members instrumental in securing the registration of the Forfar's Pride variety of fuschia, a red and blue flower to reflect the colour of the town's coat of arms, which is now thriving in gardens across Angus and beyond.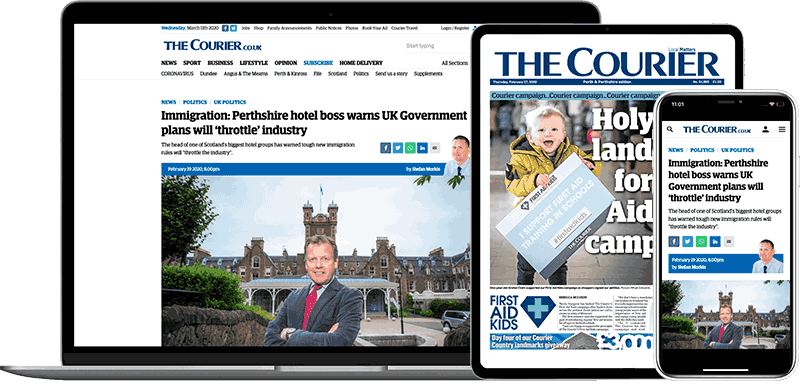 Help support quality local journalism … become a digital subscriber to The Courier
For as little as £5.99 a month you can access all of our content, including Premium articles.
Subscribe