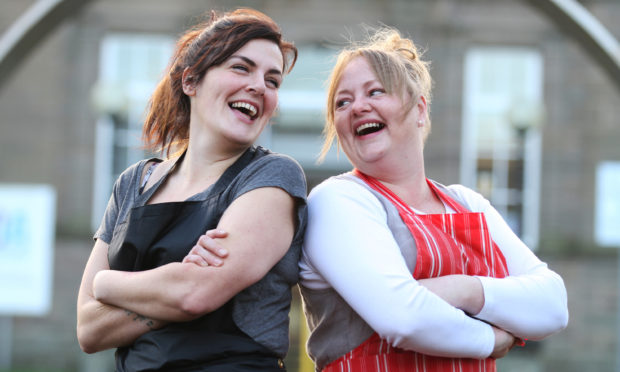 Angus volunteers will be on Santa's good list again this year by helping the lonely and homeless.
Community Christmas Day meals will take place in Arbroath and Montrose to serve up turkey with all the trimmings for the less fortunate.
This will be the fifth consecutive year Kerry Hastie and Kelly Bennet have organised a Christmas dinner at the Café Project in Arbroath. It will take place from midday until 2pm.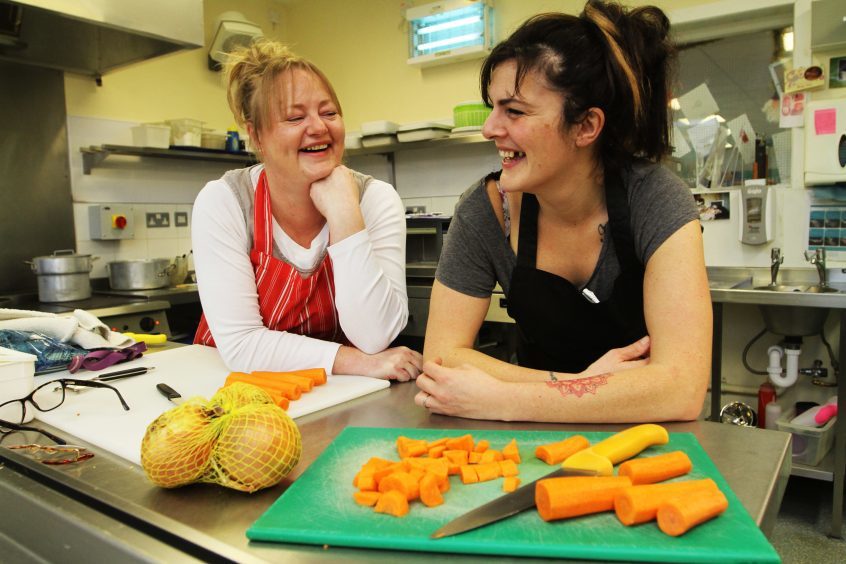 Around 50 to 60 people are expected to turn up, with about eight volunteers helping out.
Kerry said: "It's a really great day. It's a great feeling watching them all and knowing we have helped them out. We want people to feel comfortable.
"We're going to keep on going. We can't really stop now – there's so many people using it."
The meal is aimed at people who may not be able to afford Christmas dinner or are on their own and gives them the chance to spend some time with others.
The organisers still hope to receive donations of food or "anything" that would be appreciated on the day, which can be delivered to Flat 3, 81 Guthrie Port, DD11 1RY, or call 07713929761.
Meanwhile, Katie Baxter has organised the Montrose feast at the Old and St Andrew's Church hall. Around 20 generous volunteers will be giving up their time to lend a helping hand. Last year around 70 people turned up for food.
Katie said: "There's a real variety of people who come for some company and to enjoy some good food. The whole of Montrose really comes together. I've never seen a community come together like this before.
"It's a lot of work but it is so worthwhile."
Food and drink donations will come from local businesses Green Park, Roos Leap, Stirfresh, The Burn House, Roadrunners, The Pavillion, Barclays Butcher and more. Like the Arbroath meal, there will be live music and toys. Families are invited to bring their own toys if they wish.
There will a visit from a Santa and a "good as new" table for people to get presents ranging from clothes, toys, books and more.
This will be the third year Katie has been involved in a Christmas meal in Montrose. The doors will be open to everyone from 11.30am until 1.30pm. Donations can still be made at the church hall on Saturday at 10am to 2pm.
In Brechin, preparations are also well advanced for the town's first community Christmas lunch, organised by mother and son Kenny and Jess Christie to take place in the city hall.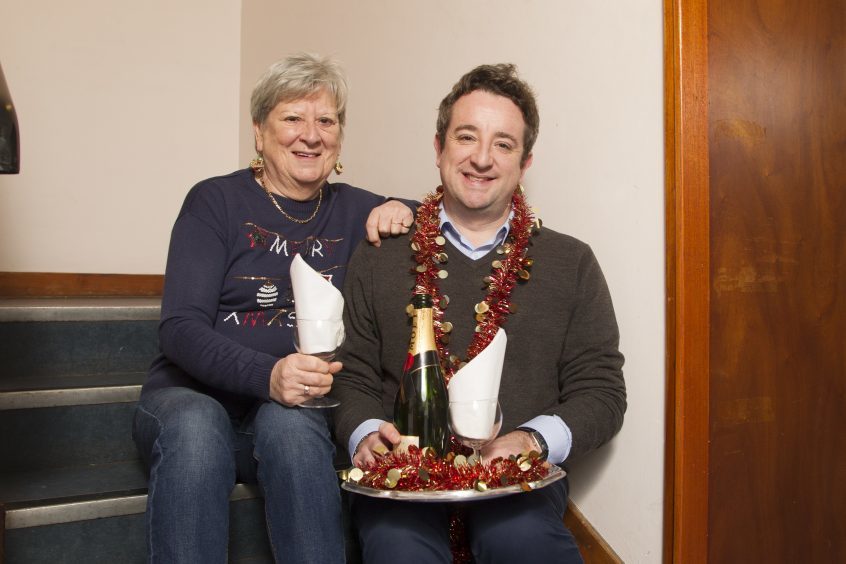 They said they have also been overwhelmed by the generosity of locals to help make the day special for local folk who would otherwise be spending it alone.