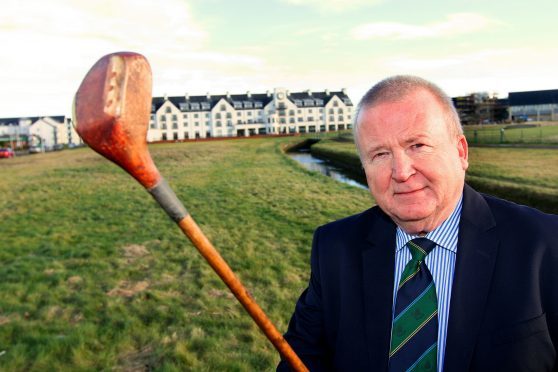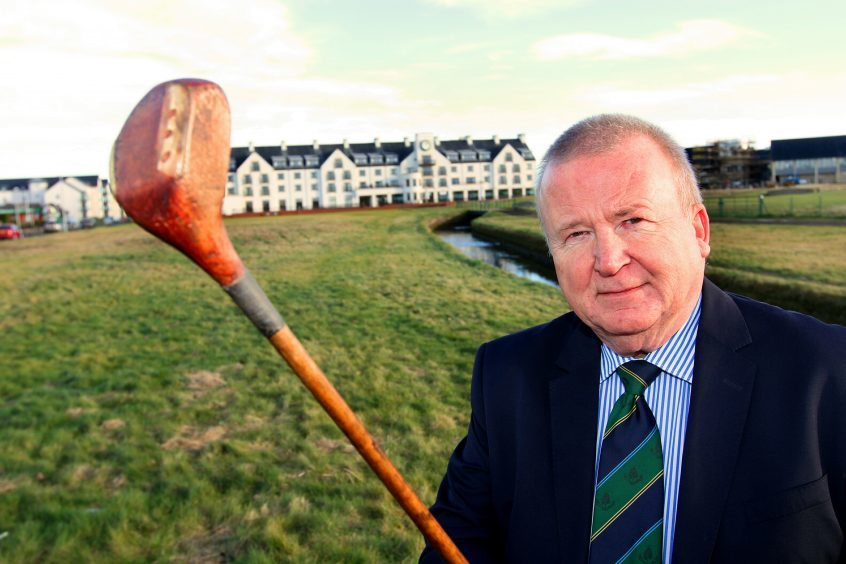 A petition has been launched urging golf's governing body to scrap its controversial "no re-admissions" policy for this year's Open in Carnoustie.
David Valentine, who owns Simpsons of Carnoustie, the world's second oldest golf shop, said he hoped "people power" would send a clear message to the R&A.
Local businesses fear they will miss out on potential trade if ticket holders are banned from re-entering the course.
The golf body insists its no re-admissions policy is required "to protect golf fans from the mis-selling of tickets and hospitality products by unofficial operators".
Mr Valentine said people would be unhappy to learn they were barred from leaving the course and enjoying the Angus town's other attractions.
"Fans from across the world won't know what the R&A's 'no-readmissions' policy means until they arrive in Carnoustie and find they can't leave the course without paying again," he said.
"That's not good for the fans, it's not good for the Open, and it's not good for Carnoustie.
"This petition gives paying fans everywhere the chance to be heard."
Mr Valentine said the R&A's comments about unofficial off-course hospitality were "a slur on the hundreds of excellent pubs, eateries and cafes in all the Open Rota venues including Carnoustie".
He added: "Everyone I meet says the policy is unfair because shopkeepers, club stewards, residents with young children, business owners and employees can't afford to go on and off the course to take care of their family or work-based responsibilities.
"So the people who have worked hardest to make Carnoustie a great golfing destination will be hit hardest."
The petition, on the 38 Degrees website, asks the R&A to allow fans with general admission and hospitality tickets to leave the Open course venue and re-enter the same day without having to pay again.
Mr Valentine, who built up strong golfing relations in the Far East while he was head of economic development and environment and consumer protection at Angus Council, said he it would be shared across the globe.
He said: "We must tell the R&A we want the freedom to stroll around the host town, visit local shops and cafes or enjoy an affordable sit-down lunch at a local pub or restaurant.
"This petition gives Open fans everywhere the people power to voice their opinion and ask the R&A to think again."
The no re-admissions policy was introduced at last year's Open at Royal Birkdale.
The R&A said it proved "an effective deterrent to these unofficial operators and was well received by more than 235,000 spectators".
A spokesman said: "Each year we receive numerous complaints from companies who have been the victim of mis-selling by unofficial providers of tickets and hospitality packages at The Open.
"We have a responsibility to our fans to take what measures we can to prevent these practices and ensure that they enjoy an outstanding experience at one of the world's great sporting events."