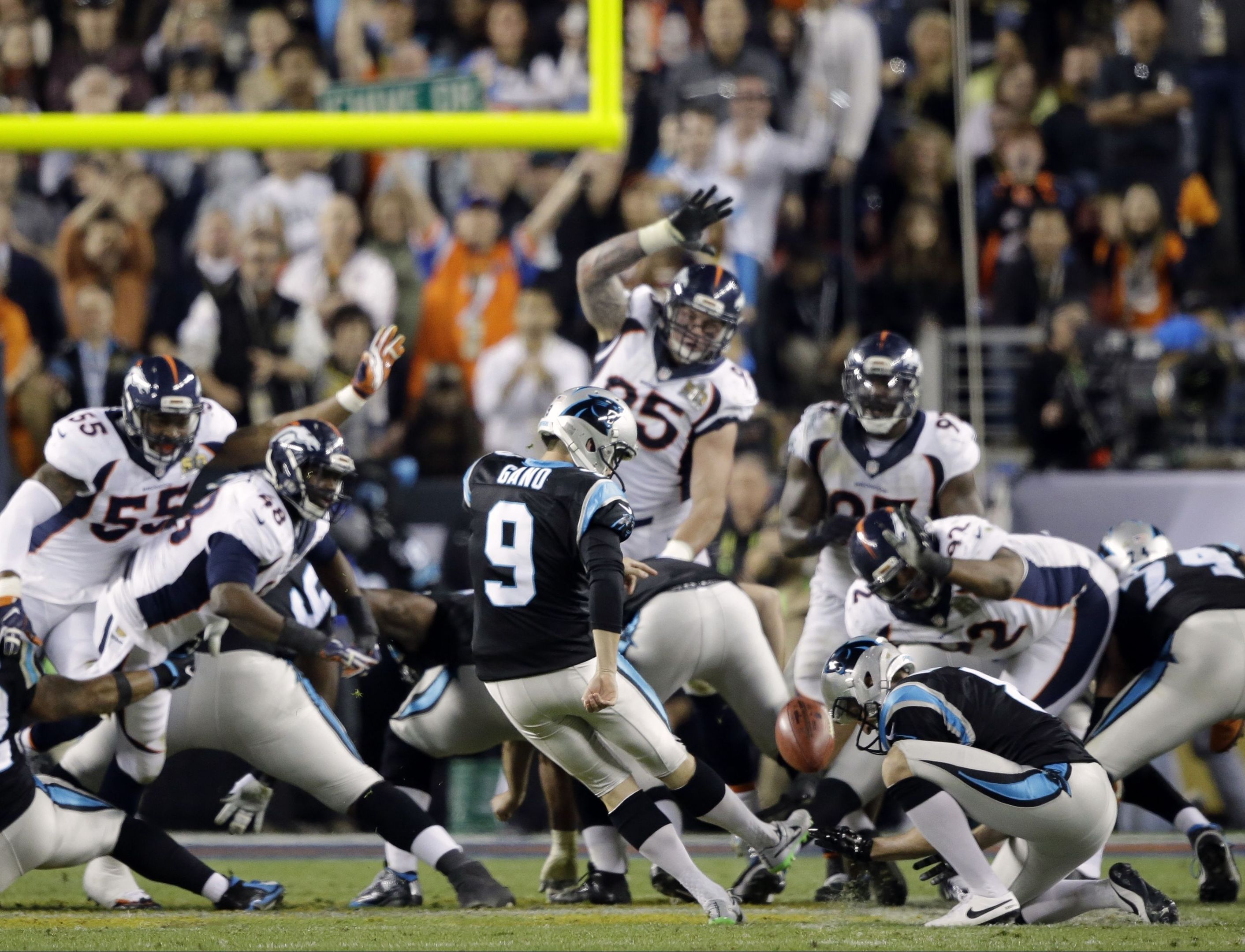 Growing up in a military family, Arbroath's $12m NFL star Graham Gano is well used to packing his bags.
Gano grew up on the RAF Edzell base in Angus before moving from town to town as his father's miltary career took the family from Angus to Germany, Canada and Florida.
The 30-year-old has packed his bags once again with his Carolina Panthers contract set to expire and he's admitted he has no idea what the future will hold.
"I've got to pack it all," he said.
"Nothing's guaranteed for me here."
His father Mark's posting to RAF Edzell as a US Navy master chief petty officer means Gano has Arbroath on his birth certificate from his arrival in the town on April 9 1987.
RAF Edzell was home to US intelligence officers throughout the Cold War, but the Americans moved out after the collapse of the Soviet Union.
Gano said his experiences moving from town to town as a child actually helped him in the early years of his NFL career when he moved from the Baltimore Ravens to the Washington Redskins before landing with the Panthers in 2012.
The last time Gano was headed toward free agency, the Panthers signed him 11 days before he hit the open market.
Four years later, the odds are he will eventually land back in Carolina, but, as with most off-season business decisions, nothing is guaranteed.
"I'm open to whatever is going to happen," he said.
"Of course I love playing here, but there's possibilities that I could be somewhere else.
"We'll have to see what the team wants to do and what happens before free agency.
"If I happen to get to free agency, we'll see what happens from there."
Gano knocked through all but one of his 30 attempts to lead the league with a franchise-record 96.7 field goal percentage.
He also continued to double as a weapon on kick-offs with a league-leading 85.4 touchback percentage.
Gano is guaranteed to represent the Panthers in at least one more game.
Later this week he'll head to his first Pro Bowl as a replacement for injured Rams kicker Greg Zuerlein.
"It's been fun here," he said.
"We're going to call Carolina home and we'll see what happens from here. I honestly have no idea what's going to happen. We'll just wait and see."
Gano has a long line of ancestors who served in the military, including his grandfather Richard.
He took up American Football in high school and went through Florida State University, playing as a kicker and punter for the Florida State Seminoles.
He signed for the Baltimore Ravens in 2009 as an undrafted free agent and has also played for the Las Vegas Locomotives and the Washington Redskins, where he hit their longest field goal at 59 yards in 2011.