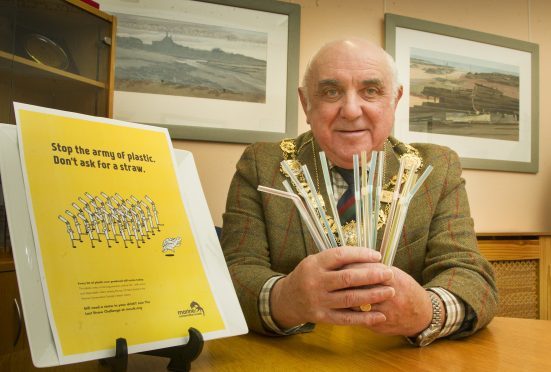 Angus Provost Ronnie Proctor is calling for the local authority to halt the use of plastic straws on council premises and drastically cut back on single use plastics.
Mr Proctor said: "It's not just programmes such as David Attenburgh's Blue Planet that have highlighted this issue, we can see the evidence with our own eyes when walking along the beach, with the Marine Conservation Society stating that the amount of single-use plastic items, such as straws and cutlery found on beaches is rising.
"There is a huge international problem of plastic contamination in our seas, and it is devastating to wildlife and blighting our coastlines.
The Provost added: "This is why I will be asking that drinking straws used on council premises such as care-homes and leisure centres, are biodegradable or easily recyclable, and I hope colleagues across the council will back this proposal.
"I would like to see this as an important first-step in a wider programme of slashing the number of single use plastic items that are used and disposed of every day.
"I am delighted that a number of national food chains are ceasing the use of plastic straws and I hope that if Angus Council does the same; it will encourage local businesses to join us to 'say no to the straw'.
"It is astonishing that an item that is used for only a few moments and then discarded will not only still be lying around for hundreds of years, but presenting an appalling threat to wildlife, especially as it breaks down and enters the food chain."
"There are a number of alternatives to these items that can be used in the home and by businesses, and I would urge people to make the change where possible.
Mr Proctor concluded: "I would be delighted to hear from any Angus business which has, or will, end the use of these straws in favour of ones made from materials which are more environmentally sustainable."
A number of councils across Scotland are believed to be considering a similar ban, while a 'NawStrawAtAw' campaign by school pupils saw an end to the use of plastic straws in all bars, restaurants and cafes in Ullapool.
A number of large companies have also taken steps to end the use of plastic straws. The Weatherspoons chain has switched to paper straws, with All Bar One pledging to ban the plastic straws across its UK outlets.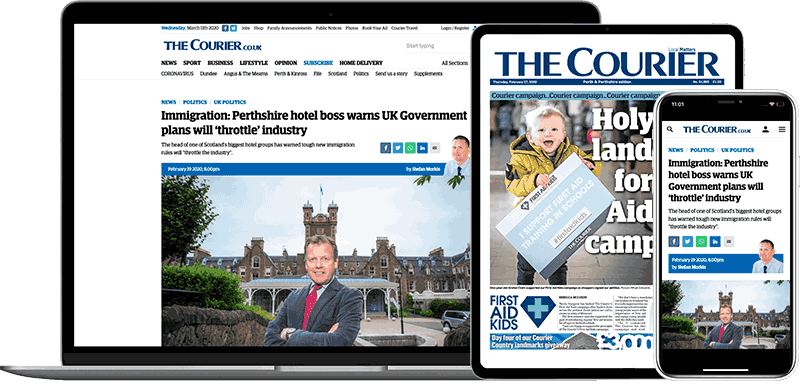 Help support quality local journalism … become a digital subscriber to The Courier
For as little as £5.99 a month you can access all of our content, including Premium articles.
Subscribe