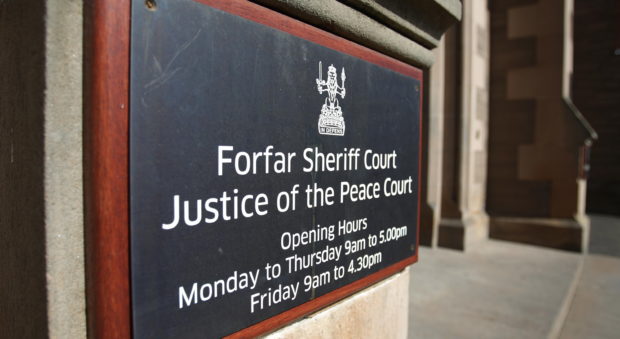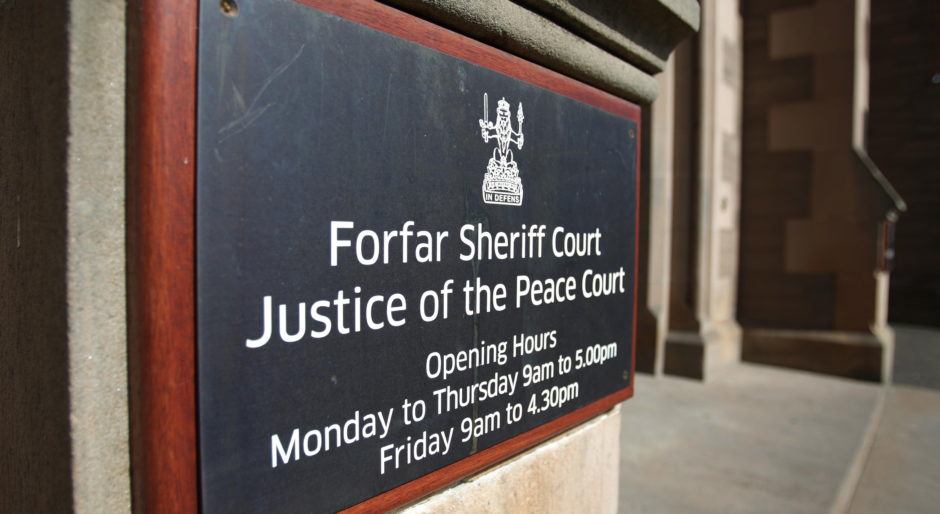 An Angus couple who left their front door open as their daughter had forgotten her keys woke to find a drug addict had entered their house and stolen a number of items.
Forfar Sheriff Court heard yesterday that Andrew Shepherd, 37, of Hillbank Place, Dundee, was later found by police carrying a carpet knife.
Shepherd pleaded guilty to the offence which took place on February 26 .
Depute fiscal Stewart Duncan told the court the couple went to bed at 10pm and  left their front door open as their daughter was out in Dundee but had forgotten her key.
"At three in the morning they heard footsteps in their hall and the light was turned on; they assumed it was their daughter.
"They heard fast footsteps and the front door shut. When the complainer checked to see if his daughter was home he found a cupboard door was open and a laptop, wallet and a set of keys for his vehicle were missing.
"He saw the accused outside with another person and the laptop fell from the accused's jacket."
Shepherd, who appeared from custody, also pleaded guilty to removing a set of car keys from an unlocked car at Wellbraehead, Forfar, on the same date.
The court heard Police Scotland officers received a call at 5.30 am on the same day with reports a male was walking in the middle of the road.
They traced the accused who appeared "unsteady on his feet and under the influence of alcohol or drugs."
He matched the description of the male reported for the theft of the laptop and was detained.
When arrested at Redford Road, Padanaram, he was found to be in possession of a folding lockable carpet knife which he said he had "found on the street."
He was taken to Forfar police station where a set of vehicle keys were found.
They were positively identified as the spare set of keys taken from the unlocked vehicle in Wellbraehead.
The wallet and missing keys taken from the house in Goosecroft were later found in a bin.
Shepherd, who pleaded guilty to being in possession of the knife,  carried out all three offences while on bail.
Defence solicitor Jane Caird told the court her client had a "fairly extensive" record and was extremely remorseful and embarrassed.
"He was under the influence of Valium due to a relapse he had when he was told by a social worker his father was an alcoholic and had domestically abused his mother.
"It had been a great shock
"He realises drugs are the reason he reoffends and he needs to address this issue."
Sheriff Derek Reekie noted Shepherd had a "catalogue of offending" with 70 previous convictions.
He said: "Breaking or entering someone's house and removing items is a highly unpleasant experience, to say the least.
"The most severe charge is the knife – he does not know why he had it or how he got it, it was a significant risk."
He jailed Shepherd for 222 days.