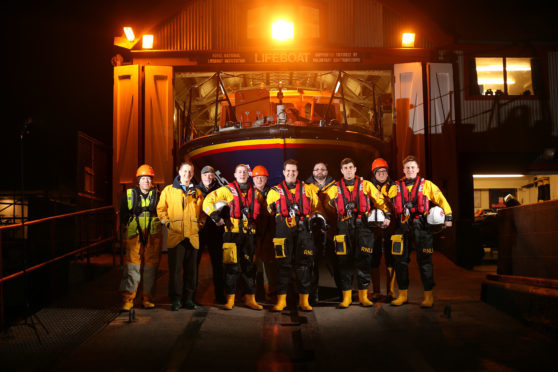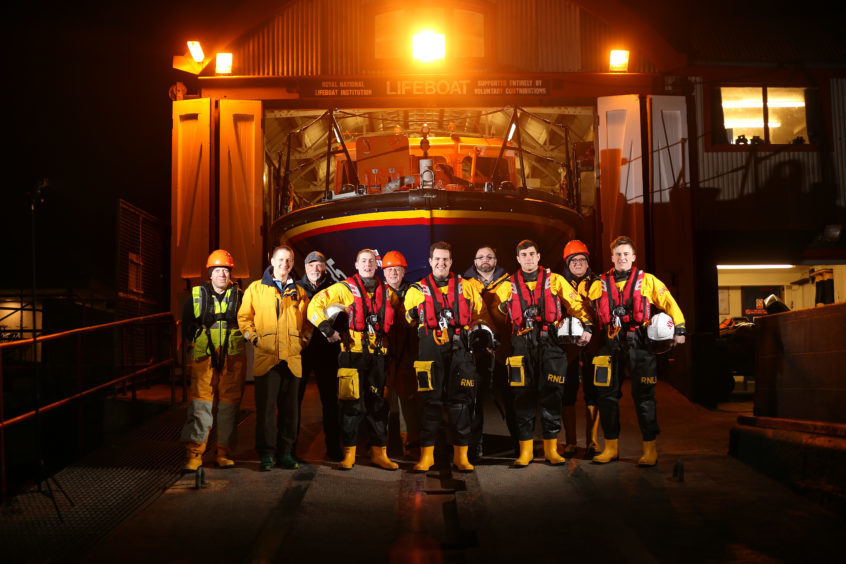 RNLI bosses say they have closed the chapter which blemished the proud 215-year history of Arbroath lifeboat station following the return of the town's all weather boat to the water after six months out of service.
Although yet to make a permanent return to lifesaving duties, the Mersey-class Inchcape has responded to its first call-outs since being grounded late last year.
The dramatic move was the result of inquiry into inappropriate behaviour which cost long-serving town coxswain Tommy Yule and other figures on the town crew their jobs.
Arbroath is awaiting the arrival of a new full-time coxswain/mechanic and RNLI spokesman Henry Weaver said he expects "normal service" to resume within weeks – the all-weather boat having responded to a shout in recent days.
The service is keen to put the events since October behind them and Mr Weaver said finalising crew cover numbers would allow the Inchcape to be back on round-the-clock cover within a couple of weeks.
Local councillors have welcomed the end of the controversy and joined the RNLI in calling for the community to rally behind the dedicated local crew.
Mr Weaver added: "We've not got a pressing issue in terms of numbers but would always be delighted to welcome new volunteers to the station.
"There are so many roles at a station such as Arbroath – a big fundraising team and many support roles.
"It is a community station and we would be delighted to heard from anyone willing to give us their support."
Arbroath West and Letham SNP councillor Alex King, a long-time representative for the former Harbour ward before town boundary changes, said: "I am delighted to hear that the all-weather boat is back on station.
"The lifeboat going out of service is clearly an unsettling situation for a town which has such a long and proud connection with the RNLI.
"I think we should now look to the future and I look forward to the RNLI putting a new Shannon-class lifeboat on station at Arbroath,
"Having seen a demonstration of this new class of lifeboat at Montrose I think it would be ideal for working along the coast at Arbroath," added Mr King.
Fellow ward councillor, Independent David Fairweather, said: "I actually saw the boat going out in recent days and am delighted that we are close to normal service resuming.
"We have also got to thank the crews from Montrose and Broughty Ferry for looking after the area while this situation has been ongoing.
"In one regard it has been sheer good fortune that we have not had a horrendous winter or an incident  in treacherous weather that required those crews to go out to  a boat in distress off Arbroath," he added.