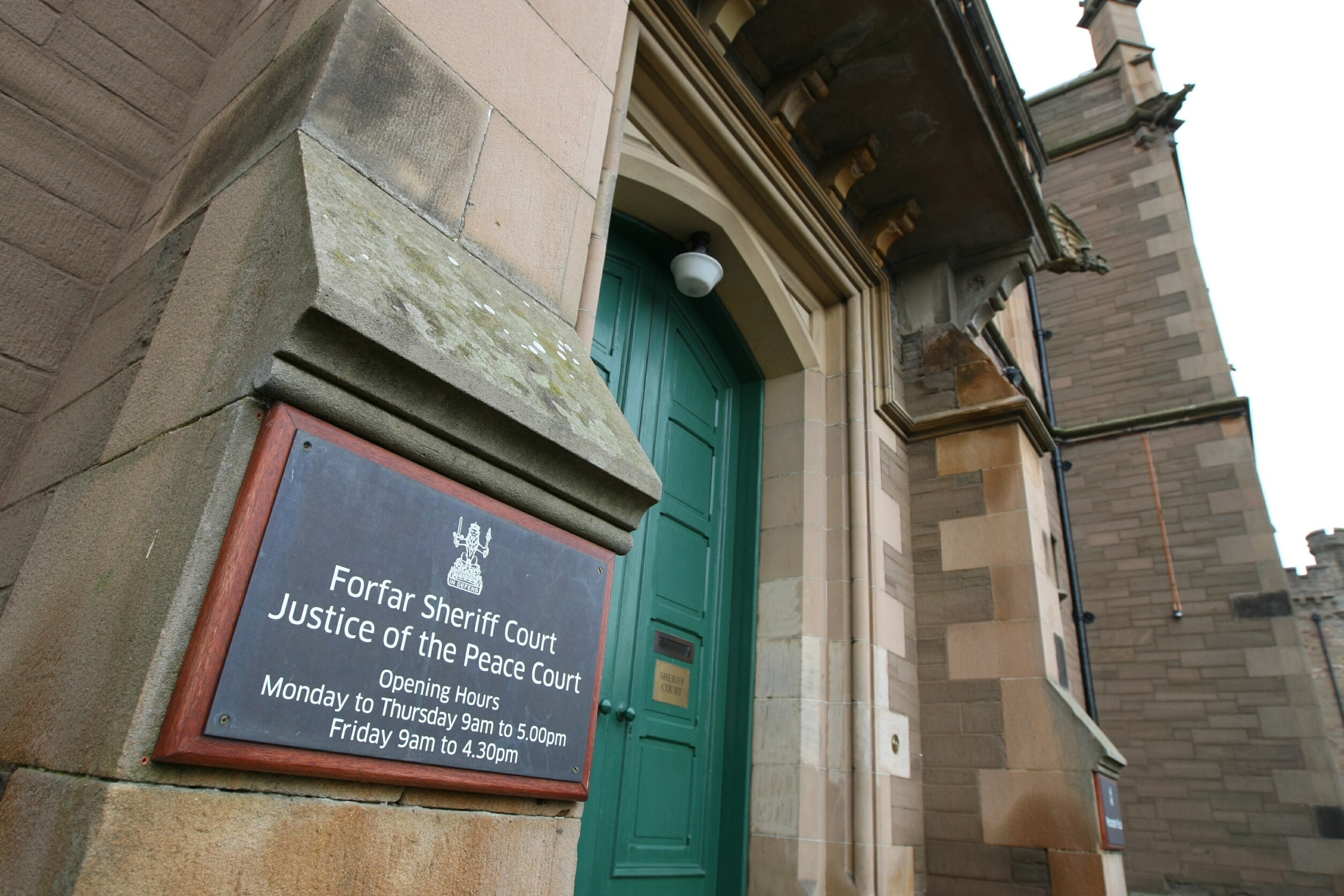 An Angus man who lost part of a leg in a horror accident as he walked along a dual carriageway in the dead of night has appeared in court to admit a serious sexual offence charge involving an OAP.
Greig Yorke, from Carnoustie coerced the 70-year-old woman into looking at indecent images and sent her a photo of his private parts and vile text messages in 2016.
It came almost three years after Yorke was hit by a car on the A92 south of Arbroath in the early hours, having been left to make his own way home by police who had taken him off the road shortly before.
The handling of the incident led to a Police Investigations and Review Commissioner (PIRC) probe, which concluded the tragedy might have been avoided if officers had taken the opportunity to safeguard his welfare.
Yorke, 44, appeared before Sheriff Gregor Murray at Forfar on Thursday where he pleaded guilty to a summary complaint brought under the Sexual Offences (Scotland) Act 2009 following an incident at his home address on April 11 2016.
He admitted coercing a 70-year-old woman into looking at sexual images and communicating indecently with her for the purposes of obtaining sexual gratification or of humiliating, distressing or alarming her.
The charge stated that he sent her a picture of his naked penis and sent the woman text messages of a sexual nature without her consent.
Details of the text messages and the narrative of the case were heard in private by Sheriff Gregor Murray.
The sheriff said: "I am concerned about two things, firstly the nature of the charge.
"The second is that while I clearly require at the very least a criminal justice social work report, should any other report be ordered."
Defence solicitor Laura Hogg suggested a psychiatric report should be obtained by the court.
Yorke will return for sentencing on June 21.
The former soldier was on a night out with friends on June 1 2013 when he was assaulted in an Arbroath pub.
He lost consciousness but alleged police officers who attended the incident did not ensure he received 
hospital treatment.
Around 2am the following morning, members of the public began calling police to report they had had a "near miss" with a man walking on the A92.
Shortly after, Mr Yorke was found by police on the busy road and escorted six metres away to a cycle path, before being left to make his own way home.
Just after 3am he was hit by a car near the Salmond's Muir junction, between Arbroath and Carnoustie.
A passing female motorist carried out emergency first aid by applying a makeshift tourniquet to his badly injured left leg.
Yorke was taken by ambulance to Ninewells Hospital and put on life support, before surgeons amputated the bottom part of his leg.
The PIRC report into the incident said that "opportunities were presented to police officers and staff to ensure the welfare of the injured party prior to the accident and, had these opportunities been taken, the crash may not have occurred".
Yorke later said: "The police are not a taxi service but whether I was drunk, concussed or both, they have a duty of care not only to me but to other road users."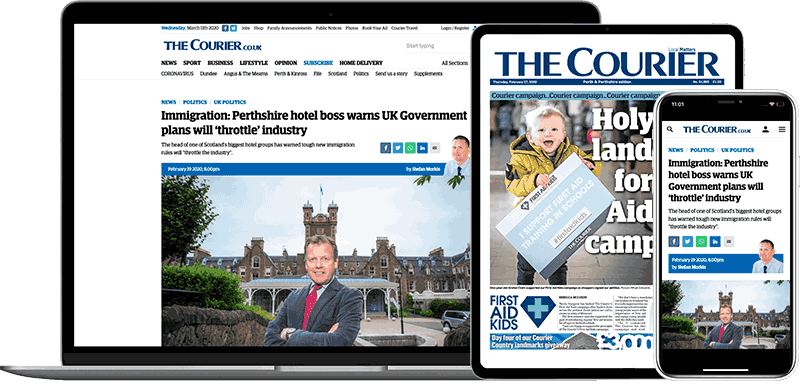 Help support quality local journalism … become a digital subscriber to The Courier
For as little as £5.99 a month you can access all of our content, including Premium articles.
Subscribe