Brian Limond is a funny man. Funny in a – what the hell goes on inside your head – kind of way. Luckily for him, it's that special blend of crazy/strange/eccentric kind of funny that us Scots enjoy the most.
The Glaswegian comedian is famous for creating madcap characters and bonkers scenarios that make us cry with laughter while we ask ourselves – why is this funny?  Sometimes there is no answer. It just is.
After his BBC show came to an end in 2013, Limmy was at a bit of a loose end. With time on his hand and an unlimited imagination for coming up with nightmarishly nonsensical scenarios, Limmy turned to the social media app Vine, recording six-second video after six-second video to share.
When Twitter eventually took over the app, Limmy realised that he had created over an hour's worth of material including that infamously terrifying Vine of a giant spider crawling out his mouth.
The result of this realisation is a UK tour, which sees Limmy presenting a special screening of his Vines before giving the audience the chance to ask him anything they like. It's an unusual format for a show, but is that any surprise? After all this man's genius lies in taking bizarre ideas and spinning them into comedic gold.
The Vines themselves take the audience through a dark but hilarious tour of Limmy's mind. Ranging from the thoroughly bonkers to the surprisingly silly – these weird and wonderful videos certainly won't be everybody's cup of tea, but they had the packed-out Webster Theatre audience on Wednesday hooting with laughter.
But the real pull for most of the crowd was seeing Limmy himself and after being warmed up by the Vines, the somewhat lively audience were raring to go with a range of err… interesting questions.
Using sharp wit and amazing honesty, Limmy answered these questions with absolute ease, creating the biggest laughs of the whole night.
---
Limmy's Vines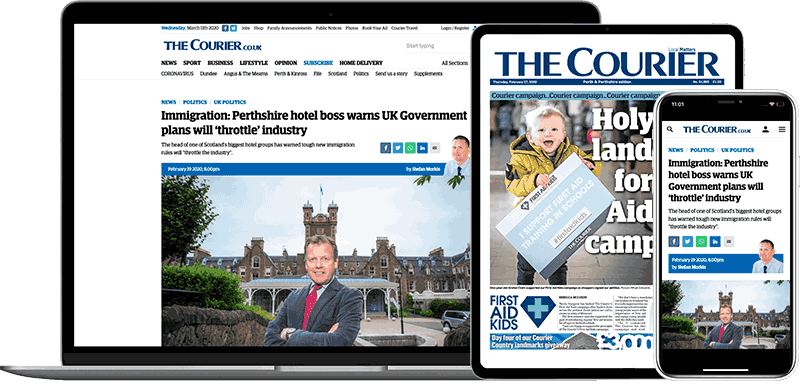 Help support quality local journalism … become a digital subscriber to The Courier
For as little as £5.99 a month you can access all of our content, including Premium articles.
Subscribe