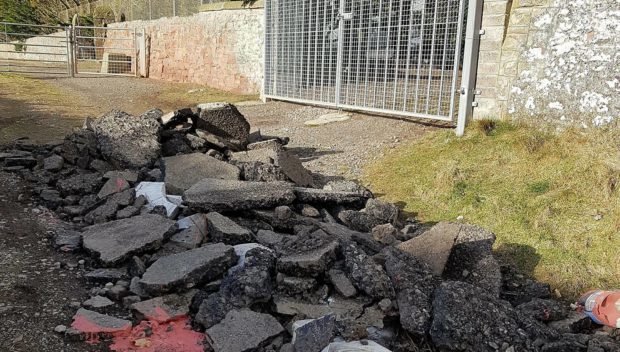 A rise in fly-tipping incidents by rogue dumpers in Angus has been blamed on skip site changes.
There have been 291 reports of fly-tipping already this year, putting the county on course to top last year's tally of 520. That figure represented a 26% increase on the 411 cases in 2016 and marked a sharp rise on the 372 in 2015 and 368 in 2014.
Angus North and Mearns SNP MSP Mairi Gougeon said it was "extremely alarming" that this year's figures were already on course to be higher than 2017.
"It is no coincidence this problem is growing at a time where there has been a reduction in opening hours at recycling centres," she said.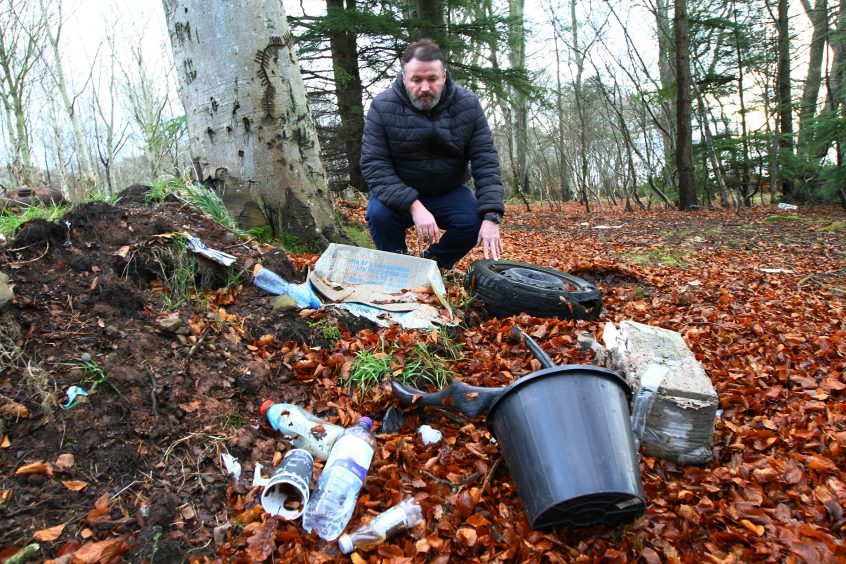 Angus Council has put the rise down to increased reporting following the emergence of community groups such as Angus Clean Environments.
Mrs Gougeon said the explanation was not so straightforward.
"I wrote to Angus Council raising concern at the early closures of recycling centres and to ask how many incidents of fly-tipping had been reported to them," she said.
"Constituents had contacted me after being turned away at recycling centres because the skip site was full or had closed early.
"Angus Council acknowledged that this is a problem and there has been an increased demand at weekends due to shorter opening hours during the week."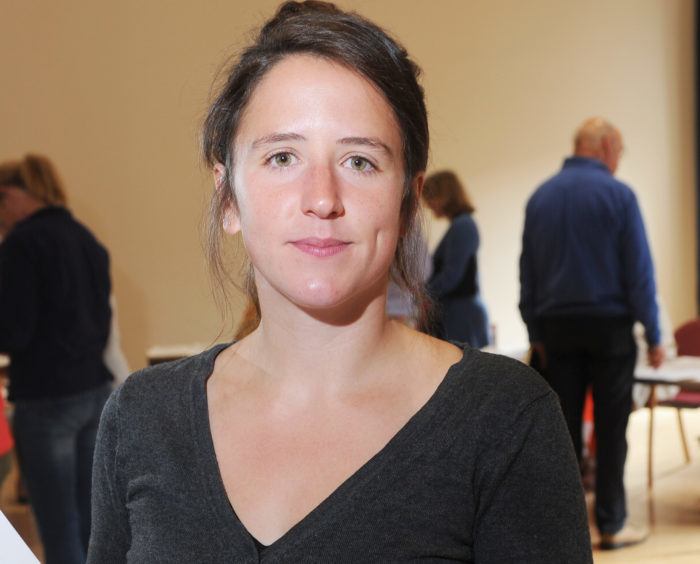 She said she was also informed that staffing issues had "exacerbated the problem".
"It's clear that a reduction in recycling centre opening hours hasn't worked and I'm glad the council recently increased opening hours to try and rectify this to a certain extent," she said.
"However, looking at the wider picture, it is no coincidence that at the same time we've seen issues with recycling centres there has also been a significant increase in reports of fly-tipping — up by 26.5%.
"This is extremely alarming.
"Our recycling centres need to be as accessible and available as possible to encourage people to dispose of their waste responsibly."
An Angus Council spokesman said; "Fly-tipping is a national problem, one we are not immune to in Angus and we have witnessed an upturn in reported incidents.
"That is thanks in no small part to the actions of the very active community groups and volunteers we have here in Angus, their efforts in cleaning the areas where they live and reporting incidents to us.
"The emergence of community groups such as Angus Clean Environments has helped to further raise awareness of flytipping and how unacceptable it is, as well as encouraging people to report incidents and problem areas."
The spokesman said the authority investigated every incident reported to it and issued fixed penalty notices whenever evidence allowed.
It uses mobile CCTV to monitor problem areas and introduces preventative measures where appropriate.
Officers have also been responding to calls from the public about "man-with-a-van" type advertising for waste removal and disposal services.
"Householders need to be aware that they could also be fined if they hand their rubbish to rogue disposal firms and it is illegally dumped," the spokesman added.
"As well as being able to report a litter problem, our website also has detailed information about recycling, as well as details about the Adopt A Street initiative."
Opening hours changes
Opening hours at Angus recycling centres are to be extended in response to problems which have arisen since they were slashed at the beginning of this year.
In a change set to come into force at the end of this month, centres will open for an extra two hours in an effort to relieve traffic congestion and pressure on site staff.
The change is the latest stage in a controversy which has raged around the re-shaping of Angus skip site provision for more than two years.
Proposals for a "super-site" to serve Forfar and Kirriemuir were dumped, and Monifieth residents successfully secured a one-year stay of execution for their under-threat centre.
A ban on pedestrian access to all skip sites and a 6ft restriction on the length of trailers allowed into a number of locations were also brought in.
Meanwhile, body cameras were issued to recycling centre operatives after complaints about threatening behaviour from members of the public.