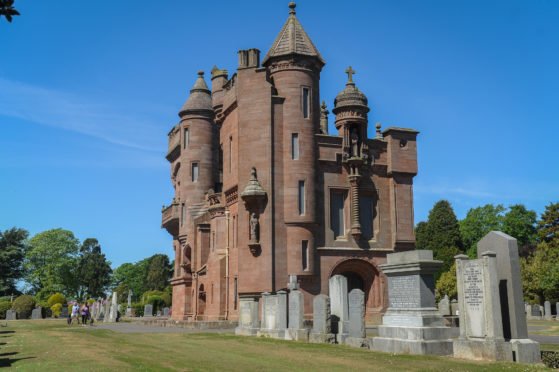 The mortuary chapel at the centre of Arbroath's Western cemetery is to be transferred to the town's Hospitalfield Trust in a long-term lease deal.
It is hoped it will unlock vital funding for the restoration and upkeep of the "unique" building.
Built almost 140 years ago as a mausoleum to the Patrick Allan Fraser family, the chapel was gifted to the then-Arbroath Town Council in 1886 and Hospitalfield Trust inherited a condition of the transfer that they would continue to be responsible for its repair and maintenance.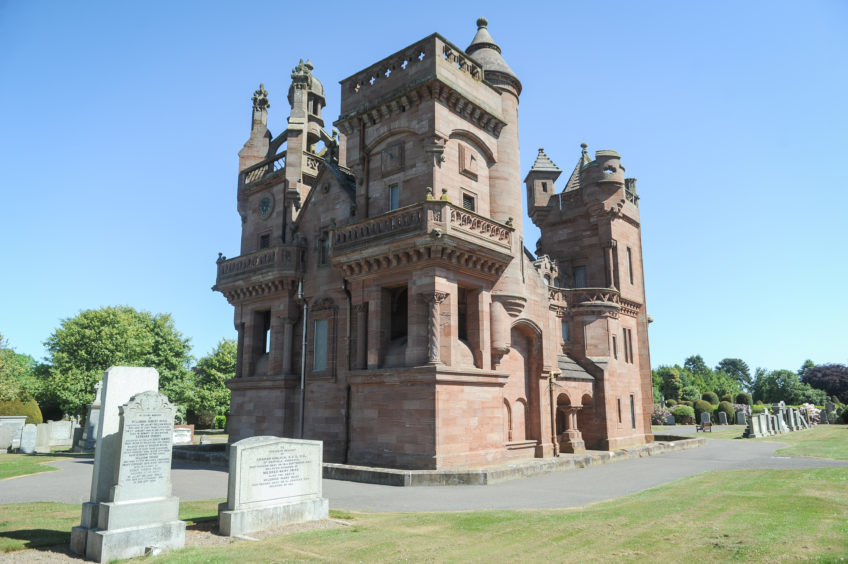 Since 2008, the striking A-listed structure has been on Scotland's Buildings at Risk Register and seen little investment or use, apart from welcoming visitors on annual Doors Open Day events.
The conditions relating to ownership and maintenance of the building have proved a stumbling block to repairs being carried out but Angus councillors have now set the ball rolling on a plan which will see the long-term lease put in place and allow Hospitalfield Trust to access funding.
Angus policy and resources committee councillors unanimously approved the lease proposal and officials will now work on the fine detail of an arrangement which will cover a period of 99 or 125 years.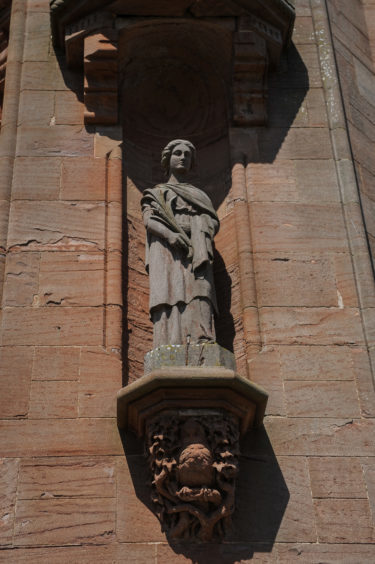 Other aspects including pedestrian access through the cemetery, parking and the use of the chapel will be covered in the lease arrangement, which was keenly welcomed by Arbroath West and Letham SNP councillor Alex King.
"I am sure that when it was handed over 137 years ago that the Arbroath Town Council had no idea what these buildings might cost to maintain," he said.
"This has been a long, long tunnel, but at least there is now a light showing down the line.
"As far as I am concerned, the longer the better for the lease because that gives Hospitalfield Trust the possibility of accessing external funding for what is needed to maintain this building and I am totally supportive of this approach.
"It may be a mausoleum, but it is well worth a visit and I welcome the opportunity to do everything we can to find a workable solution for the future of the mortuary chapel," he said.
Hospitalfield director Lucy Byatt said: "There are a few complex issues to solve, however, we know that the agreements must be reached in order to secure a future for this important building.
"Hospitalfield would take on the responsibility of raising the funds, managing the restoration project and we would then establish a maintenance plan for the building.
"The chapel is part of the Hospitalfield story and will be drawn in as such.
"We believe that there is great potential in open the building to the public and making this, in combination with Hospitalfield, an appealing and fascinating destination for visitors to Angus and also a great source of pride for people living in Arbroath and Angus."