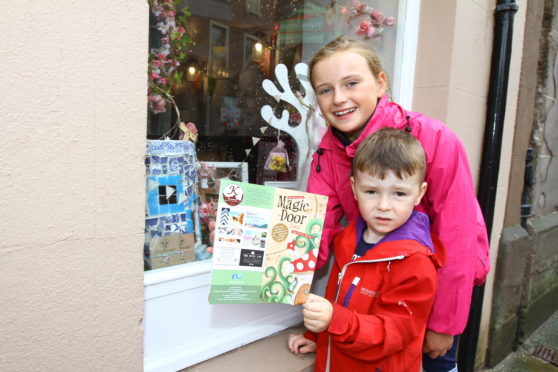 A 'magic door tour' has launched in Kirriemuir, with organisers hoping it will encourage families to step away from their games consoles and explore the outdoors.
People can pick up leaflets and maps from the museum in the town square, as well as a number of local businesses, and the tour takes participants on an enchanting adventure around the town, as they discover twenty magical fairy doors hidden in and around Kirriemuir.
Organisers are keen to stress the event is an inclusive one, with all the fairy doors visible from ground level, although four of them are a little further from the town centre.
The project is the brainchild of Kirriemuir and Local Business Association (KALBA), and began on Saturday, with poor weather failing to deter adventurers.
The project's Louise Kerr said: "The inspiration behind the tour, of course, comes from the works of author JM Barrie and his book Peter Pan.
"The Magic Door Tour encourages the author's belief that magic is intrinsic in childhood and beyond so it is hoped the Magic Door Tour opens up a new world of imagination for children and adults alike.
"It's all too easy these days to hand kids a tablet or technology to keep them amused.
"We live in such a beautiful town, that by encouraging people of all ages to tour around it, will make them not only discover the magical doors, but also what Kirriemuir has to offer too.
"Getting kids outside and enjoying the outdoors is such an important issue that we all support"
The Magic Door Tour can be completed over a number of days, but organisers are confident that it is manageable in one trip.
Each fairy door is numbered, and participants can write down on the leaflet where each door was found, and hand the completed form in to the museum for a chance to win a beautifully illustrated copy of Peter Pan.
KALBA has also announced plans to develop the tour in the future with seasonal additions, and are currently seeking funding to secure the project as a long term event.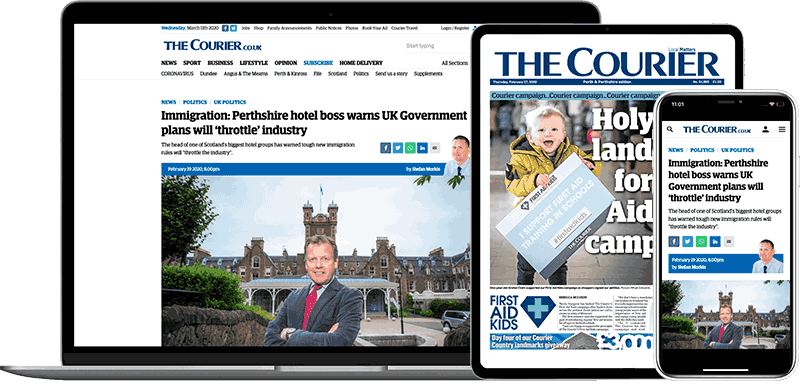 Help support quality local journalism … become a digital subscriber to The Courier
For as little as £5.99 a month you can access all of our content, including Premium articles.
Subscribe