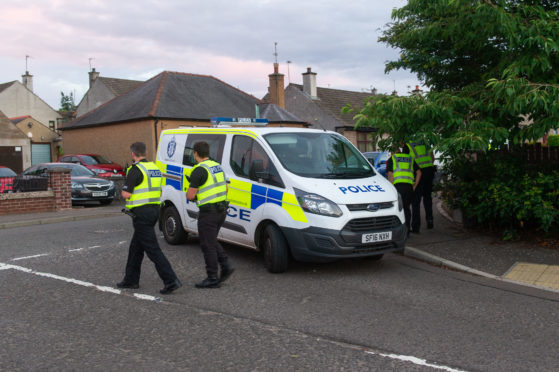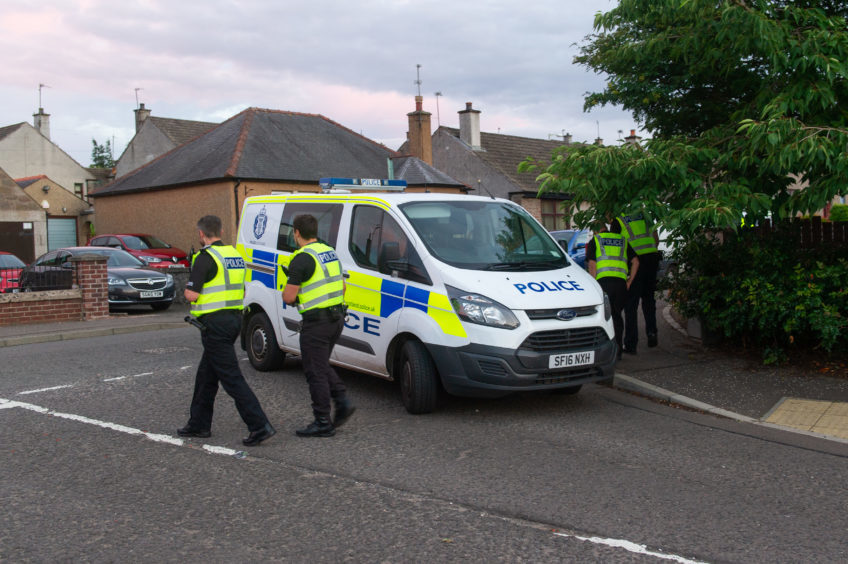 An MSP has called for urgent talks with police chiefs over what has been claimed is a sudden rise in organised vigilante groups on the streets of Angus.
North East region Conservative MSP Bill Bowman is seeking a meeting with Angus police commander, Chief Inspector David McIntosh after a group of so-called "paedophile hunters" brought chaos to a Forfar street last week.
Glasgow-based members of Wolf Pack Hunters UK carried out what they described as an online "sting" but drew criticism for heavy-handed tactics which shocked nearby families and provoked a large police response.
Following suggestions the vigilantes had been armed with items including a brick, the group posted their own video confirming that had happened, but claiming the item was carried in self defence after threats.
The incident, which police later confirmed led to a 27-year-old man being arrested at the scene in connection with communications offences not directly linked to the incident, followed recent activities by similar groups in Brechin and Montrose.
Mr Bowman said he will be seeking assurances that Police Scotland is able to deal with the sudden increase in people "taking the law into their own hands".
"There is a right way to help the police catch criminals," he said.
"There have been recent sexual offences convictions in Montrose and Aberdeen, which came about after an online group did the investigating but passed the information to police.
"Bussing a squad of shouting, swearing people around, taking the law into their own hands, is not right. You don't start a fire to draw attention to another fire.
"There are also public safety implications if a ruckus ensues.
"If nine police vehicles are on a street in Forfar on a Wednesday night, they aren't in Arbroath or Montrose. They may not even be in Dundee if there is an emergency there."
The MSP said he was also concerned the increasing prevalence of using social media to "shame" suspects might damage any criminal case the procurator fiscal puts together.
A police spokesman said: "Police Scotland take all allegations of online crime seriously, and anything which is reported to us will be investigated thoroughly and appropriately.
"It is important that officers have appropriate time and space to conduct the necessary enquiries.
"This ensures matters are dealt with legally and proportionately while keeping people safe.
"We also take incidents of public disorder which can affect community safety seriously, and will investigate any incidents of threatening or intimidating behaviour which have potential to cause fear and alarm to local communities."
Chief Inspector McIntosh said: "I can confirm that the incident in Forfar last week is currently under full investigation, and relevant action will be taken in due course should it be deemed necessary."
Members of the group which took part in Wednesday evening's Forfar incident were given a police escort out of the town.
They have said they intend to return to the burgh this week to stage a peaceful protest.
The incident and its aftermath have triggered a significant social media reaction.
A statement issued by the group in the wake of the Forfar events said: "My team will not be threatened into not exposing these monsters,
"My team will continue to put ourselves in any situation that's needs be to ensure sexual predators are jailed and exposed."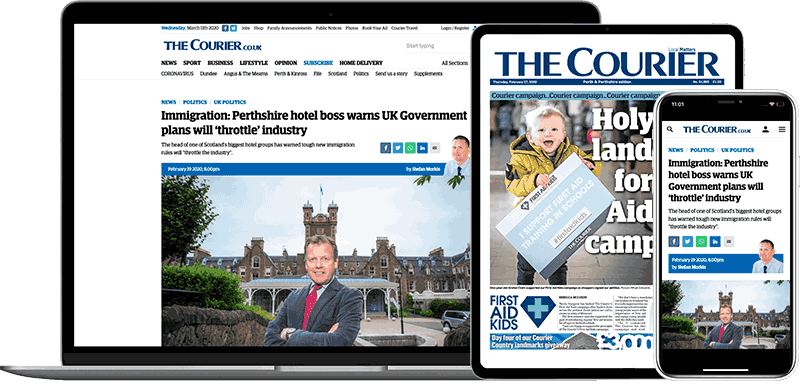 Help support quality local journalism … become a digital subscriber to The Courier
For as little as £5.99 a month you can access all of our content, including Premium articles.
Subscribe