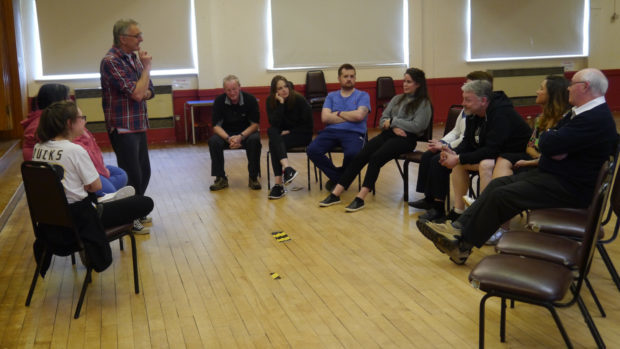 A theatre-based charity which helps armed forces veterans is looking to recruit former military personnel for its latest project.
Stand Easy Productions uses theatre and theatre skills as a means of assisting the process of recovery for wounded, injured and sick veterans.
Working in collaboration with Dundee and Angus College, the organisation hosts weekly workshops in a creative and supportive environment, where veterans can gain skills that help in their day to day lives, and can also participate in a theatre production of their choosing.
The group was founded by Alan Cameron, who has a background in community theatre.
Alan said: "What we do is led by the veterans, and the weekly sessions are there to provide a more or less continuous support for our veterans, so there is always a strong social element to each session.
"We start with making sure that any new members get to know the existing group.
"We cannot do any work unless everyone feels safe, and that they are enjoying the experience.
"If in the first instance veterans want to come and sit in, that is fine, but they very quickly find they want to become involved in the drama exercises that are geared towards having fun, getting to know each other – then progressing to learning drama skills that we will be using – and then progressing to whatever the veterans choose to be involved in.
"This can be short performance pieces or it can simply be exploring particular stories or issues through drama or it can be learning particular skills."
Mr Cameron also stressed the importance of Dundee and Angus College to projects.
"Working with the college is one of the most successful parts of our work.
"The veterans learn quicker by being with the students, they gain confidence in performance, they appreciate being listened to by young men and women and they enjoy the liveliness the students bring.
"The students learn from the veterans, from their life experience and from their courage in dealing with their mental health issues, and they enjoy their sense of humour.
"Although veterans and theatre may not seem to be an obvious match, there are huge commonalities, such as a sense of family, communication skills, a sense of humour, group work, discipline and even performance as there is a strong performance element in parades for example."
Each session takes place at the D&A College Gardyne Campus and lasts that for three hours, with a break in the middle for refreshments and chat.
Anyone interested in finding out more can contact the group via email on: standeasyproductions@gmail.com.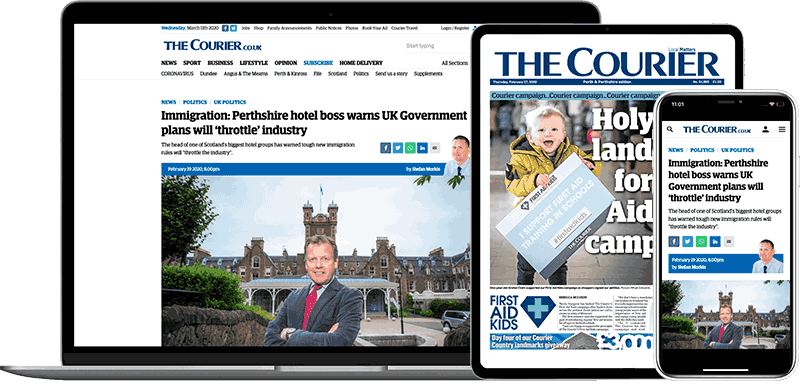 Help support quality local journalism … become a digital subscriber to The Courier
For as little as £5.99 a month you can access all of our content, including Premium articles.
Subscribe