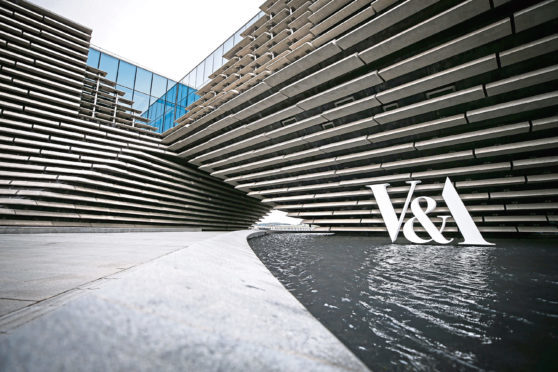 It's been a long time since I've been on the top deck of a Saturday number 20 heading to Dundee.
Decades, in fact, since the regular adventure into the big city for the journey to the mecca that was Brian Sherriff's model shop in the Cowgate.
I believe it moved there from the junction of Victoria Road and Idvies Street, but that was before my time and the switch made it an ever shorter hop from the Seagate bus station into the world of Airfix kits, the unmistakable aroma of UHU glue and 14 ml pots of Humbrol enamel of the exact sunflower yellow hue to replicate the wheels of a 1978 San Remo rally-winning Lancia Stratos HF.
It was also most probably a single-decker in the day, but the weekend's upper-deck seat made the difference on a day which was also the beginning of a new journey for the city of my birth.
Of course I am, and always will be, an Angus loon, but there's new reason to be proud of letting people know your connection to bonnie Dundee.
And, if you're quick, you can just about catch a glimpse of her from the top deck of the Number 20 as you head down Victoria Road.
It's a fleeting glance between the silver birches on the run down to the back of the Wellgate but the craggy, gravity-defying concrete form is unmistakable and now globally recognisable, thanks to the magnificent reception afforded the arrival of the V&A in Dundee.
The buzz around the £80 million centrepiece of the waterfront's transformation has been palpable, as evidenced by a fellow passenger's call to a pal about heading to the opening of the stunning museum, a reader of The Courier devouring the Saturday morning coverage of the official opening and a couple up the front of the bus talking about nothing else for virtually the entire duration of the journey.
Hopes the completion of the sensational structure will project Dundee into an exciting new trajectory of recognition and prosperity seem entirely justified.
And in the knowledge that the Number 20 makes Angus and her many charms equally as accessible as this new star in the global cultural firmament, we can but hope the halo effect will shine over Powrie Brae and onto our county.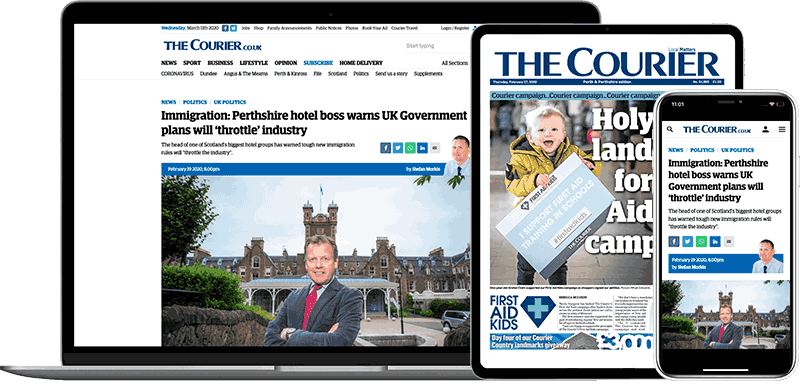 Help support quality local journalism … become a digital subscriber to The Courier
For as little as £5.99 a month you can access all of our content, including Premium articles.
Subscribe