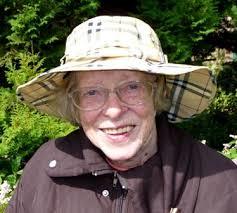 She is the 93-year-old "woman of many talents" who used to enjoy a chat with the creator of Peter Pan.
Eila Webster, from Westmuir in Angus, first met JM Barrie when she was five and she enjoyed catching up with him through the years as she grew up in the village.
She was also there to see him make his final journey to Kirriemuir Cemetery in 1937.
Hugely popular in the village, Mrs Webster, who was born in 1925, first joined Westmuir Rural in September 1939 and this month sees her enter her 80th year as the WRI group's longest-standing member.
A celebration to mark the special milestone was held at Westmuir Village Hall on Friday where Mrs Webster previously got married and had also celebrated her 70th, 80th and 90th birthdays.
"JM Barrie was a nice man and very good with the children," she said.
"We used to chat when he was passing and I was one of the children that lined the route for his funeral.
"JM Barrie and his work has been in my life for as long as I can remember – just like Westmuir Rural.
"I have loved my time in the Rural – it has been my life and bolstered my confidence.
"I was an only child and these friends became my family. I've enjoyed every second of it and made so many happy memories."
Mrs Webster has written poetry since she joined Webster's Seminary aged eight and her work has appeared on calendars, cards and tea towels.
She sold 300 books of her poems, composed sketches for a number of pantomimes and was also in demand to entertain at Burns suppers.
The former weaver continues to live independently in the house in which she was born, grows fruit and vegetables and contributes a monthly poem to the Westmuir community website.
Mrs Webster gave thanks at the celebration on Friday – typically in verse – where she told how she has never had any wish to leave the village.
"I joined Westmuir Rural in 1939 and it really became my life," she said.
"Westmuir Rural to me is special and it will be to the end.
"It holds so many happy memories and every member is my friend."
Mrs Webster said "old age is creeping up on me" which has stopped her from attending meetings recently.
But she said the Rural still holds her interest and the party in her honour was "far beyond words I can see".
Mrs Webster was made an Honorary Member of Westmuir Rural in 1999 and received a Loyal Member's certificate in 2012.
She was a member of the Westmuir Rural Concert Party for many years and during her long time as a member has won the Rural Cup on several occasions.
In 1952 she got married to Sandy who died in June 1988.
Throughout her life, Mrs Webster has had many hobbies including playing the piano, the fiddle, gardening, floral art and making feather brooches.
She also joined the Airlie Silver Surfers where she picked up computer skills which ended up with an invitation to the Queen's Garden Party at Holyrood.
President Evelyn Thomson said Westmuir Rural has been at the heart of Mrs Webster's life and she continues to be an "inspiration" to its members.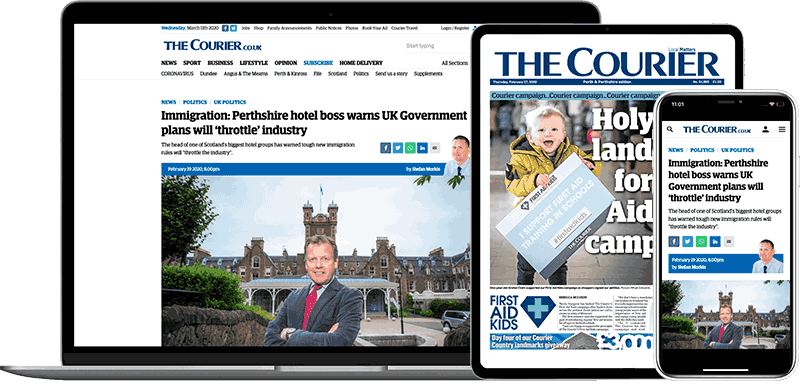 Help support quality local journalism … become a digital subscriber to The Courier
For as little as £5.99 a month you can access all of our content, including Premium articles.
Subscribe