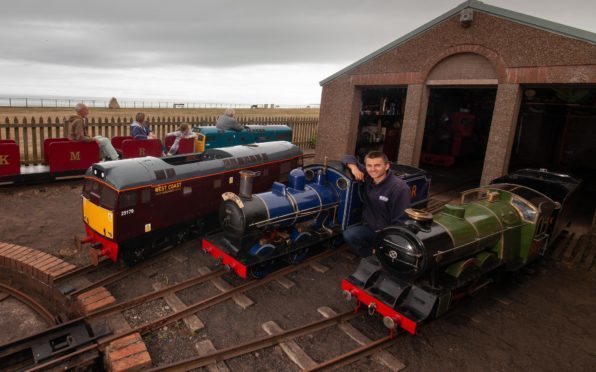 Angus Council is in a war of words with a local businessman over his attempts to keep Arbroath's miniature railway on track.
John Kerr warned the attraction's future is in jeopardy as he revealed he has shelved plans to extend the line on the town's West Links.
Mr Kerr, the third generation to run Kerr's Miniature Railway, claimed he had failed to secure support from Angus Council after repeated approaches to the local authority.
However, the council said it was "surprised" by the accusations and insisted it was the businessman who had been ignoring its offers of support.
Mr Kerr said he had decided "enough is enough" after the once popular railway was hit by very poor passenger numbers.
He said: "It has now become very clear that after nearly eight years of planning the extension towards the slipway within the park, the support required from other parties to make it a success is just not there.
"I understand council cutbacks mean new projects can be difficult to get off the ground but this is now far beyond a joke.
"I'm fed up of getting answers like 'that's not within my remit' or 'I'll need to put that to the committee' or 'I'll need to speak to my boss'.
"When you never hear anything back after months and years of pestering it can be very frustrating and makes you feel like why are you bothering at all.
"I have now taken the decision not to extend the railway because I know the council is not currently and will not in the near future be in the position to support a project like this.
"The extension was the only hope of the railway having a real concrete future within West Links Park so it now means the railway's future is indeed uncertain."
He said the railway's passenger numbers had fallen 50%  in the last 10 years.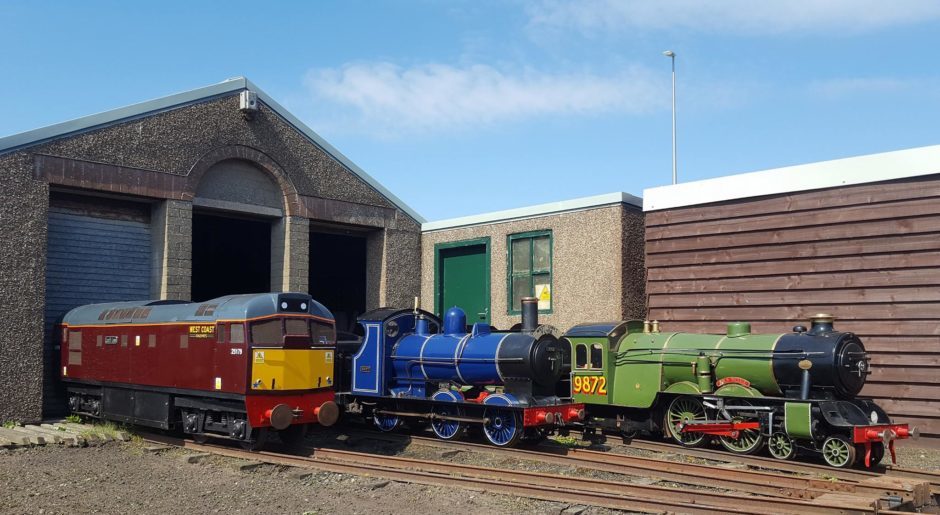 "There has to be a point when enough is enough," Mr Kerr added.
"The railway will continue to run in 2019 in its current formation and then the situation will be reviewed."
An Angus Council spokesman said it was still keen to work with Mr Kerr and urged him to come forward.
"We are surprised to hear any suggestion we have not been in touch with Mr Kerr," he said.
"A marketing and events officer contacted him in July to highlight the support we could offer, but as yet has not received any reply.
"We were also in touch with Mr Kerr within the last year to ensure the miniature railway was included on our Visit Angus website for the summer season.
"We and the Angus Tourism Cooperative remain ready and willing ready to discuss the development of tourism and business opportunities at Arbroath's West Links and indeed across Angus and look forward to holding constructive discussions with Mr Kerr about the miniature railway."