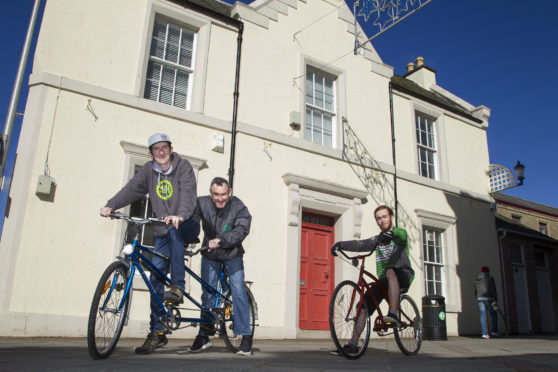 Angus Cycle Hub has hit a major bump in the road over plans for a Community Asset Transfer of its new Arbroath base.
Six months after moving into the town's old police station, the group's bid to secure the Market Place property on a 25-year-lease has been sent back to council bean counters after a senior councillor branded the £1,000-a-year rent figure a "bad deal" for the authority.
Arbroath councillor Alex King made the comment after a report to councillors revealed the four-figure annual rate to be a fraction of the estimated £15,000 per annum market value rental for the building.
The group has gone from strength to strength in recent years, organising successful events including the Angus Cycling Festival and pioneering initiatives around cycle safety and recycling old bikes.
In April, the social enterprise completed the move from former premises close by to the vacant 1840s landmark building which once housed Arbroath's tourist office.
Bemused hub bosses say they have worked closely with council officials throughout the CAT deal.
Under the terms of the planned transfer, the cycle hub will take on responsibility for repair and maintenance of the 19th century building, but town councillor Alex King questioned the financial return for the under-pressure authority.
Mr King said: "I am extremely concerned about this proposal.
"If we look at what they are paying in rent at the moment, it is £17,200 per annum, which is £2,000 more than the target rent.
"But they are proposing to give us a rent of £1,080 per annum, a saving of around £16,000 per annum.
"And if you take that over the length of the 25-year lease they are asking for, that is a figure of £405,000."
He asked officials: "Are you suggesting that we would spend more than £400,000 on maintenance because the suggestion is that we would give them it for that rent to remove that responsibility?
"I propose deferring this to take it back and get a more sensible rent, because this looks like a bad deal."
Committee chair and council leader, Councillor David Fairweather said: "The group's application was considered as valid and no objections were received.
"This is something that the officers have put forward and there shouldn't be a problem, but I am going to agree with Councillor King that this is deferred and we look at it again.
"I know they do a fantastic job, not just for Arbroath but the whole Angus area.
"But I have seen many bad deals for the council and I don't want this to be a bad deal."
Scott Francis of the Cycle Hub said: "We were unaware of any development regarding our community asset transfer request.
"We are unsure as to why the application requires further scrutiny, as to date, we have followed all CAT procedures, working alongside, and with full support from, Angus Council staff.
"We look forward to hearing the outcome."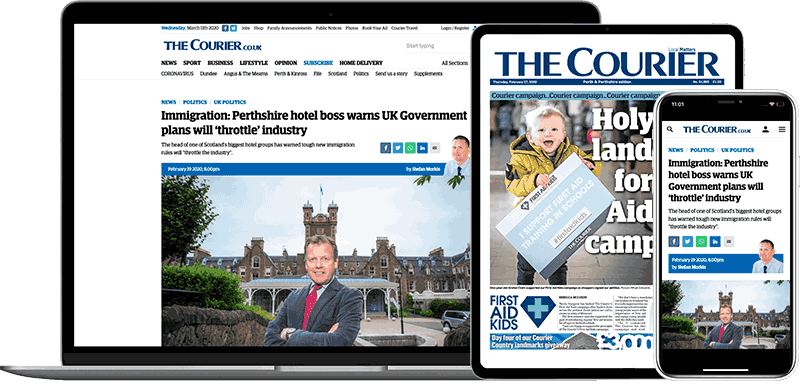 Help support quality local journalism … become a digital subscriber to The Courier
For as little as £5.99 a month you can access all of our content, including Premium articles.
Subscribe