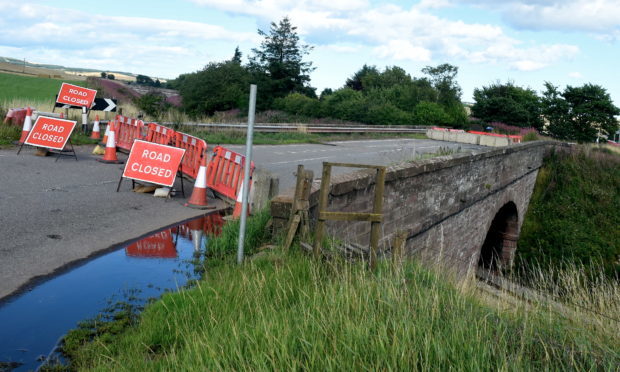 The closure of a crumbling crossing in line for demolition has slashed business at a popular Mearns farm shop by a quarter.
Aberdeenshire Council introduced a one-way system at the 169-year-old Abbeyton Bridge, near Fordoun, earlier this summer to allow engineers to examine major defects.
At the time, the local authority indicated the structure, which carries the B9666 across the rail line, could be the subject of restrictions for up to 18 months.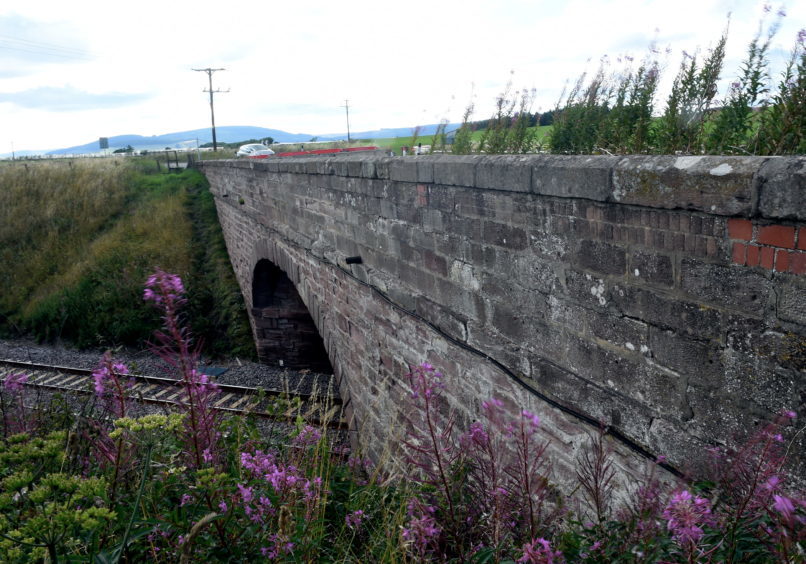 However, further inspections revealed repair was no longer an option and plans are now underway for its demolition.
Bosses at Castleton Farm Shop near Fordoun say their business has been badly hit by the closure and they far for its future.
Murray Mitchell, one of the owners described the situation as "deeply frustrating".
He said: "We have noticed a significant drop in trade since the bridge closed, and this has come during the what is normally a busy period for us.
"It is passing trade that has been impacted the most. Although it varies, we have seen an average of 25% reduction in footfall and turnover, although at times it can be up to 40%.
"We are having to look at ways to minimise our costs and be resilient, and although we are trying our best, it is very difficult.
"We have been in business for 10 years now, and the situation is a kick in the teeth. It is also disheartening for the staff."
Mr Murray said a major issue had been the loss of signs pointing visitors to the farm shop.
"Previously we had paid for tourism signs to direct people to the business, and when the bridge closed, we were told that temporary alternative signage would be put in place," he said.
"However, with the high winds we experienced recently, the signs kept blowing over, and they have been taken away completely.
"There seems to be some confusion over whether it is the council or Bear Scotland who are responsible, so at the moment there are no signs, but they need replaced long before the Christmas shopping period begins."
The predicament has led two north east politicians to write to Transport Secretary Michael Matheson MSP, urging him to intervene.
They are calling on him to agree "significant financial support" for Aberdeenshire Council to demolish and replace the bridge "as soon as possible".
In a joint letter to the Transport supremo, Liam Kerr MSP and Andrew Bowie MP urged the Scottish Government to take an "immediate and proactive interest" in the situation, arguing that failure to lend support could be devastating to the area.