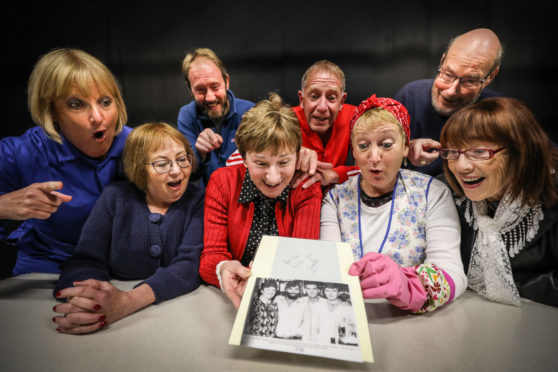 He was the superstar footballer with a reputation for painting the town red.
And the unforgettable night George Best came to the Wee Red Town is to be recalled in a new play set to bring footie fans flocking to Kirriemuir.
More than 30 years on from the Manchester United legend's unlikely Angus outing, a pair of local theatre figures have collaborated to pen a story centred around Best's good turn for Old Trafford pal Frank Kopel by coming north to draw the Christmas raffle at one of Kirrie's smallest hostelries.
The famous night in 1984 remains rooted in the memory of many who packed the Roods Bar in the centre of the Angus burgh, where Man United and Dundee United star Frank and his wife Amanda were mine hosts.
Amanda will be in the Town Hall audience for the premiere of The Night Georgie Best Came to Kirrie in November, and has revealed for the first time how the Northern Irish playboy proved he still had the Midas touch by pulling out his own ticket for the raffle's star prize – a gallon of whisky!
Intrigued by the story, friends Mark Thomson and Martin McKay have collaborated with a group of local performers to put together the story surrounding the memorable event, and are bringing the Ovarian Cysters dance troupe from Dundee's west end to add to the entertaining show on November 10.
The Kopels owned the Roods for three years in the 1980s and, having known Best since the days she used to travel to Manchester as a teenager to meet her then-boyfriend Frank, Amanda said she was "thrilled" to learn the famous Kirrie story is being brought to the stage.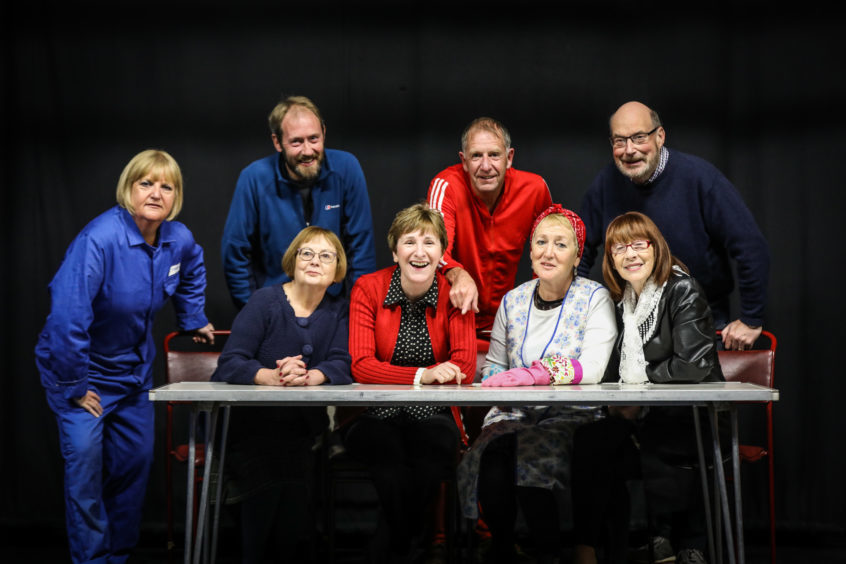 "I remember well the very first time I met George Best and have so many memories of stories involving him, including the night he came to the pub – which was absolutely packed."
"Our son, Scott, was around 14 at the time and the arrangement was that he would stand out on the road, look out for the car and show him where to go in the town – but they took ages to arrive because Scott was sitting in the car touring round Kirrie sitting beside George Best.
"There are so many memories, and with Frankie no longer here they are bittersweet for me, but I am absolutely thrilled with what Martin and Mark are doing with the play and I am sure it will be a great night."
The show starts at 7.45 pm on Saturday November 10 in Kirrie Town Hall, with tickets, £8, available from Joshua Plumtree in Kirriemuir's Bank Street.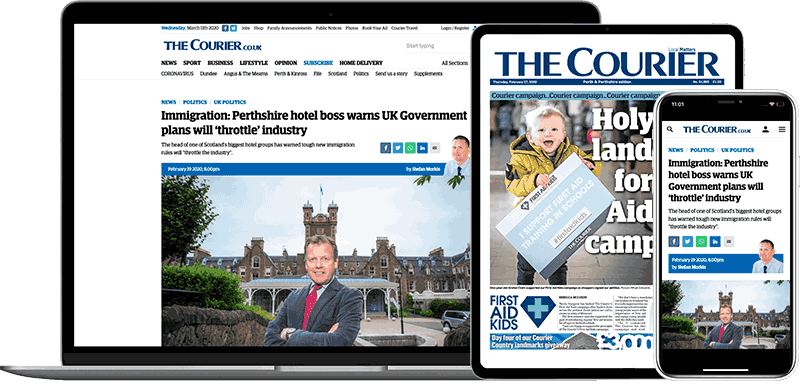 Help support quality local journalism … become a digital subscriber to The Courier
For as little as £5.99 a month you can access all of our content, including Premium articles.
Subscribe