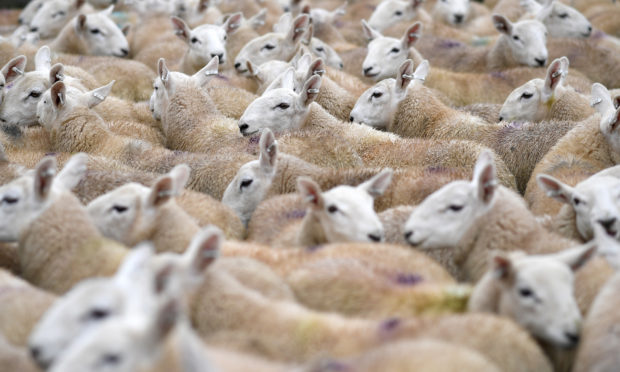 An Angus farmer has hit out against irresponsible dog owners after one of his lambs died and seven more were left injured following a devastating dog attack.
Neil Caul of Balkello, Auchterhouse, suffered a significant loss to his flock of pedigree Beltex ewe lambs following the horrific attack.
It left seven lambs requiring antibiotics and three needing stitches. One has been given a poor prognosis by the vet.
One lamb's injuries were so bad it had to be put down.
Mr Caul, 53, said: "The attack on these lambs was horrific and distressing to all concerned and those irresponsible dog owners should be held accountable.
"The owners should at least have had the decency to come forward and let me know of the incident.
"Their dogs would have been covered in blood, they know they did it and other people know they did it.
"It was a very cowardly act and far stiffer penalties need to be introduced to those responsible."
He spoke of the heart-breaking scene and the suffering which must have been endured by his flock.
"It was a horrific scene. The lamb that had to be put down had a lot of different injuries – there were no ears left, her legs and tail were torn.
"For years and years you try to improve your flock. This flock was the result of embryo transplant using work from top breeders.
"That whole line has now gone with five minutes of irresponsibility. But it's not about the cost – it's what the animals went through."
This attack is one more in a long line of sheep worrying incidents across the country due to irresponsible owners not keeping control of their dogs.
NFU Scotland recently called for local authorities to increase the number of Dog Control Notices (DCNs) issued for livestock worrying incidences.
The union has also called on the Scottish Government to implement a Dog Control Notice database for all dogs and dog owners which are issued DCNs.
NFU Scotland Legal and Technical Policy Manager Gemma Cooper said: "Despite an increase in public awareness over the last five years, figures show incidences are still far too frequent, and something has to be done.
"This is not just a couple of sheep to Mr Caul, it is his business, his livelihood.
"NFU Scotland is backing Emma Harper MSP's proposal of a Members Bill to tackle the high number of livestock attacks which occur throughout the Scottish countryside and is also urging local authorities to make more use of Dog Control Notices".
Angus MP Kirstene Hair said: "This was a savage attack which will have been traumatic for the animals involved as well as the workers who found them.
"I support the wider use of Dog Control Notices in rural areas and have noted their effective introduction in urban areas across Angus so far."
A Police Scotland spokesperson confirmed they were aware of the matter and were carrying out inquiries.
She said: "We would like to remind dog owners and people walking dogs in the countryside to keep their animals under control.
"Farmers are legally entitled to protect their livestock which can result in the destruction of a dog by shooting it.
"While no farmer wishes to resort to this option it is an option available and one that could quite easily be avoided if owners ensure they have proper control of their dogs."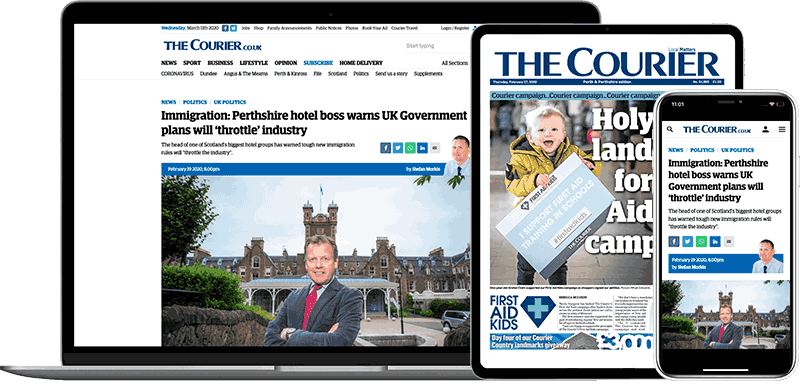 Help support quality local journalism … become a digital subscriber to The Courier
For as little as £5.99 a month you can access all of our content, including Premium articles.
Subscribe