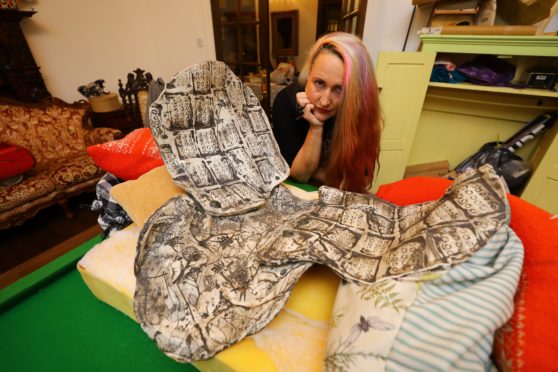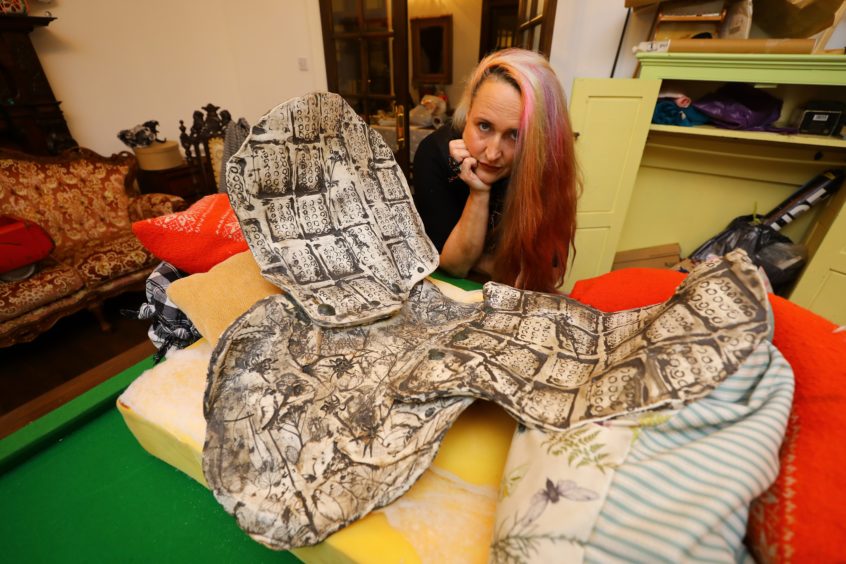 An Angus community has been left sickened after a war memorial was damaged by vandals just a day after being unveiled.
A memorial garden was officially opened at Dalls Lane in Brechin on Sunday following a Remembrance ceremony which was conducted by Reverend John Bergen.
The garden included a ceramic horse saddle designed by Arbroath artist Karen Elliot, dedicated to the millions of fallen horses and Brechin sculptor Tommy Church's marble globe honouring the 300 men of the town – 144 from Montrose Street alone.
The ceramic horse saddle was broken on Monday evening and has now been removed for repairs.
Karen, who is currently studying HNC Ceramics at D&A College, spent 100 hours in the research, design and creation process of the ceramic sculpture, which was worth £4,000.
She was asked by Brechin in Bloom to create a memorial  to the eight million fallen horses which were the backbone of the war effort for both sides and she said she was devastated by the mindless vandalism.
Karen said: "I put my heart and soul into this project and Sunday was a very special day for me and to see it vandalised within a day is heartbreaking.
"This was my very first public commission which just makes this worse but I'm not going to let it get to me and I want to turn a negative into a positive."
Karen said the ceramic sculpture would have been difficult to break.
Vandals target remembrance sculpture in Angus war memorial garden
She said she was at a loss to explain why anyone would want to vandalise a war memorial.
She is now planning to raise £7,000 to have the saddle cast in bronze and has started a crowdfunding page for donations from the community.
Karen has also received a donation of railings original to Brechin which will also be used to protect the finished work.
She will be repairing the original and making a new stand which will be presented to a local art museum for inside display.
Brechin in Bloom chair Jess Christie said: "It was such a poignant afternoon unveiling the garden and the sculptures and it's just a shame this has been tarnished by mindless vandalism.
"We have all been guilty of mischief growing up but nothing on the scale that we are seeing in Brechin at the moment."
Brechin Community Council chair Jill Scott said: "It is disgusting that this moving reminder of the price paid by millions of horses and donkeys during world war one has been desecrated by mindless vandals.
"They have tried to destroy our love and respect for these faithful creatures but in fact they have strengthened our gratitude.
"The community council regrets this mindless vandalism and unites in the condemnation of such behaviour.
I would urge the community to work with our community policing team to combat these acts of vandalism."
A spokesman for Police Scotland said: "In this week of Remembrance, this incident has understandably angered the local community.
"Fortunately, nothing else in the garden appears to have been damaged, and the saddle itself has been removed for repairs.
"If you have any information which could assist our investigation, please call 101 or speak with any police officer."
People can contribute to Karen's fundraiser by searching #mudpunk on Instagram.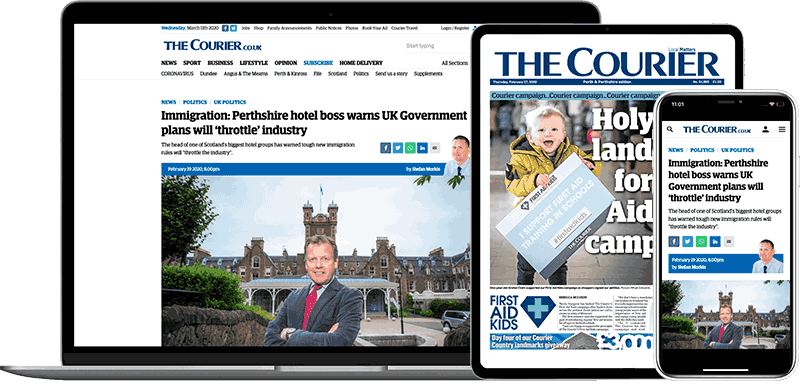 Help support quality local journalism … become a digital subscriber to The Courier
For as little as £5.99 a month you can access all of our content, including Premium articles.
Subscribe