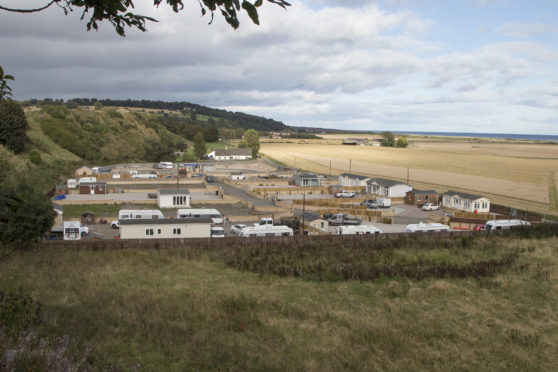 Angus Council has been warned it risks "another St Cyrus" unless it takes tough action on illegal Travellers.
Arbroath West and Letham SNP councillor Alex King has demanded enforcement action to remove illegally sited caravans "sooner rather than later" in Kirriemuir.
Mr King backed the recommendation of council planning chiefs that direct action be instigated to secure the removal of a number of caravans at Logie and that costs can be recovered for the operation.
Planning officers launched an investigation after reports were received that land near Logie was being used to site caravans.
Operational development to form a caravan site was found to have taken place with a temporary stop notice issued in August 2016 followed by an enforcement notice the same month.
Planning permission was finally refused in September 2018 and the site owner was told to remove the vehicles from the land and return the ground to its original condition.
Despite this, caravans which were moved onto the site remain occupied.
Mr King said: "If we don't take action on this one, we will have another St Cyrus on our hands, and the quicker we take action the better.
"I have sympathy for the Travelling people and I understand that there are difficulties finding places to park their caravans, but there are sites available."
The homes originally appeared on farmland close to the River North Esk in 2013, triggering opposition from residents and a lengthy planning battle.
After refusing permission and instigating enforcement, Aberdeenshire councillors voted overwhelmingly to grant retrospective permission for the creation of an official halting site in 2016.
However, the application was called in when SEPA objected after revealing the site had flooded in 2002, 2012, 2013 and the aftermath of Storm Frank in 2015.
Scottish Ministers overturned retrospective planning permission and the Travellers were given until July 31 to clear the site.
Aberdeenshire councillors then agreed to extend the deadline by six months to allow time for other "positive" options to be devised.
The council was granted an interim interdict to stop any further activity after unauthorised work started on the site at North Esk Park in October to prepare for the arrival of more mobile homes.
An investigation was launched earlier this month after enforcement officers from the local authority returned to the site following allegations of further development.
Councillors have been told that if direct action does take place at Logie that there is a risk that the local authority may not be able to recover the costs.
Selling any materials removed from the land to pay for the operation remains a possibility.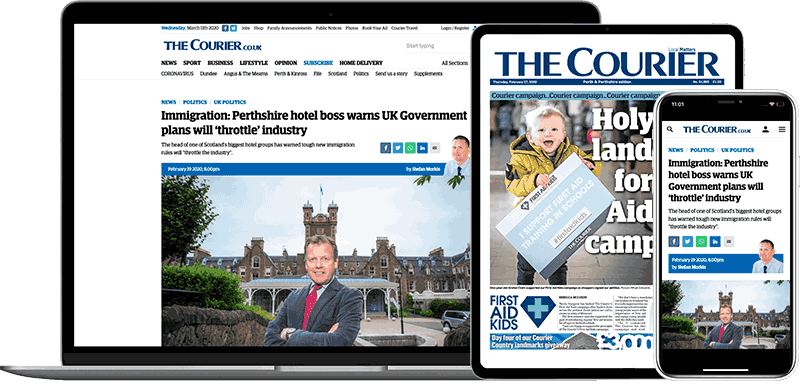 Help support quality local journalism … become a digital subscriber to The Courier
For as little as £5.99 a month you can access all of our content, including Premium articles.
Subscribe