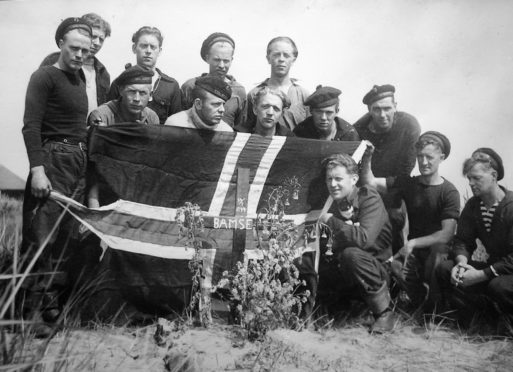 The story of wartime canine hero Bamse has touched the heart of a famous artist on the other side of the world.
Priscilla Tang from Hong Kong has now created a portrait of the huge St Bernard from old black and white images after stumbling upon the remarkable story of his wartime endeavours on the internet.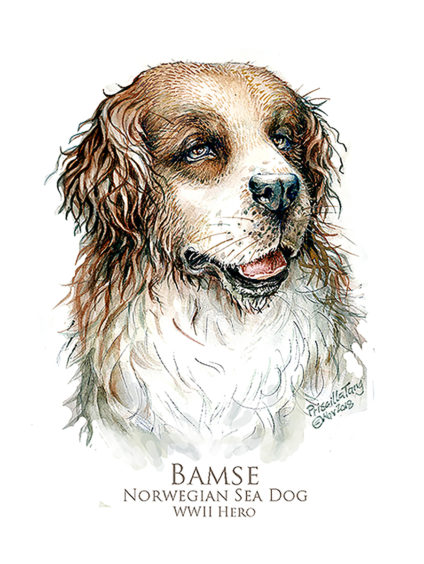 The Malaysian Chinese was previously a fashion sketcher in New York before spending 20 years as a freelance fashion illustrator in Hong Kong.
She is enjoying a growing reputation in Hong Kong after turning her attention to pet portraits after three years as a fantasy figurine designer/illustrator.
She said: "Initially, I was just scouring the internet for an interesting narrative and an attractive canine so I could interpret both into a compelling canine portrait to be put onto my website.
"Under the category of canine heroes during the world wars, I chanced upon Bamse.
"I adore St Bernards and I now realise what a great hero Bamse is to Montrose.
"My hope is that the ties that Bamse created between Norway and Scotland will continue to thrive and for the rest of the world to sooner or later get to know of our amazing canine hero, Bamse who made such an indelible mark on all who had came into his life."
The St Bernard dog was owned by Captain Hafto of the Norwegian Navy and went to sea with him on the minesweeper Thorodd during the Second World War.
He achieved legendary status in Montrose and Dundee, where the Thorodd was stationed, as tales of his adventures, courage and kindness spread.
Bamse became a global mascot for the Royal Norwegian forces but in July 1944 died of heart failure.
Draped with the Royal Norwegian flag and with his sailor's cap perched on it, the dog's coffin was carried through Montrose.
He was buried with full military honours in the sand dunes on the banks of the South Esk estuary and was posthumously awarded the PDSA Gold Medal for gallantry and devotion to duty.
Priscilla said: "I started reading the book about Bamse co-authored by Dr Andrew Orr. I am so moved by Bamse and those whom his life touched.
"Indeed, Bamse has an uncanny knack of making us all aspire to be better, kinder, more generous human beings."
Priscilla got in touch with Dr Orr to make sure she captured Bamse perfectly and the whole assignment took less than a couple of weeks to complete.
She said she was utterly elated and deeply humbled that Dr Orr was impressed with the finished article.
Dr Orr said: "It's remarkable how the story of Bamse goes around the world.
"I think Priscilla has done a good job considering she only had old black and white photos to work from.
"The Montrose Heritage Trust is thrilled by the enthusiasm of this well-known Hong Kong artist.  She has produced a first class new watercolour portrait of the heroic WWII dog who has become known around the globe. We here in Montrose are delighted by this portrait of Bamse."