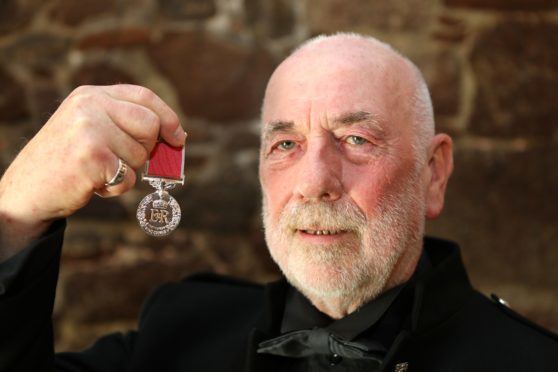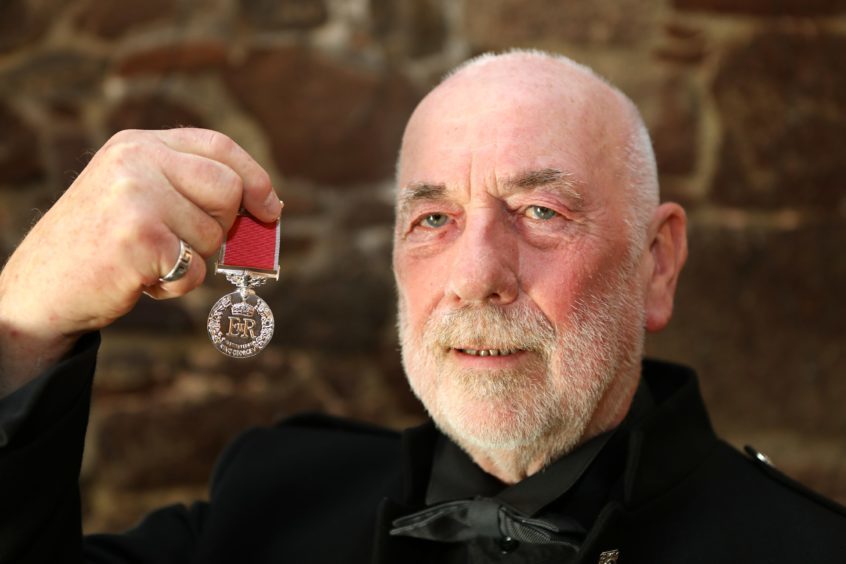 A heritage enthusiast hopes local knowledge will help solve the mystery of a pair of heraldic plaques being dusted down for an important date in Arbroath's history.
Dave Ramsay picked up the items after instantly recognising on them the Angus town's coat of arms.
They have lain on a shelf since then but with the 2020 700th anniversary of the signing of the Declaration of Arbroath now on the horizon, Dave is keen to trace their past.
Measuring more than a foot in diameter, the aluminium plaques feature the figures of St Thomas a Becket and a Scottish baron either side of a portcullis said to have been the entrance to the town's ancient Abbey.
The coat of arms bears the motto Propter Liberatem, meaning 'For Liberty'.
The Latin script comes from a famous passage in the declaration, which states: "It is not for glory, riches or honour that we fight, but for freedom alone, which no worthy man will lay down save with his life."
Mr Ramsay, who has led a variety of heritage projects in Angus and the Mearns, including initiatives associated with Inverbervie-born Cutty Sark designer Hercules Linton and Robert Burns said: "I would love to know more about them.
"I bought them several years ago at a car boot sale in Aberdeenshire, as I immediately recognised the coat of arms.
"Given that the 700th anniversary of the Declaration of Arbroath will take place in 2020, I am keen to discover their origins, and the location or locations in which they may have been displayed."
Arbroath became a Burgh dependent on the Abbey of Arbroath between 1178 and 1182 and was accorded the status of a Royal Burgh by King James VI in 1599.
The arms, granted to the town on January 12 1900, are based on the old burgh seal.
Mr Ramsay added: "Anyone who can help me with their history can contact me on 01569 750730 or dave.r.ramsay@gmail.com."
A volunteer committee is putting plans in place for the 2020 milestone in what will be a double Angus celebration year also marking the 800th anniversary of Brechin cathedral.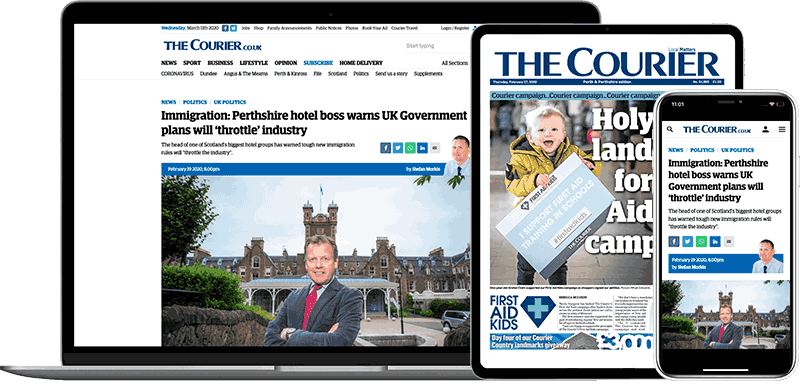 Help support quality local journalism … become a digital subscriber to The Courier
For as little as £5.99 a month you can access all of our content, including Premium articles.
Subscribe