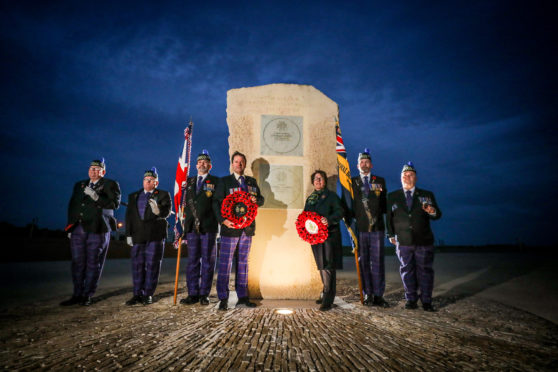 People power played a prominent role in the Angus year.
Communities made their voices heard, none more so than the parent council of Stracathro Primary School who convinced Angus education chiefs to drop a plan which would have closed the doors on the rural primary.
And the year ended with district-wide protests by local shopkeepers over the damaging impact of off-street parking charges in a row which continues to rumble on.
The area's sporting highlight was the Open Championship at Carnoustie, but the Dunhill Championship over the Angus links was the one to remember for four-year-old Ghostbusters fan Jacob Suttie when he met one of the film's stars, Bill Murray.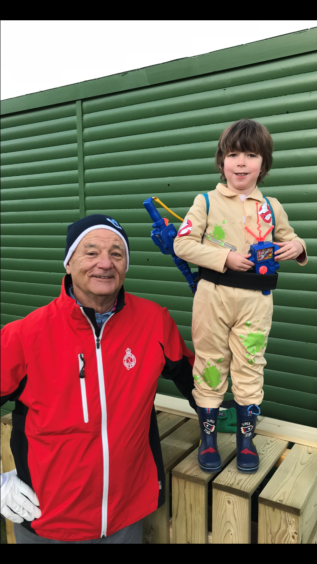 Carnoustie also played an important part in the area's Armistice centenary commemorations in a tribute at the memorial honouring the town's two Victoria Cross heroes.
An iconic Lotus Elan once owned by Scots motor racing legend Jim Clark went on display in Forfar for enthusiasts to enjoy following a poignant homecoming to the double Formula One champion's Kilmany birthplace in Fife, and, on the Hamilton turf, young racehorse Frank's Law made its debut.
Happy highlights included the whopping £58 million EuroMillions lottery win for Mearns couple Fred and Lesley Higgins, but the year ended on a sad note for nature fans with the deaths of two whales on local beaches.
2018 offered plenty for political onlookers to get their teeth into – not least the debate which fired up after Forfar's famous bridie was described as a "low quality processed meat product" over its possible place in a food culture hub proposed under the ambitious Tay Cities Deal.
---