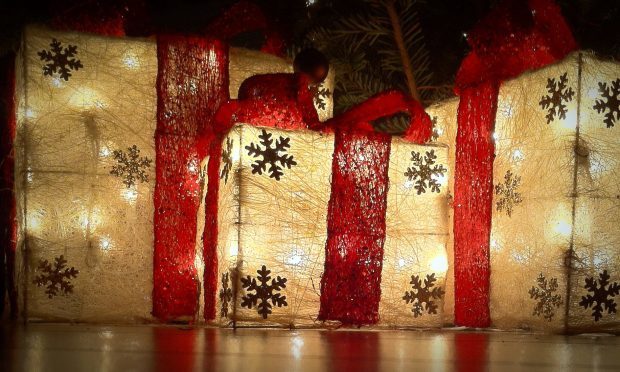 A young girl has been praised for spreading festive cheer among total strangers in Arbroath on Christmas Eve.
The child, said to be about six-years-old, was spotted with an adult on Market Street handing out cards to passersby at about 2pm on Monday.
Suzi Twaddle, of Arbroath, said she was "blown away" by the gesture after receiving one of the packages along with a "Merry Christmas" from the smiling youngster, whose name was given as Sophie in the written message.
The 38-year-old said it was an "amazing gesture" which left her "beaming" for the rest of the day.
The girl is said to have had a stack of Christmas cards in her hand to dish out to strangers.
Ms Twaddle added: "I was getting last minute errands sorted at about 2pm on Christmas Eve when this little girl (about 6) walked towards me and, beaming, said "Merry Christmas" and handed me a Christmas card.
"She had an adult with her so I graciously accepted her lovely gesture with a very surprised: 'Oh, Thank you very much.'
"As they walked away I remembered to add 'Merry Christmas to you too'.
"What I find most amazing is that this sweet little girl seemed to be walking the street with her parent/guardian, handing out Christmas cards to complete strangers as she had a stack of them in her little hand.
"Her name is Sophie,as I found out when I opened her card. I am so shocked, in the best way, at such a young child getting so much into the spirit of Christmas.
"I was beaming the rest of the day and I wonder how many other people's day/week/month/year or even life she made with these lovely acts of kindness."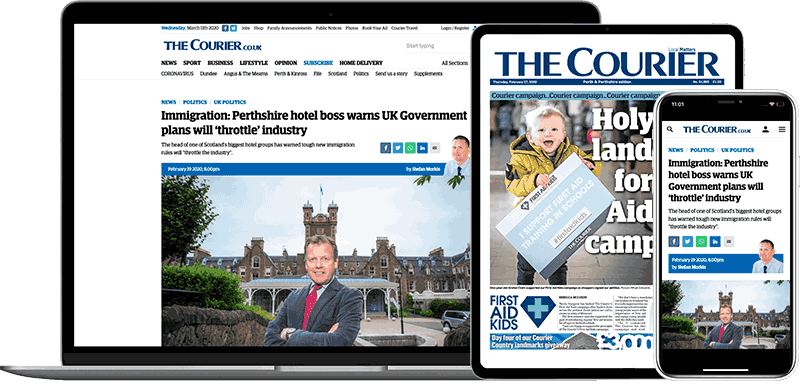 Help support quality local journalism … become a digital subscriber to The Courier
For as little as £5.99 a month you can access all of our content, including Premium articles.
Subscribe