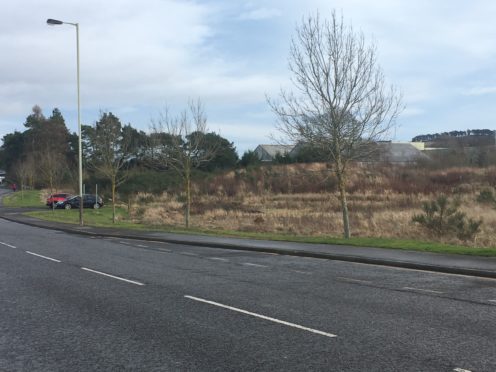 Vacant Forfar land is being lined up for a development of small business starter units.
Saltire Business Parks Ltd has lodged a planning application for almost a hectare of ground at Orchardbank business park, with plans to create 16 new units there.
The proposal has come forward for a site opposite the town's guide dogs training centre and in the shadow of Angus Council's office campus.
Bryan Leslie of applicant's agent Springfield Real Estate Management Ltd said the aim was to deliver an economic springboard for small businesses on the site beside the A90 Dundee to Aberdeen dual carriageway.
He said: "We have been liaising with the planning team within Angus Council regarding the application and it has been well received.
We would hope that planning will be granted within the next six to eight weeks. The units have been designed as small business starter units, with the flexibility to adapt to accommodate larger businesses who are looking to grow.
"Plans show units at 800-1000 square feet, but there are opportunities for units of 2000, 4000, and 6000 sq ft.
"The units will be designed to a high specification providing facilities which are of a high standard, well-spaced with substantial yard areas, parking and landscaping."
Mr Leslie added: "The development is intended to bring significant local economic growth to the area, creating significant employment opportunities within Forfar, with particular opportunity for small businesses looking to expand.
"The site was selected as it is in close proximity to the A90 and closely connected to a well-established industrial area."
A total of 38 car parking spaces are contained within the plan.
The chunk of land has a controversial history having been the site of an illegal Travellers' encampment several years ago which the local authority was forced to go to court to remove.
In mid-2014, a large group of Travellers occupied a number of sites in the town, settling for a period on the Orchardbank land.
They left hours after a sheriff granted a motion ordering them to leave the site and moved to a disused mill near the town, but also took up residence at Forfar Loch Country Park during the summer.
The local authority subsequently put physical measures in place at various locations to prevent unauthorised entry.