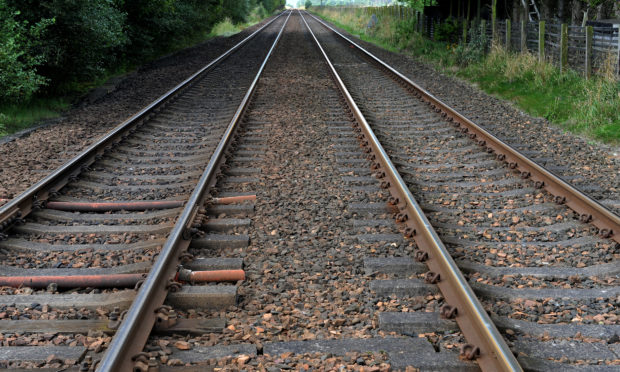 A bid to bring back forgotten railways in Angus has been described as "pie in the sky" by an enthusiast who successfully fought for the restoration of the Scottish Borders line.
Campaigners for Borders Rail member Iain Bell – who now lives in Arbroath – said the case for re-opening the lines to Forfar and Brechin could not be justified.
It comes after Forfar Conservative councillor Braden Davy called for Tay Cities region deal cash to be used to investigate their return — more than 50 years after Dr Richard Beeching's infamous report spelled the end of more than 2,300 stations, and around 6,000 miles of railway line.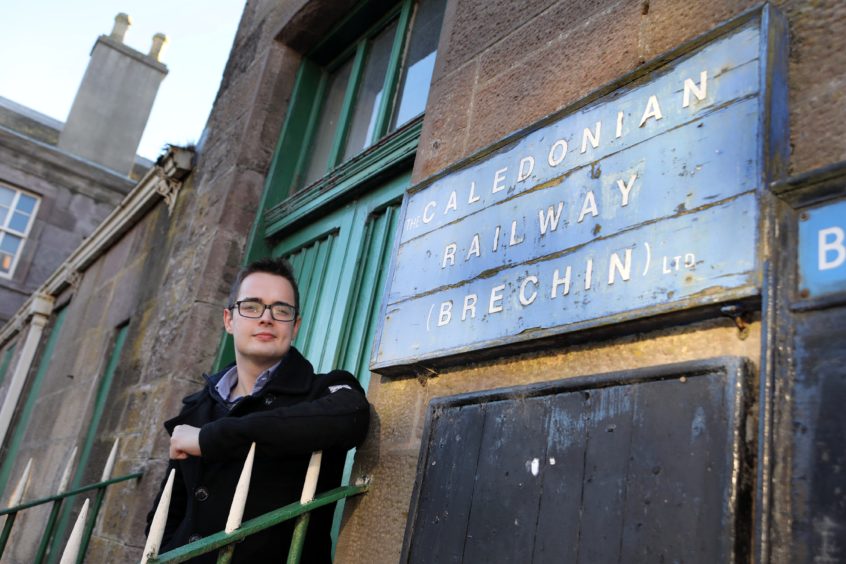 Braden Davy at Brechin Railway Station, is making a bid to bring back Beeching railways.The most successful example of a Beeching axe reversal is the Borders railway, which largely follows the route of the old Waverley line between Edinburgh and Carlisle.
Mr Bell said: "Being born in Gorebridge on the Waverley Route meant I have a great interest in the Borders Railway and have been a member of the Campaign for Borders Rail for many years.
"I feel that the case for re-opening the lines to Forfar and Brechin could not be justified on economic and practical grounds and would even question if money spent on a survey would be worth it."
He said a survey to reopen the Borders line cost £400,000 in 2000 and the estimated cost rose from £75m in 1995 to £300m on completion in 2015.
"The Borders line cost approximately £10m per mile for its 31-mile length and most of the track bed was still there including bridges and a short tunnel," he added.
"Brechin and Forfar have a modern dual carriageway close by them and are well served by public transport and I wonder who would use the new railway lines if they were built?
"I think the idea is pie in the sky because I don't think the demand is really there for such a project which would prove extremely costly."
Mr Bell – whose father bought a coal business in Forfar in 1947 which he sold in 1967 when the railway closed to passenger trains – said many of the old tracks from Brechin to Forfar had already been built over.
He said a new station would also be required to be built at Forfar and there would be similar problems if the old Strathmore line to Perth was to be brought back to life.
More than four million journeys have been made on the Borders Railway since it opened to customers in 2015 .
As the longest new line built in the UK for over a century, the route takes customers between Tweedbank and Edinburgh in less than an hour, with a half hourly service for most of the day.
Mr Davy said: "The issue here is that nobody knows for certain how much it would cost.
"There exists options to simply extend to Brechin or other areas.
"The only way we can know for sure is a feasibility study."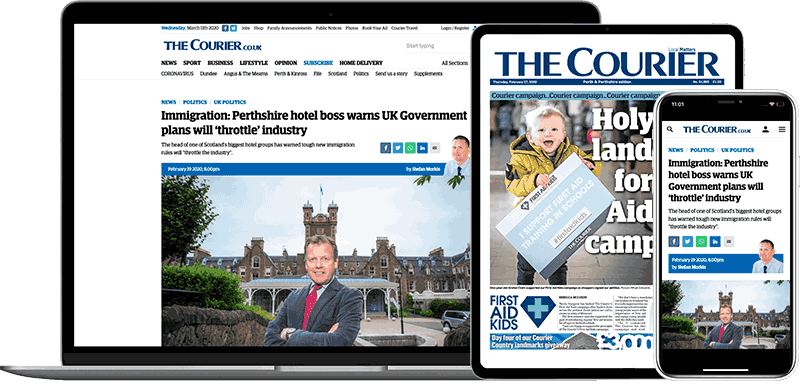 Help support quality local journalism … become a digital subscriber to The Courier
For as little as £5.99 a month you can access all of our content, including Premium articles.
Subscribe