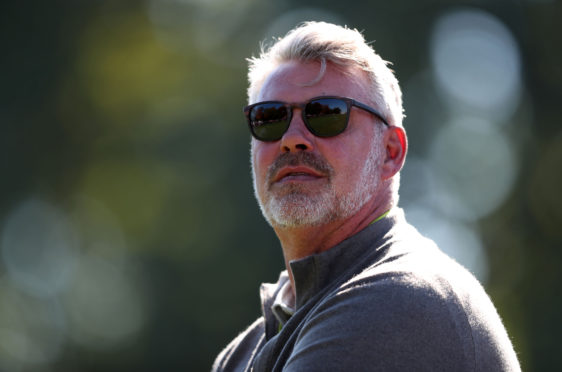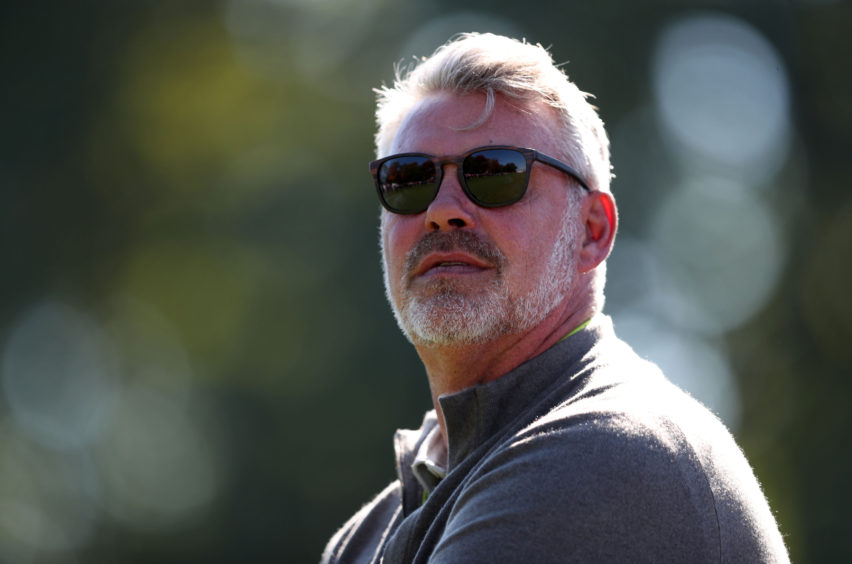 A United Nations tourism consultant has said it would be "inconceivable" to pull the plug on a multi-million pound golf development in Tayside.
Professor John Lennon said the £70m golf resort on the outskirts of Dundee, designed by Ryder Cup hero Darren Clarke, would be of "Scottish and UK significance" and "have a very significant impact on the local economy".
Angus businessman Mike Forbes was given the green light in 2010 to build the five-star golf development, known as The Angus, near Wellbank and the Forbes of Kingennie estate, but has so far failed to break turf.
Mr Forbes struggled to find the right investment partner and was given a five-year time extension in 2016, which gave him two more years to secure a partner and a further three years to settle planning.
A "full blown final unconditional agreement" is now in place with New York-based First Capital Real Estate but the deal will not be completed by the end of April when the existing extension expires.
Mr Forbes has now sought a planning extension to carry the project beyond next month's scheduled completion date. It is expected to come before Angus councillors for determination by the summer.
Professor Lennon's economic and employment impact report to the local authority states the golf resort "represents a unique and vital development for the rural economy of Angus and the wider region".
"This development will provide a step change in quality, scale of offer and destination awareness," he said.
"It will provide real employment and significant economic impacts at a time of considerable uncertainty and worsening macro-economic conditions.
"It is vital that planning consent is extended and the agreed investment that has been identified is allowed to come to the region and enabled through a supportive planning framework."
Professor Lennon is the founding director of the Moffat Centre and has undertaken more than 1,000 projects in more than 50 countries.
He is a retained United Nations World Tourism Organisation (UNWTO) consultant and was the Principal Advisor to the Scottish Parliament's Tourism Inquiry.
"It is true that Dundee has benefited from the location of the new V&A, significant waterside redevelopment and there is evidence of wider urban renewal and inward investment," he said.
"Hotel stock in the city has improved and prospects for increased urban tourism are good.
"However, the region remains challenged and the problem in the wider economy and pressure on public sector expenditure are being felt at local level.
"The major loss of employment at Michelin and the pending reduction in the NHS at a local level will impact widely and such jobs are unlikely to be replaced in the medium term.
"As a consequence, it is vital that any inward investment of the scale envisaged for the Angus Golf Resort is welcomed and no impediments to progress are created.
"This is a critical investment for the region of Angus and Scotland and it is inconceivable that the enabling planning legislation and related permissions are delayed or refused.
"That would negate a decade of development and planning for the project and impact negatively on employment and the economy of the Angus region with no conceivable benefit.
"It is most strongly recommended that planning is extended and the significant inward investment is enabled."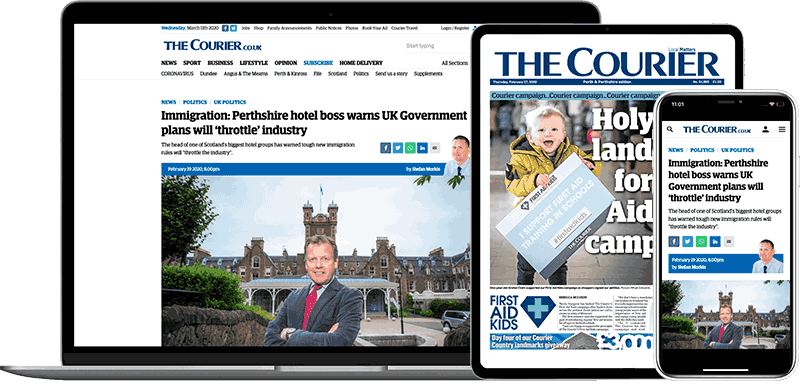 Help support quality local journalism … become a digital subscriber to The Courier
For as little as £5.99 a month you can access all of our content, including Premium articles.
Subscribe