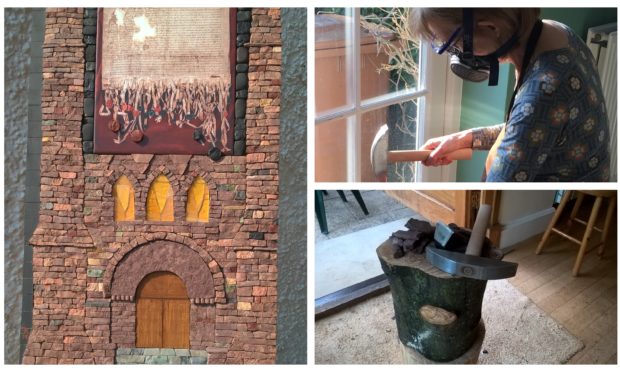 An Angus historian and artist is looking for a place to display her recently-completed stone mosaic of Arbroath Abbey.
Former Arbroath High School pupil Dr Elspeth Reid used local stone to create the piece, which commemorates next year's 700th anniversary of the Declaration of Arbroath.
The declaration was a message to the then-Pope from more than 50 Scottish nobles confirming Scotland's position as a sovereign nation.
Next year sees the start of Arbroath's 2020 celebrations, which will feature the document and key pieces of Scottish history promoted across the world.
Dr Reid said she has not yet found a place to display her work, and it is still in her home in Cortachy, near Kirriemuir.
"I'm not sure who will take it. I've thought of a few suitable options, but I haven't managed to find anywhere to show it yet," she said.
---
>> Keep up to date with the latest news with The Courier newsletter
---
She said the declaration was "widely recognised as an inspiring statement of the fight for freedom by a small nation."
"The words stir the blood almost 700 years after they were written. They were an appeal to the Pope to stop the English king's aggression and to recognise that Scotland had its own king, Robert Bruce."
Dr Reid incorporated the declaration into the mosaic by printing a digital photo from the National Records of Scotland onto a tile.
She said she was inspired by the famous abbey and gathered stone for the project from local beaches before using methods, first developed by the Romans, to break the stones into pieces.
"I wanted to use the same stone from which the ancient abbey is built, but I found so many other beautiful stones on our Angus beaches. I collected other local stone such as jasper, pink granite, and agate, and used them in the finished work," she added.
"You can also pick up some wonderful green pebbles on the beach at the West Links and I added them as a contrast, along with yellow and brown quartz."
She used jasper and cannel coal from Arbroath beach to add the nobles' red and black seals to the work.
"Even as a ruin, Arbroath Abbey is very impressive. Above the gate are three openings that I highlighted in yellow glass. They never looked like that in real life, but I wanted to suggest the energy that streamed from the abbey," she said.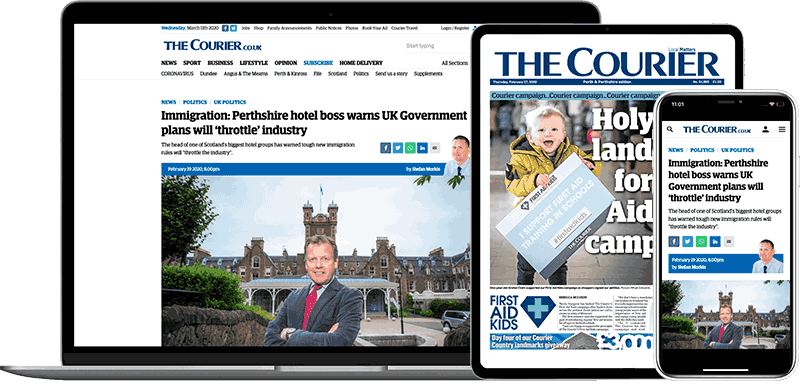 Help support quality local journalism … become a digital subscriber to The Courier
For as little as £5.99 a month you can access all of our content, including Premium articles.
Subscribe