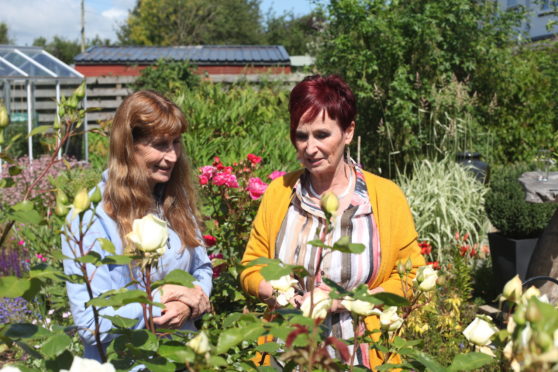 A grieving Angus mum is to pay tribute to the power of gardening in helping cope with loss through her personal story of family tragedy.
BBC Scotland's latest Beechgrove programme will feature Montrose artist and designer Trish Winton, whose son, David Wyllie tragically died in a road accident in Thailand in 2015 at the age of 36.
Trish said she hopes others who have experienced loss may see how gardening could help them.
"I've had a very difficult journey but by sharing it I might help anyone who is experiencing the loss of a loved one and help them to discover the therapeutic benefits of gardening," she said.
Trish and her husband Andy had taken on their quarter-acre garden in Montrose five years ago and had a blank canvas after clearing large conifers from the space.
But in the wake of her son's death, Trish was left bereft.
"I didn't really feel I could go on at the time of David's death, but I began looking for a plant which shared David's name and the search gave me a purpose," she said.
"I discovered a hybrid tea rose, David's Star, and I found it very satisfying to get that connection and plant something which I could nurture and see grow."
The couple have brought back items from their travels, such as coffee pots from Dubai and trinkets from Japan, to put in their garden, but an area originally envisaged as an Asian garden has since been designated as a Thai garden, bearing a commemorative plaque to David.
Trish has also gone on to develop the garden generally.
She added: "Having the rose David's Star has really helped but also being able to have quiet moments in the garden to contemplate has really helped me tremendously.
"Being in the garden has really lifted me but you don't need a large space.
"You can create a garden any size – even a balcony or a window box – to make it your own special place," she tells Beechgrove presenter Carole Baxter.
Trish and husband, Andy, also recently opened their garden to visitors to help raise money for Macmillan Cancer Support.
The event was held as part of the successful programme run by Scotland's Gardens Scheme and the couple were keen to raise funds for the cancer charity after Trish lost her brother, former Montrose FC director and well-known accountant, John Archbold to the disease.
The latest Beechgrove episode airs on Thursday at 8pm.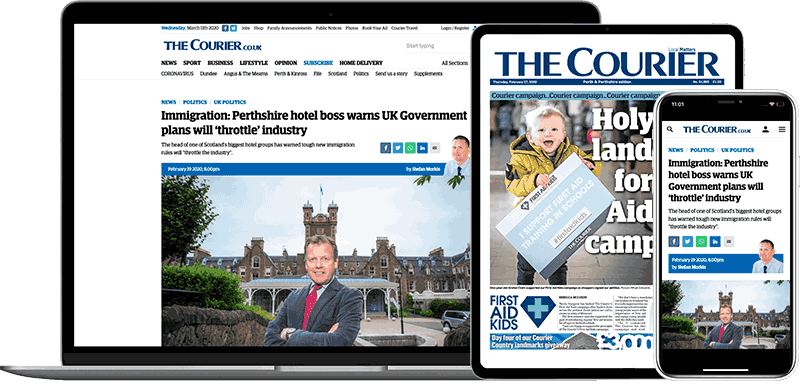 Help support quality local journalism … become a digital subscriber to The Courier
For as little as £5.99 a month you can access all of our content, including Premium articles.
Subscribe