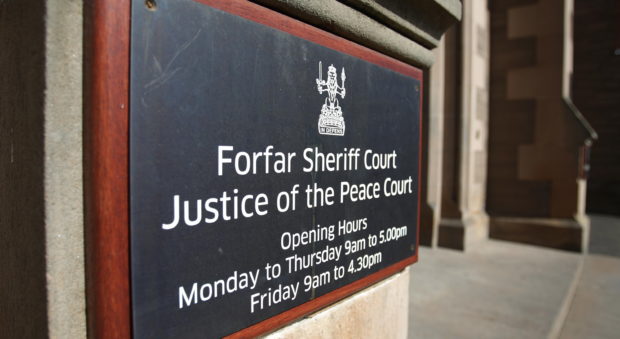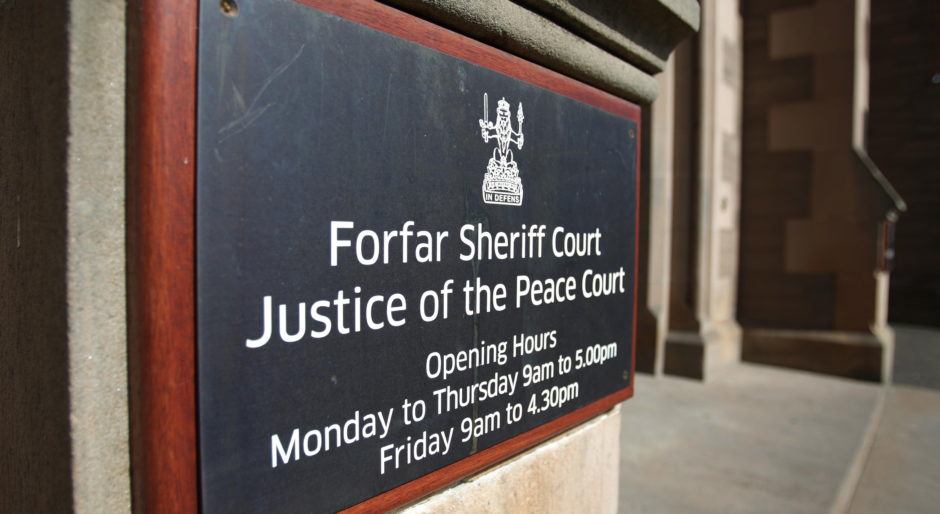 A litre-a-day vodka drinker whose topless street rant developed into full monty obscenity has been sent behind bars and placed on the sex offenders register for seven years.
Trevor Harrison bared his backside at a shocked female neighbour before turning round and exposing himself in the disgusting drunken culmination of a night-time street row.
At Forfar Sheriff Court, the 36-year-old was told his "awful" record meant that jail was the only option.
Harrison, of Arbroath, appeared from custody where he had been held since the August 10 for breach of the peace in the town's Glenogil Drive, in which he made sexual remarks and exposed himself to a woman, whilst on bail.
He also previously admitted a February 23 breach of the peace at Arbroath police office and en route to Dundee police headquarters in which he shouted and swore at police.
Depute fiscal Laura McGillvery said the August 10 incident happened around 9pm when police went to Harrison's home after he had called for assistance following the attendance of the fire service to a smoke alarm going off there.
"He appeared under the influence of alcohol. There was no requirement for police to stay and they left," said Ms McGillvery.
Shortly after, topless Harrison began shouting at a neighbour as she was putting her bin out.
"The accused then bent over and exposed his buttocks several times, before turning round and exposing himself to her," the fiscal added.
The shocked neighbour contacted police, but they couldn't trace the accused.
When he was found the next day, Harrison told officers: "I'm sorry from the bottom of my heart."
Defence solicitor Brian Bell said: "There are significant alcohol difficulties. He is on (chronic alcoholism drug) Antabuse, but is still consuming one litre of vodka a day.
"As a result he gets himself into debt with his family, who give him money for food and electricity but which he spends all on alcohol.
"He drinks to such an extent over a period of three or four days that he loses 18 to 24 hours and has no idea of what he has been doing," added Mr Bell.
Sheriff Gregor Murray told Harrison: "The difficulty, which you clearly accept, is alcohol.
"You have an awful record and we have tried all sorts of things related to community-based disposals.
"These were committed after you were placed on another Community Payback Order so there is no alternative to custody."
Harrison was jailed for a total of eight months.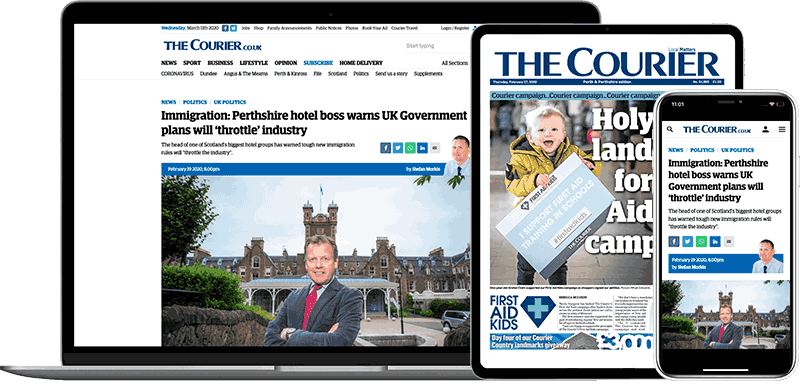 Help support quality local journalism … become a digital subscriber to The Courier
For as little as £5.99 a month you can access all of our content, including Premium articles.
Subscribe