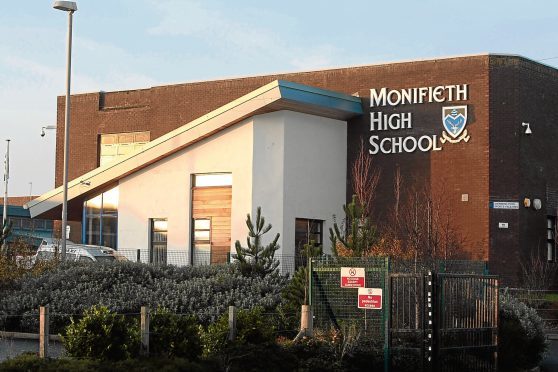 When plans for a so-called 'superschool' serving the council areas of Angus, Dundee and Perth & Kinross first emerged, the questions from communities in its potential catchment followed thick and fast.
Finance, location, size and community identity all cropped up fairly quickly in conversations around the idea of building one of Scotland's most expensive schools in the overlap area around the western edge of Dundee.
Little more than a year on, the £55 million plan is now dead in the water.
So, while a great deal of talking, planning and budgeting still require to be done to secure schooling for future generations in the areas of south Angus, western Dundee and eastern Perthshire, it seems that will now take place around three smaller tables and not one large one.
For Angus, that looks like focusing towards extending Mattocks and Liff Primary Schools, as well as taking on the bigger decision of whether to extend or replace Monifieth High.
Dundee's big decision revolves around where it will educate western gateway development youngsters.
Angus Council has admitted it would have had to re-work spending priorities to meet its financial commitment to the superschool.
The prospect of getting embroiled in another battle over the potential of rural school closures will also have held little appeal for an authority which had its nose bloodied in the fight for Stracathro Primary which parent power eventually saved.
The fiscal squeeze on all of our authorities has led to collaborative solutions being successfully developed across a range of areas, from recycling to buying salt for spreading on winter roads.
But while efforts are paying off to a degree, the superschool scheme really didn't get out of the blocks and it's perhaps difficult to dodge the notion that the 'poor relation' perception may be hanging around in the atmosphere of cross-council talks.
It's an idea which has already caused minor ructions in the context of the Tay Cities Deal when it was suggested Angus was a 'junior partner' in the £700 million investment programme because of the area's absence of so-called big ticket items in the early announcements of where the money might go.
So for anyone who has observed the close quarters combat of the council chamber where politics and burgh lines present a frequent barrier to reasoned debate, it's probably no surprise that the idea of a cross-council superschool fell at the first hurdle.