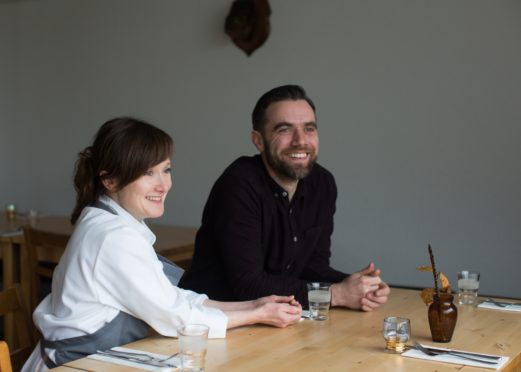 A former Angus woman has been named UK chef of the year by a prestigious foodie bible.
Carnoustie-born chef Pam Brunton and her partner Rob Latimer opened Inver, which sits on the banks of a remote loch in the Scottish highlands, in 2015.
Inver has already been named Scottish Restaurant of the Year in the AA Hospitality Awards and made it into the Sunday Times List of the Top 100 places to eat in Britain.
Pam has now been named UK chef of the year by the Good Food Guide 2020 after cooking up a storm at the restaurant she runs with her partner Rob in Argyll.
The food is as local and natural as Pam and Rob can get it, whether wild, farmed, foraged, made on the premises or created nearby in craft or artisan operations.
The highest placed Scottish restaurant was the two-Michelin star Restaurant Andrew Airlie at Gleneagles Hotel.
The Peat Inn in Fife was in 23rd place.
Pam posted on the restaurant's Facebook site: "Chef of the Year 2020 has a nice ring to it, doesn't it?
"Huge thanks to The Good Food Guide for turning the spotlight on me this year.
"Congratulations and gratitude too to all the crew at the Inver Restaurant. We're also up at number 33 in their top 50 UK restaurants."
Pam never had any intention of becoming a chef when she left Carnoustie for Edinburgh University aged 18 to study philosophy.
Pam quit in her second year and moved to a small town at the gateway to the Isle of Skye.
She worked in a few bar jobs before moving to Glasgow where she worked at the Art House Hotel, alongside Orkney-born chef Isaac McHale.
Pam also worked at Restaurant Tom Aikens, the Greenhouse in Mayfair and with Marco Pierre White Restaurants before spending 10 months at Le Moulin de L'Abbaye in Brantôme in the Dordogne.
After spending eight years in restaurant kitchens, she returned to university.
Pam finished a Masters degree in Food Policy before spending three years working for Sustain and The Soil Association.
Inver, near Loch Fyne, opened in the spring of 2015.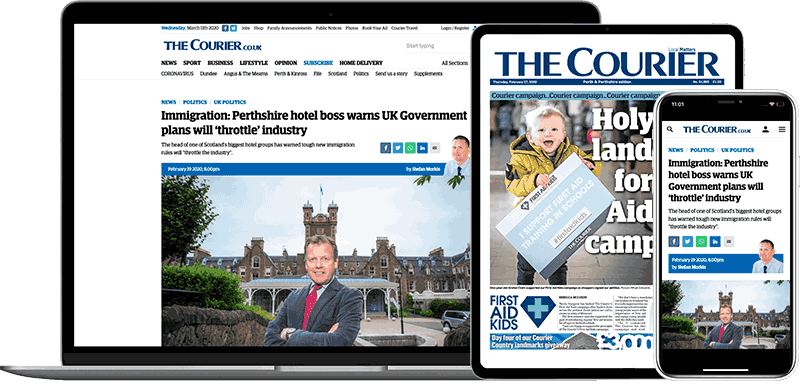 Help support quality local journalism … become a digital subscriber to The Courier
For as little as £5.99 a month you can access all of our content, including Premium articles.
Subscribe