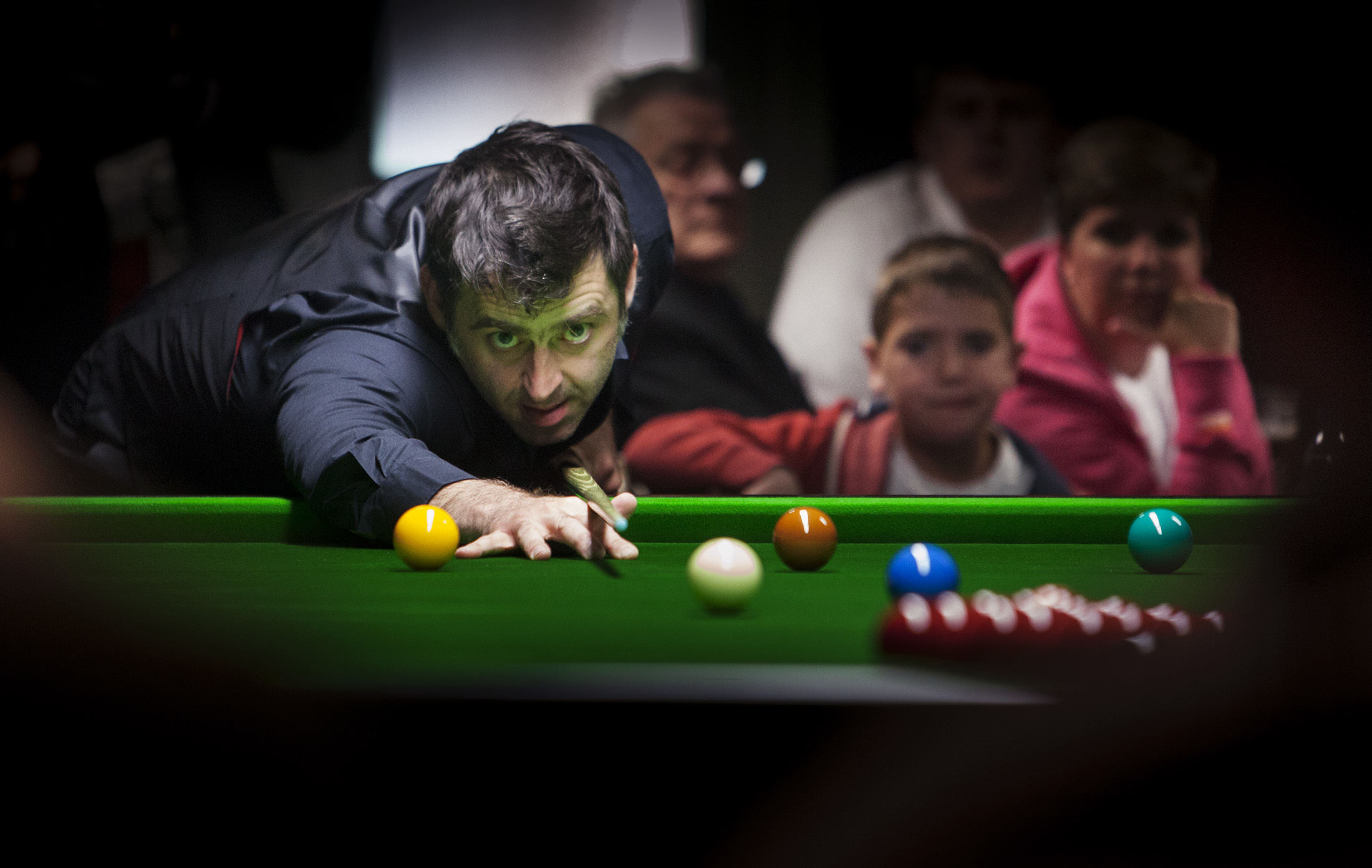 An Arbroath snooker club has reeled in Ronnie O'Sullivan with the lure of more smokies and century breaks.
The Rocket fell in love with the Arbroath delicacy during his first visit to the town in 2016 – wolfing down double helpings and getting them shipped back to England.
Arguably the greatest player to have ever picked up a cue, O'Sullivan is going back on the road and he will return to Arbroath alongside John Virgo to perform in two exhibition matches on November 22 and 23 at Shotz in John Street West.
Shotz is a converted fish factory which opened in December 2013 and is owned by Ryan Fleming and his brother Marc, both of whom play international pool for Scotland.
Marc said news of the Rocket's return to Arbroath has sparked interest in tickets from all corners of Scotland, England and even Portugal.
He said: "After the great feedback and success of Ronnie's previous visit, we always planned on inviting him back so we looked into it.
"His manager kept in touch with us and contacted us to talk about two dates which Ronnie had free to come back to Arbroath.
"Excitement is already building within the club and the community ahead of Ronnie's return.
"Many people have said they missed it the first time round and have been warned by friends and relatives not to miss out again as it was so good.
"So I think guys can expect nothing short of brilliance again, after Ronnie recorded eight centuries in his 16 frames in the 2016 visit to the club.
"I think guys just realise that the man himself won't be around forever and to see him live and up close is a complete luxury that a lot of guys might never get to witness."
I've had 4 smokies today pic.twitter.com/OdjU1g9Bmf

— Ronnie O'Sullivan (@ronnieo147) May 14, 2016
The 2016 exhibition saw a sell-out crowd pack into the intimate venue to see snooker commentator John Virgo open the show with his renowned comedy routine.
O'Sullivan then showed why he is the game's greatest of all time as he racked up the centuries while sharing anecdotes, signing autographs and posing for photos.
The Rocket won all 16 frames during his exhibition in Arbroath where he fell in love with the town's humble delicacy.
In one sitting he ate four smokies which he said were so good he was getting some shipped back home to England.
"I'm back in Shotz in November and I'm looking forward to having some smokies," said O'Sullivan.
"It's my only visit to Scotland this year so give the boys a ring lively."
Information is available from the Shotz Facebook page.