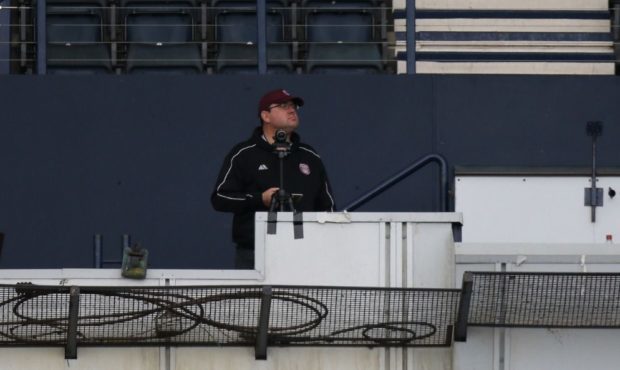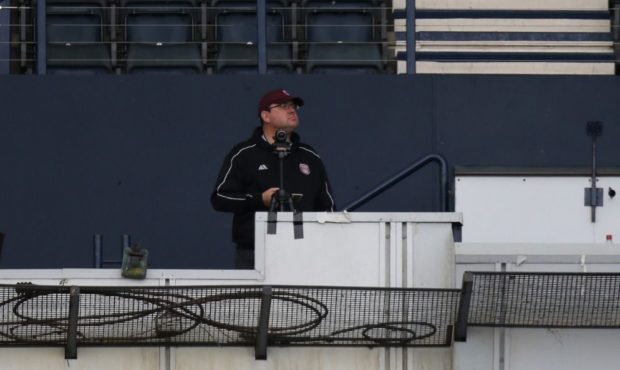 Stroke victim Neil Douglas has put his health first and stepped down from his Arbroath FC volunteer role after a short-lived return.
Mr Douglas stepped down last season after falling ill during a home match in March but returned just months later in July after showing great determination in his recovery.
Despite not being able to take his position in the TV gantry, Mr Douglas adapted and began to film the games from above the tunnel, which were still being watched by thousands of Lichties near and far.
"After trying to make a comeback in filming Arbroath matches I sadly am having to give up filming for definite now," said Mr Douglas.
"It was worth the effort trying but really I need to work on my health more just now.
"I hope one day at a lower level I can film again but I think it will not be this season."
The life-changing event happened as Dick Campbell's men were in the final stages of their title season during a March home game against East Fife.
He managed to get his hands on the League One trophy when club captain Mark Whatley dropped in to Dundee's Royal Victoria Hospital during his recovery in the summer.
In recognition of his services as a volunteer to Arbroath FC, Mr Douglas was also awarded the John Christison Community Services Trophy, which was picked up by his wife Natasha at the end-of-season awards.
A spokesman for Arbroath FC said: "Neil has decided that he is going to step down to focus entirely on his health.
"We know this is a big decision for Neil as it something he loves, but there is so much work that most fans don't see from filming the match and staying behind to film the post-match interviews, but it is the sacrifice of giving up your Saturday with your family and also sitting down behind a computer for several hours to seamlessly edit the footage, create graphics and then upload the footage before sharing it on social media.
"We know just how far Neil has come in such a short period of time and we are so grateful for everything he has done for Arbroath Football Club but health care has to come first.
"Arbroath Football Club would like to thank Neil Douglas for the dedication and time he has given not only us as a football club, but to the hundreds and thousands of supporters out there who have enjoyed his videos and interviews all over the world."
The YouTube channel run by Mr Douglas has had over 320,000 views and contains hundreds of  videos uploaded since he began in the summer of 2016.
The club is still seeking a videographer to take the place of Mr Douglas.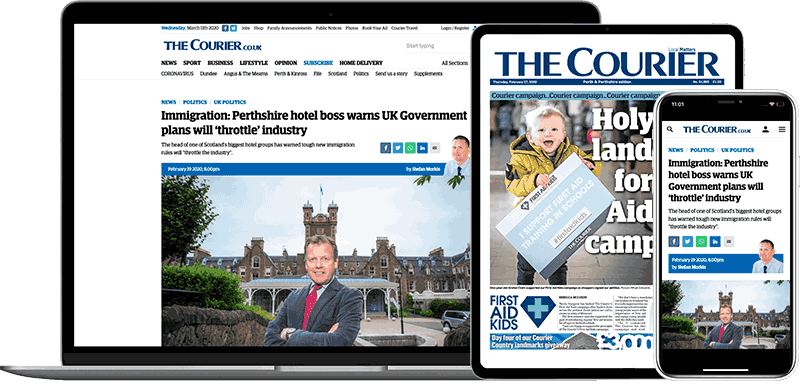 Help support quality local journalism … become a digital subscriber to The Courier
For as little as £5.99 a month you can access all of our content, including Premium articles.
Subscribe